Dear friends and donors,
Can you imagine what happened in these past three months? We have lots to tell you: good things and sad things. But mostly good!
We recently joined forces with the network Water People, a group that works with local farmers to spread technology on soil and water conservation. This network is currently operating in sixteen municipalities, and we are delighted to be able to expand our reach and partner with others to save our forests and help protect the water supplies in this important watershed.
Now for a farewell. Our Forests4Water project coordinator Gui is saying goodbye to us so that he can focus all his attention on finishing up his master's degree. But it's not really goodbye because, after finishing his degree, he plans to settle in the neighborhood and work with acai and honey and other natural products. We're delighted that through Iracambi he discovered his passion in life and wish him every success.
His place has been taken by Arielle, who has accompanied him on several plantings, and is eager to continue the good work. As we mentioned in our last letter, our partnership with Brazil Foundation has come to an end, and while we are waiting for funding to come in from the São Paulo stock exchange, things have been tight financially. But we did achieve our goal of donating 5,000 seedlings to 22 local farmers, and, now that the rains have come, we are starting to deliver the seedlings for planting. We are also extending our reach to include a third county: Ervália.
To keep up with increasing demand we are expanding our nursery with a goal of producing 10,000 seedlings for next year, and our nursery coordinator, Fagner, has doubled his workload. There are now 70 different species in our nursery, so as you can imagine Fagner has his work cut out to keep up!
A related project which is going strong is our shade coffee plantation; which is designed to show that high quality coffee can be grown without the use of agricultural chemicals. This year we are delighted to report that our coffee achieved a high grade (85%) in terms of quality.
So, as you can see, there's been a lot going on down in the rainforest, and we wanted to make sure to keep you up to date. We want to send a big thank you to our donors, especially Oliver, David, Theresa, Elisabeth, Chris and Jonathan who have supported us faithfully throughout the year of 2017. We couldn't do it without you, dear donors. You are changing the lives of many families – thank you!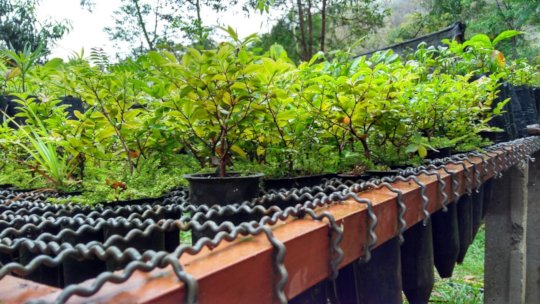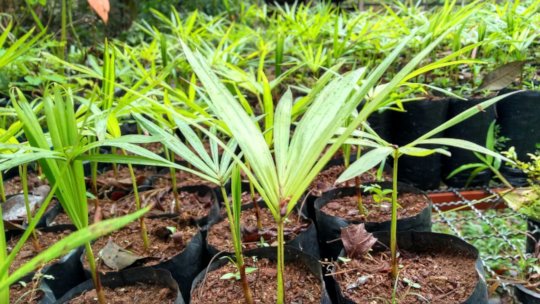 Links: