My name is Adeilson, and I'm eleven, going on twelve.
I have been one of the Junior Scientists @ Iracambi since August 2011, and we are just completing our first semester. The cool thing is that we get out of the classroom and get to spend the whole day at Iracambi. And the food is really good too.
Here I am taking a water sample. We've learned how to test for ph, turbidity, conductivity, temperature and water flow. This is really interesting because it has to do with the quality and quantity of our water. We're also collecting data on rainfall, using our weather station as well as rain gauges we made ourselves to use at home.
Our teacher has been telling us all about the physics and chemistry of water, and we've talked a lot about the watershed in our region and why it's really important to protect our springs and stream banks because otherwise we may have problems with streams drying up and flooding and stuff. And there's a lot we need to know about climate change, and Brazil's a really important place because we have so much water and so much forest. When I leave school I want to study biology so that I can show all this cool stuff to other kids.
PS from Project Leader, Binka.
Dear wonderful supporters,
The Junior Scientists @ Iracambi would like to send a great big thank you for supporting our work over the past few months. Since we launched the project in July 2011 we've been able to provide nearly 100 middle school kids with a whole school day every month out in the field. They've been collecting and monitoring data on water, soils and weather, as well as making tree seedlings in our forest nursery.
We've recently held a survey and asked the kids to evaluate their experiences and they all say how much they enjoy being out in the forest and getting to use proper scientific equipment. In fact their only complaint is that they only get to come once a month!
So your generous donations are helping us raise a new generation of ecologists to protect the Brazilian forests that are so important to all of us. And we'd love it if you could help us fund an Open Day during the holidays so that our Junior Scientists can invite their friends and family to Iracambi for the day and show them what fun it is to be a proper field scientist.
And right now there's a great way to do this - by purchasing gift cards in support of our project. There's a handy little widget on the project page under the donate button to help you do this, and not only does it solve the problem of what to give, but it could also make our project eligible for an additional bonus award from GlobaGiving to fund our Open Day. So please consider supporting us in this way, and remember it's not about the size of the gift, (although that helps!) it's about the numbers of donors. Here's the link and please share it with your friends, family and colleagues.
http://www.globalgiving.org/projects/brazils-junior-scientists-restore-rainforest-iracambi/?show=gift
Thank you and have a wonderful holiday season!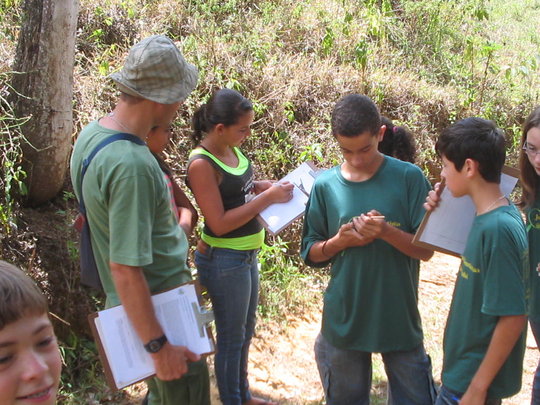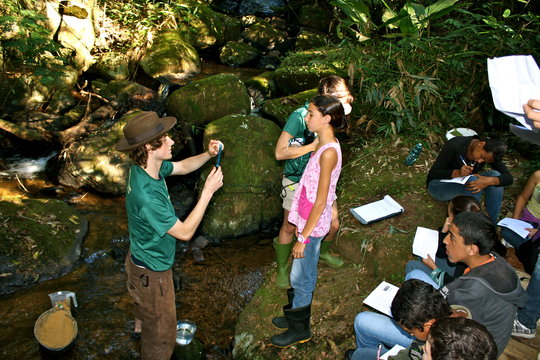 Links: