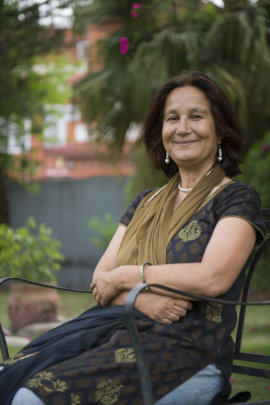 This year we are thrilled to celebrate 20 years of STOP Girl Trafficking, so we asked our partner Dr. Aruna Uprety, the fearless leader and founder of SGT, to reflect on her early experiences preventing girls from being trafficked. When we began, she was going door to door persuading parents to let their daughters go to school to keep them safe. From 52 girls then, SGT has now enrolled more than 23,000 Nepali girls. We are so grateful for Dr. Uprety's ingenious idea to keep girls safe by providing education and her tireless work to help girls in Nepal have a real future.
It was a typical winter morning in the middle hills this February, as the fog lifted and made way for the warm sun. I had traveled from Kathmandu to meet with local government officials. As I spoke with them, one young woman greeted me with a big smile.
"Hello Dr. Aruna, I am so happy to see you here!" she said.
I was surprised. How did she recognize me?
She saw through my confusion.
"You don't remember me? I am Nirmala from Barabhise," she ex­plained. "You had come to our community ten years ago, visited my home, and insisted to my mother that I be allowed to attend school. My mother was hesitant. But you insisted, and my mother eventually allowed me to attend school."
STOP Girl Trafficking supports at-risk girls' education all the way through 12th grade. Nirmala then went on to university and found a government job. She said I had not changed much through those years, but her life had transformed dramatically.
When I meet or hear about our students, it makes me think of the early days when we had initiated our program to motivate and assist girls to go to school. As far as the parents were concerned, girls were expected to do household chores, and sending them to school meant extra expenses while losing help at home.
It was not always easy to convince reluctant parents to send their daughters to school, even if we were offering to cover all the costs. We often had to collaborate with local teachers, social workers, and even political leaders, to convince the girl's parents. Gradually, though, parents did realize if girls went to school, she and the family would both benefit; she could be safe from harm, learn to make informed decisions and earn a living.
I always thought our effort would be small, supporting perhaps a few hundred girls. That changed when I met AHF's Richard Blum and Erica Stone 20 years ago. At the time, we were supporting 52 girls from Dalit ("untouchable") communities in two districts. After partnering with AHF, we were supporting 1,000 within two years.
Then, they asked if we could grow to 5,000 girls. I gasped. Impossible for a small organization like mine, I thought. Little did I know, with AHF's help and our great team, we would support more than 23,000 girls over time.
Twenty years ago, many rural areas did not have roads, and the communication system was poor. Sometimes, to reach commu­nities and schools we would need to take a long bus ride and then walk 12 hours.
Today, our former students are working across the country. Seeing a vulnerable girl making it through high school, and developing a career despite all the challenges, is a big win for her, her family, and Nepal.
Thank you, I am grateful for your help.
- Dr Aruna Uprety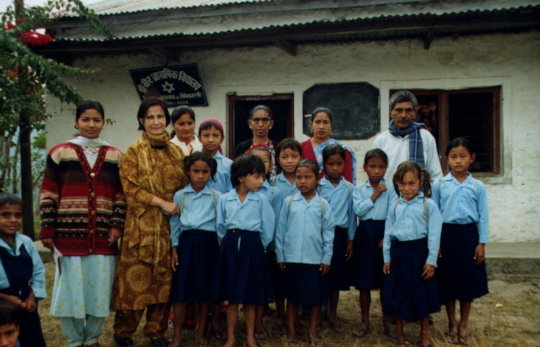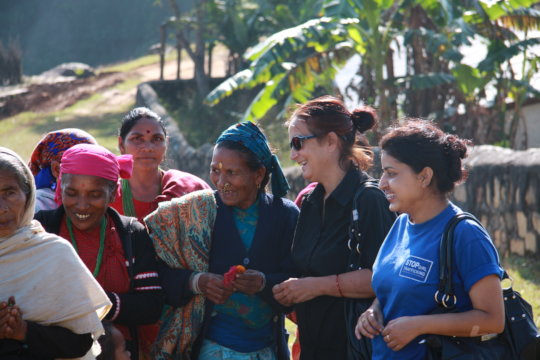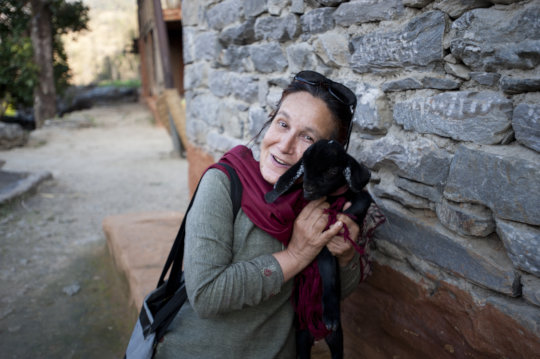 Links: