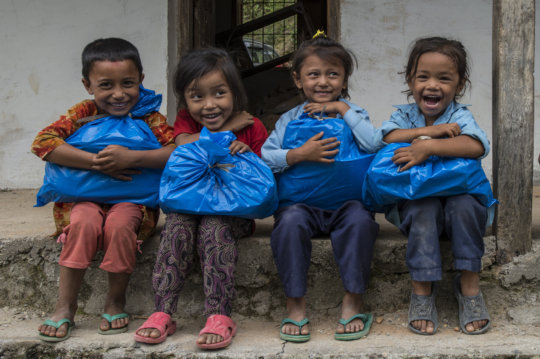 Nepal's central hills were ground zero for the earthquake, and the place where trafficking has long been entrenched. Predators have been quick to take advantage of the chaos, posing as job brokers or orphanage workers to lure away girls and sell them into slavery. How can this happen? For families crushed by poverty, in a culture that doesn't value women, girls are expendable. The earthquake opened many new cracks for them to fall through.
EVERY GIRL SAVED IS A VICTORY.
Dr. Aruna Uprety, our visionary partner in STOP Girl Trafficking, wanted to prevent the tragedy of girls being sold and had a far-reaching idea — you can keep a girl safe by educating her. How does it work? Search out the girls most at risk and put them through school. Pay their school fees, give them backpacks, school supplies, mentors. And, as part of their safety net, involve the whole community, so that teachers, parents, and other SGT students all get invested in keeping girls in school.
The longer a girl stays in school, the more she learns and the more confident she becomes. She is seen as an asset to her family and a role model for other girls. Parents have wept with pride at their daughter's graduation, a child they had considered of little worth.
SGT had 11,000 girls in school — before the earthquake. Within days of the disaster, Dr. Uprety and her organization, RHEST, transformed their network into emergency relief teams and delivered rice, tarps and hygiene kits to thousands of girls and their communities. And, because every day outside is a day at risk, we helped build 54 durable temporary classrooms where schools had collapsed, and added 3,800 newly vulnerable girls from the hardest-hit districts to SGT.
Now SGT has 14,800 girls in school. It's a big jump for us, but it prevents another 3,800 terrible fates.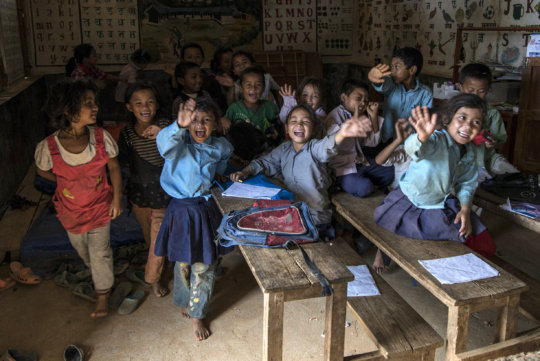 Links: