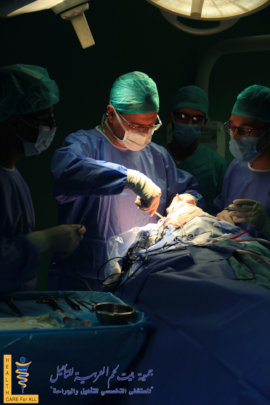 Dear friends and supporters,
Thank you for your support and donation to our project.
So far we have collected $46,383 donated by amazing people like yourself! with almost $4000 remaining to reach our initial goal.
Your support has enabled us to purchase needed medications, medical supplies and consumables that are integral for our day to day operation. This need has increased tremendously, especially as we still encounter COVID 19 Pandemic.
As we enter winter months, and as we anticipate for another increase in numbers of affected people, we encourage you to continue your support to our cause and help us cover the increasing needs for medications, supplies and personal protective equipment (PPEs) that help us maintain the safety of our patients and teams.
In the coming days, we will be increasing the needed goal for our project, and we hope that you will be able to spread the word, and continue your support to our project as the need tremendous.
Please consider making a donation today, and help us maintain our operations, provide urgent care to our patients, and maintain the safety of our teams who are on the frontline fighting this pandemic.
Thank you for supporting BASR,
Sincerely,
Raneen Al-Arja