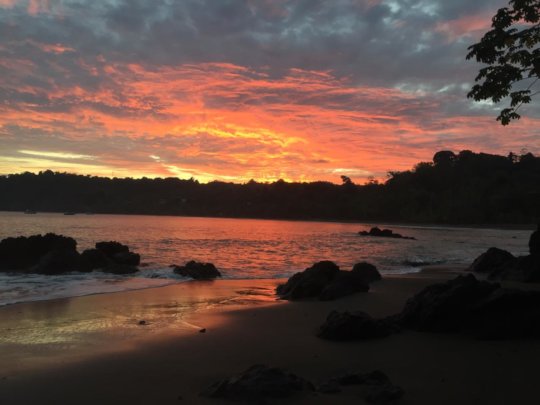 WHY DO WE NEED TO SAVE CORCOVADO NATIONAL PARK?
Corcovado is considerate the last remaining Amazonian rainforest in Central America. Locate in the Osa Conservation Area in Costa Rica, Corcovado National Park encompasses 45,757 terrestrial ha and 5,375 marine ha and contains a variety of ecosystems including forests, beaches, coral reefs, and mangrove
Corcovado has an unusually high level of biological diversity, which provides essential habitat for a number of endemic and endangered species, which makes Corcovado, Costa Rica's most biologically important lowland protected area, according to the Ministry of Environment
The area includes around 25-30 ecosystems. These various habitats support a number of species of plants and wildlife, including a number of animals that are globally endangered, including jaguars, tapirs, and peccaries The fact that Corcovado contains significant populations of large predators such as jaguars and puma reflects the overall ecosystem integrity of the area.
Scientists are still recognizing new and unique biological processes that occur in the Corcovado area. Biologists recently discovered that Golfo Dulce, located just east of Corcovado, is a calving area for both northern and southern Pacific populations of humpback whales. This circumstance is very rare, and may prove essential for the preservation of genetic diversity of this species. These whales pass through the protected waters of Corcovado National Park and the Isla del Caño.
Recently the highly endangered harpy eagle believed to be locally extinct in Corcovado National Park since 1989, was confirmed to still exist in the Park or to have returned.
Corcovado and the Osa Peninsula contain extremely high species diversity. Biologists estimate that the area contains approximately 10,000 species of insects, at least 2,418 species of plants, 700 species of trees, 140 species of mammals, 367 species types of birds, 117 species of amphibians and reptiles, and 40 species of freshwater fish. An estimated 49 species of trees in the area are in danger of extinction, at least 12 of which are endemic to Costa Rica. In addition, the Osa Peninsula is the home of an endemic species of bird and 17 endemic subspecies of birds. Corcovado also contains the most significant populations of large endangered mammals such as jaguars, pumas, ocelots, white-lipped peccaries, and tapirs, on the Pacific coast of Central America. In addition to endangered mammals, there are relatively large populations of endangered birds in Corcovado including scarlet macaws and the great curassow.
Corcovado's forests exemplify the popular conception of the tropical rain forest, with a multitude of species, very tall trees, spectacular buttresses, large woody lianas, and abundant herbaceous vines.
In sum, Corcovado represents one of the world's most important sources for future knowledge about rainforest ecosystems and the conservation of biological diversity.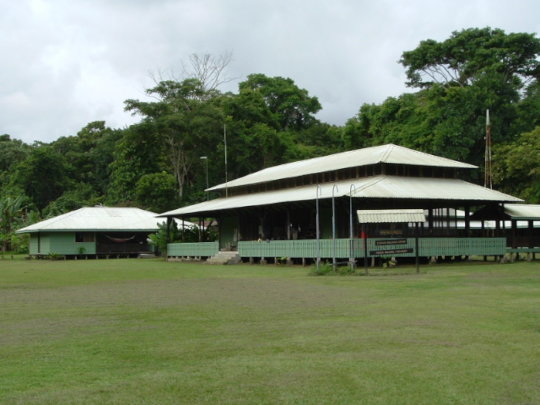 Links: