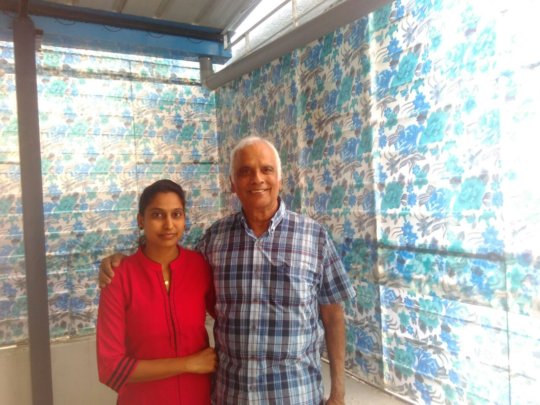 Nobel Laureate Kailash Satyarthi (ASSET India Foundation partner) had organized the largest march called. Bharat Yatra
(https://bharatyatra.online)
all across India to increase awareness about the plight of trafficked children and sexual violence against them.
On the evening of Wednesday October 11, Guinnes Book of World records issued a certificate to the Kailash Satyarthi Children's Foundation for organizing the largest child xafeguarding lesson at the DAV Centenary Public School in Jaipur, Rajasthan.
I participated in the march in Jaipur on October 12th along with 300 rescued children.
The closing ceremony of the march was held at the official residence of the President of India on Monday October 16th.
Manisha, trafficked at 10 and rescued by Sunitha Krishnan of Prajwala (ASSET India partner) was seated next to President of India Mr. Ram Nath Kovind and Nobel Laureate Kailash Satyarthi. Manisha shared her terrible story of sexual violence and her commitment to help others trafficking victims. President Kovind thanked Mr. kailash Satyarthi on behalf of the entire country.
Bharat Yatra facts:

35 Days, 11,000 km, 800,000 marchers

Number of pledges: 1,400,000

Print media outreach: 530,000,000

Online imprints:1,000,000,000


ASSET India Foundation had funded the construction of a metal roof over a large class room at a shelter for sex trafficking survivors
in Bangalore, India. Sujata daughter of a sex worker is a mentor and math teacher at this shelter. Sujata completed her engineering degree with full support from ASSET India Foundation.