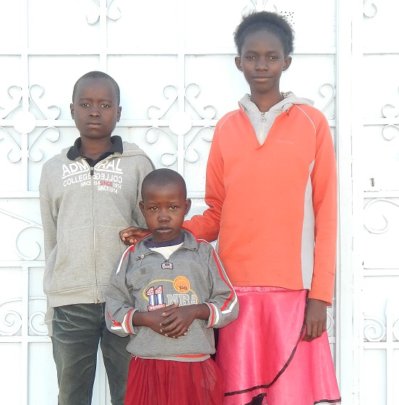 During the past two months, Take Heart Association Project (THAP) personnel in Kenya impacted the lives of 46 patients and families in a variety of ways.
In early March, seven patients ranging from 2-17 years, who suffered with Congenital and Rheumatic Heart Diseases, underwent evaluation and cardiac reviews, and received successful heart surgeries and/or interventions at the Tenwek Hospital in Bomet Kenya. Patients, accompanied by THAP personnel were driven from the Family Center in Nairobi to the hospital in Bomet. Most of these patients whose young lives were deemed hopeless, now have good prognoses, are healing well, and looking forward to leading normal lives.
On March 31, one patient who had an Ebstein Anomaly with severe Tricuspid Regurgitation received successful surgery at the Wolfson Medical Center in Israel. In early April, THAP Executive Director Peter Kamau escorted one patient to Tanzania for special diagnostic tests at the Children's Cardiac Center.
Thirty-seven (37) other children and families received services, and support to improve health and diet during this period that included: Medicine 11; Reviews 7; tests 2, and Accommodation at THAP Family Support Center 17.
THAP and CAC wish to say a hearty "Thank you" to all donors and well-wishers who contributed to ensuring these children enjoy healthier lives and hopeful futures.. We could not have done this work without your continued financial support. We look forward to continued partnership and helping more children.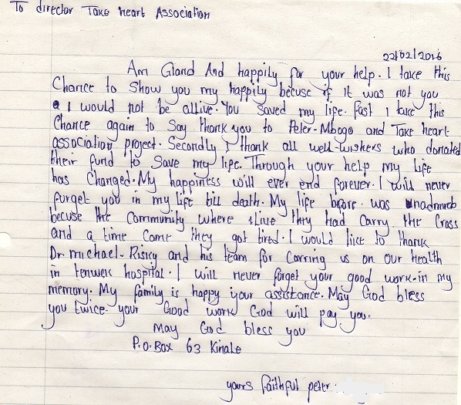 Many hearts were touched in various ways during this period.. Two patients travelled from Kenya to the United States for heart surgery. Patient Ry underwent surgery at San Antonio Medical Center in December 2015 and Eli underwent surgery at Children's Medical Center in Dallas Texas in January 2016. Both surgeries were successful and patients have returned to Kenya and continue to heal.
A medical team from the organization, Hearts of East Africa in the United States, travelled to Tenwek Cardiac Clinic in Bomet Kenya. Their goal was to perform critical heart surgeries and repairs for sick children and young adults so they could have a more normal life. Patients from Take Heart Association Project (THAP), their caregivers and Social Worker were driven in THAPs Mobile Van from Nairobi to Bomet to be evaluated by the medical team. Five patients received successful surgeries as follows: January 31st, patients - Pe and Ata underwent surgeries. February 1st patients – Jo, Ja, and Ble received surgeries. Some challenges encountered along the way included shortage of blood which required a special blood drive in the patients' village. The drive was successful. During evaluation, it was discovered that one young patient needed treatment for TB.
Peter Kamau, Executive Director of THAP Kenya Project reflected on how thankful everyone felt for the care and kindness of the medical team and supporting staff. One patient wrote the enclosed 'thank you' note to express his feelings. All five patients were discharged and have returned to their homes to continue the recovery process.
Ninety-one (91) children and families received home visits, services and support for healthier lives during this quarter which included Echograms 20; Medicine 25; Review 12; home visits 8, and Accommodation at THAP Family Support Center 26.
THAP and CAC believe this is a worthy mission and take pride in our efforts to help as many children and young adults that suffer from heart disease. We thank you donors for partnering with us in this worthwhile cause and truly appreciate your support and continued contributions.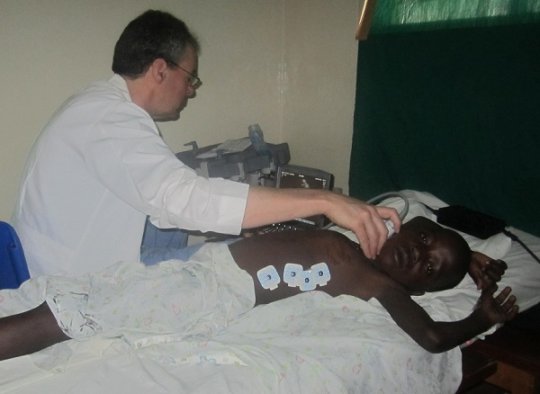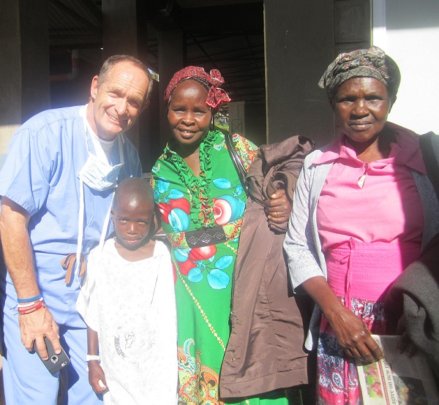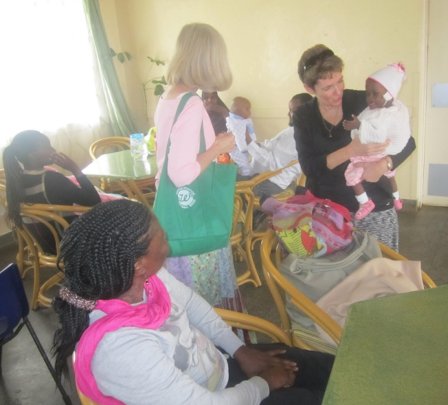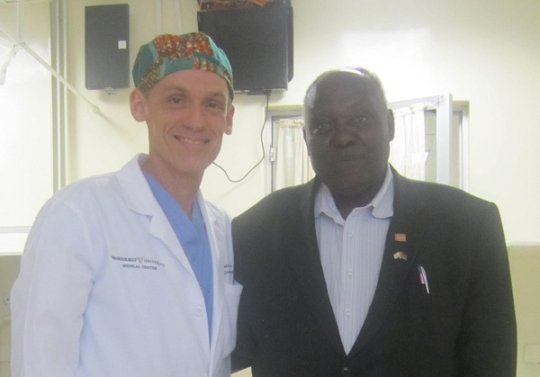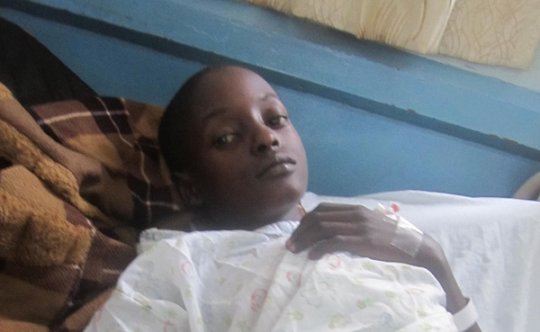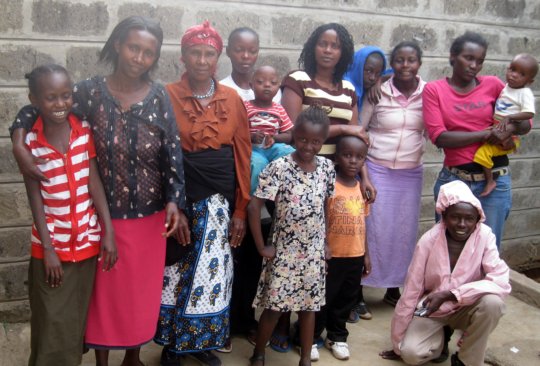 Last quarter we told you about the 65 children that were helped. Well, we have done it again. This period thanks to your continued support and generous donations, Take Heart Association Project (THAP) has helped 83 young patients to receive procedures to correct various heart ailments that promise longer life and brighter futures. We are thankful that 29 youth ages 3 to 18 years, received diagnostic tests and pre-op care and 54 other children and families received medication, accommodation, and support for healthier lives through our Family Support Centre services in Kenya.

These successes provide encouragement for THAP and CAC to carry on this important work and mission. Thank you.
WARNING: Javascript is currently disabled or is not available in your browser. GlobalGiving makes extensive use of Javascript and will not function properly with Javascript disabled.
Please enable Javascript
and refresh this page.