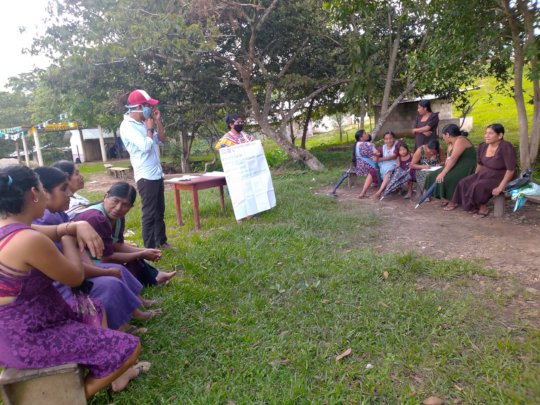 ***English Version**
Community Initiatives in Times of COVID

Thanks to the donations and support we receive, we have made progress with the training of women, who during this health crisis sought a way to obtain additional income for their family, starting enterprises with the support of our organization.
- We trained two groups of women, from different communities, in the formation of savings banks to improve the economy of families
- A group of women who are dedicated to weaving have been trained in new forms and styles of embroidery for their products.
- A group of young women has started with an initiative of articles for the hair with handmade embroidery, which allows them to generate extra income.
- More women have joined and are actively participating in ventures that have already been established for longer, which helps them obtain additional income for their family, avoiding migration to other states in the country.
We appreciate that you are part of this work.
Thank you!
***Versión en español***
Iniciativas comunitarias en tiempos de COVID
Gracias a las donaciones y apoyo que recibimos, hemos tenido avances con la capacitación de mujeres, que durante esta crisis sanitaria buscaron la manera de obtener ingresos adicionales para su familia, iniciando emprendimientos con acompañamiento de nuestra organización.
Al día de hoy:
- Capacitamos a dos grupos de mujeres, de distintas comunidades, en la formación de cajas de ahorro para mejorar la economía de las familias
- Se ha capacitado a un grupo de mujeres que se dedican al tejido, en nuevas formas y estilos de bordado para sus productos.
- Un grupo de mujeres jóvenes ha comenzado con una iniciativa de artículos para el cabello con bordados artesanales, la cual les permite generar ingresos extras.
- Más mujeres se han sumado y participan activamente en los emprendimientos que ya llevan más tiempo conformados, lo que les ayuda a obtener ingresos adicionales para su familia, evitando la migración a otros estados del país.
Agradecemos que sean parte de este trabajo.
¡Gracias!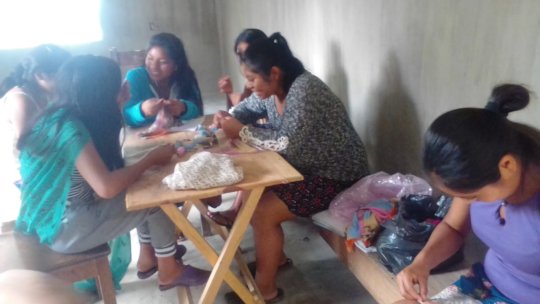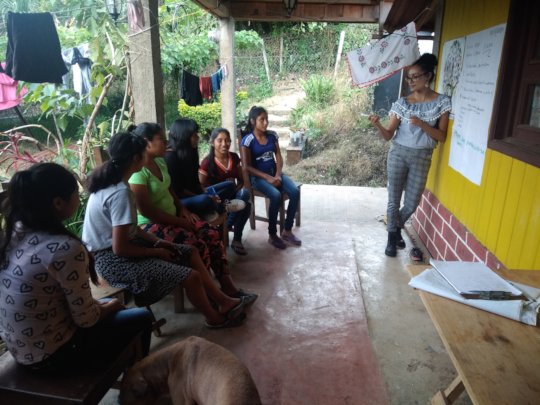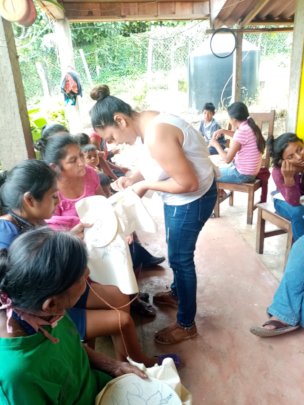 Links: