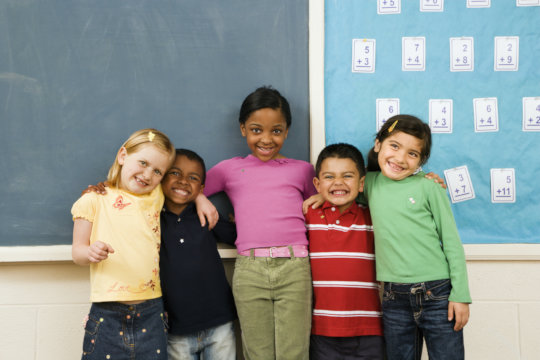 Every morning 8-year old Louise wakes up, washes her face and brushes her teeth. She gets dressed, kisses her Mom goodbye and heads off to school. What she doesn't do is eat breakfast; she leaves the house each day with an empty stomach. Her Mom, Linda, earns $9.15 an hour as a cashier at a local convenience store. She doesn't earn enough to buy a full week's worth of groceries for her family. So, Louise travels to school and waits for lunch to eat her FIRST meal of the day.
Louise and her Mom are one of many families in Pennsylvania that struggle with having enough food to eat each day. Close to 700,000 low-income children eat school lunch in Pennsylvania. But over half of those kids (56%) aren't getting school breakfast. And when kids skip breakfast, it can affect their health as well as their ability to learn in school.
Breakfast is the most important meal of the day, but far too many low-income children aren't getting the nutrition they need in school.
Since 1996, The Coalition Against Hunger has worked to help families receive the help that they need to put food on their tables. We advocate and support children like Louise who come to school with an empty stomach and try to get through morning classes—so that they can eat a free school lunch.
The Coalition is a lead partner of the Pennsylvania School Breakfast Challenge, an effort to build awareness, support better student health and increase the number of schools that offer a breakfast option for students during the school year. To date, 1,100 schools have registered for the Challenge, with a total enrollment of more than 688,000 students.
Thanks to supporters like you, we're ensuring all students have access to school breakfast so more children have the nutrition they need to succeed in school.
Links: