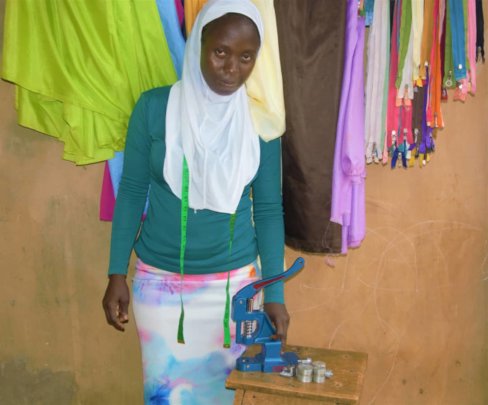 Three caregivers whose businesses were affected by the covid 19 pandemic were empowered.
1. Shade is a grandmother who engages in buying and selling food items from neighbouring markets. She takes care of two her grand children. Her grand daughter took ill during the covid 19 lock down and as since spent all her income on the treatment. She closed her shop and has no money for her business anymore.
with the support from OCDI through GlobalGiving,grandma has opened her shop and is now selling food items again.She now has some money for her business and can feed her grandchildren conviniently and pay thier school fees.
2. Bukola takes care of her four children alone with no support from thier father who abandoned them during the covid19 lockdown.With the support from OCDI through globalgivng,she now a press button machine which is earning her more income and her shop now has more customers.
3.Kafilat is a 36 year old chemist with 2 children. She lost her brother and had to take the responsibility of taking care of his 2 children. Kafilat's business was affected by the covid 19 lock down and had little or no sales. With the support of OCDI through globalgiving,Kafilat now sells differnet kind of drinks and juice in her shop which has increased her earnings. She now has more resources to take care of her 2 children and the extra 2 left in her care.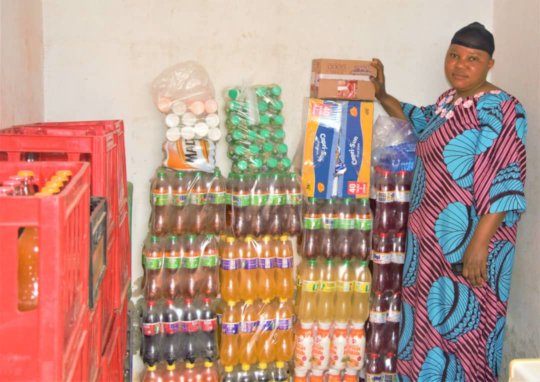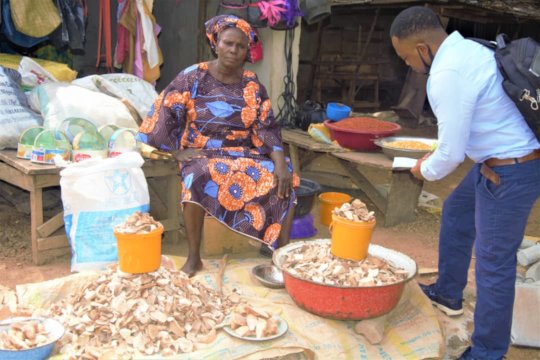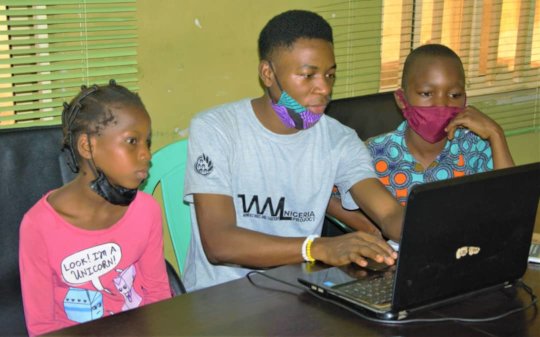 OCDI continued its 21st century training for children in Asa local Government Area despite the covid -19 pandemic. We found out that some of the schools teach computer lessons but do not have computers for use in the school.They use only drawings from the textbooks. Some of the kids who have benefitted from OCDI's activity at one time or the other are asking for more .
On 27th of february 2021,4 additional children enrolled for the classes while 1 old student joined the class. The new students were taught the basic parts of a computer and how to use some them while the old student continued learning how to use microsoft word.
Blessing, a 13year old girl who is not new in the class said she loves to learn more and want to have continuos access to a computer so she wont forget what she has learnt again.
Daniel,a 13 year old boy who attends a public school said he has never used a computer before but only learn about it in school.Now,he is happy because he has seen and touched what his teacher talked about in the school. He said he knows the basic parts of a computer and what it is used for.
Peace,a 10 year old girl who attends a private school is happy that she can now use a key board and a mouse. She said she is able to put into practice what she was taught in the school.
Another 13 year old girl, Miracle says she can now identity most f the icons on the screen of a computer.
The instructors told them that the classes will hold fortnightly and the children promised to bring some of thier friends for the next class.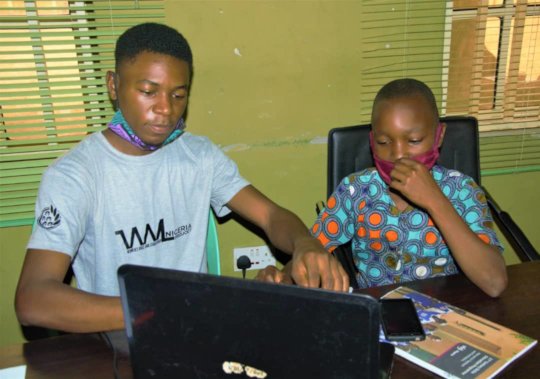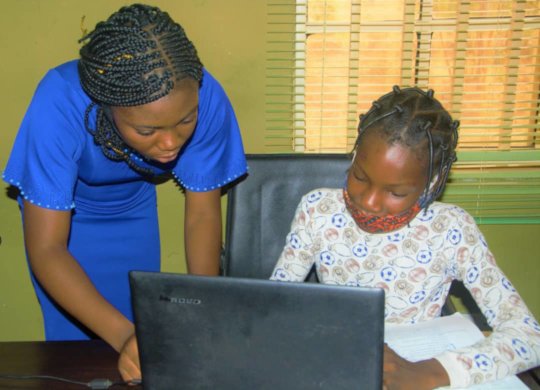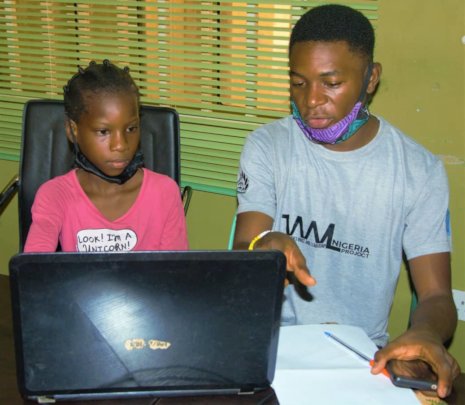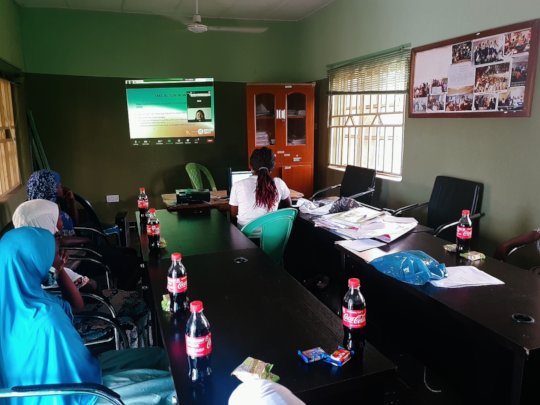 On 17th September, 2020, the adolescent Girl Investment Plan(AGIP) in collaboration with the generation Equality +25 Youth Task Force organized two intergenerational dialogues between Action Coalition leaders ,girls and Youth. Olive Community Development Initiative (OCDI) took part in the intergenerational dialogues and 11 girls participated. It was an online meeting where the participants gathered at OCDI's office, Eiyenkorin, Ilorin to connect to the meeting at exactly 2pm Nigerian time.
The girls were glad to be able to see, hear and interact with the Action Coalition Leaders from different countries through the zoom application using a projector and a laptop. Peace, one of the girls who participated from OCDI, felt overwhelmed speaking to the Caucasians. She spoke about the root causes of child marriage in Nigeria and how poverty has become a major contributor to child marriage, where parents feel that giving out their girl child in marriage brings them financial freedom.
Six Action Coalition themes were discussed and OCDI was involved in Gender Based Violence (GBV) theme. It was discussed during the meeting the things to prioritize on Gender Based Violence and they were the needs to tackle the root and causes of child marriage. Amidat, one of the girls that attended the meeting, was excited that her comment was captured in the comment box of the GBV chat room. She really stressed her concern on how child marriage has been a cultural norm in Nigeria and she urged the Action Coalition Leaders to organize communities, raise awareness and ensure more resources for justice measures.
Also, bodily integrity was mentioned. it was discussed that comprehensive sexuality education is of utmost importance in components of cultural changes. Comprehensive sexual education must have a gender and intercultural perspective that serves as fundamental strategy for the eradication of Violence.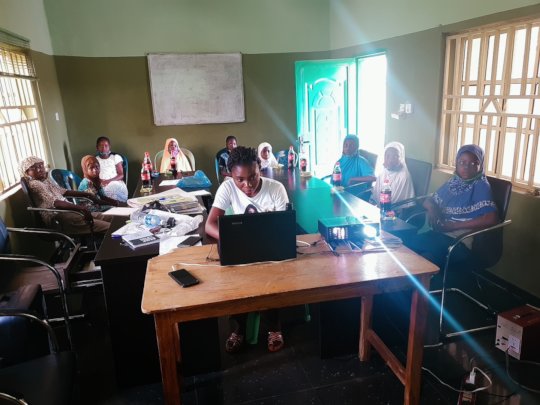 WARNING: Javascript is currently disabled or is not available in your browser. GlobalGiving makes extensive use of Javascript and will not function properly with Javascript disabled.
Please enable Javascript
and refresh this page.