Planning encounter More than 20 educators, and the two principles, of the two schools – Kalanit and A-Sallam – joined this encounter.
They set together in small groups and planned the themes they will implement with their age-groups during the year. In the end of the day they set dates and themes.
Joint activity - 2 On December 16th 2008, 6th graders of both schools met in Kalanit School in Karmiel to learn about Hanukah. 70 of A-Sallam students were hosted by Kalanit students.
They heard from the teachers explanations about Hanukah, its customs, how it is celebrated and why. There was also open time for questions around the theme.
The Muslim students greeted the Jewish students from Karmiel. They also asked why don't we have a similar Holiday? They got the explanation from the religion teacher that every religion has its own customs and tradition and for example Jews do not have the Holiday of the Sacrifice.
The students ate doughnuts together and created greetings cards.
Arab-Jewish Hanukah - 3 The encounter took place on December 17th in Karmiel.
The teachers from A-Sallam joined their friends from Kalanit in their homes for lighting Hanukah candles and heard explanations about the meaning of the Holiday.
In the end we all came together for a summarizing session at the school and we heard a lot of compliments about the visits and the new things they learned about Hanukah.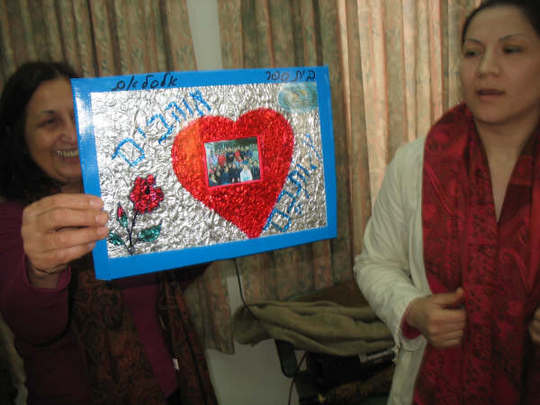 On Thursday, December 4th 2008, the encounter took place in A-Sallam School with some 120 5th graders.
The students coming from Karmiel and the local students met in the courtyard of A-Sallam School around a model of the Qa'aba, built in order to demonstrate for the students. The Religion Teacher Nader Taha showed the students how the different parts of the Hajj – the pilgrimage to Mecca – are implemented. His told the students about common elements in Judaism and Islam, in this case: in the story of Abraham sacrificing his son.
In the end of the day the students ate a joint meal, prepared by the parents' board. They greeted each other and fare-welled with a smile of happiness and enthusiasm for the next encounter.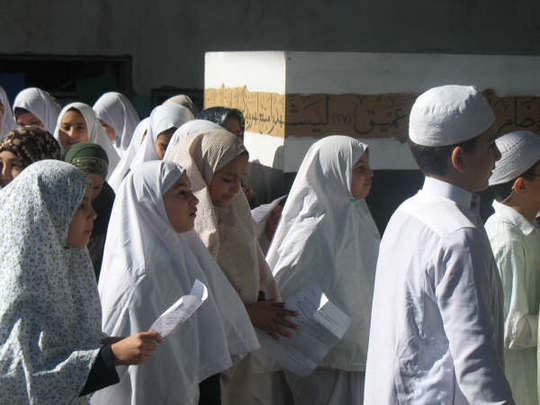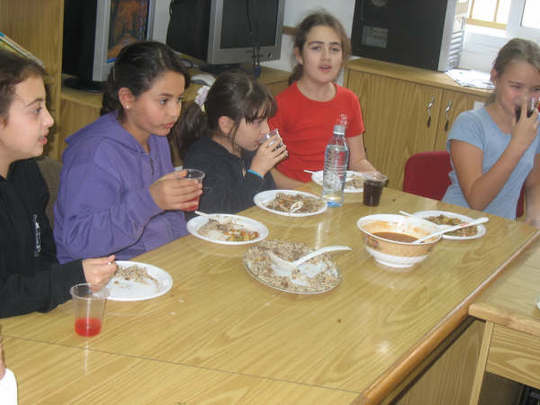 Some 60 students came from Kalanit School in Karmiel to A-Sallam School. They walked hand in hand to the "Abu Baker" Mosque where the Imam Muhammad Kiwan waited for them. He explained to them the parts of the mosque and the significance of each part and the way to behave in sacred places. He blessed their coming to the mosque and prayed for long joint life, full of happiness and hope.
After the visit the students went back to the school where they prepared greeting cards for the coming holidays, with sentences and prayers coming from their hearts – for long healthy and prosperous lives for people of all faiths.
WARNING: Javascript is currently disabled or is not available in your browser. GlobalGiving makes extensive use of Javascript and will not function properly with Javascript disabled.
Please enable Javascript
and refresh this page.