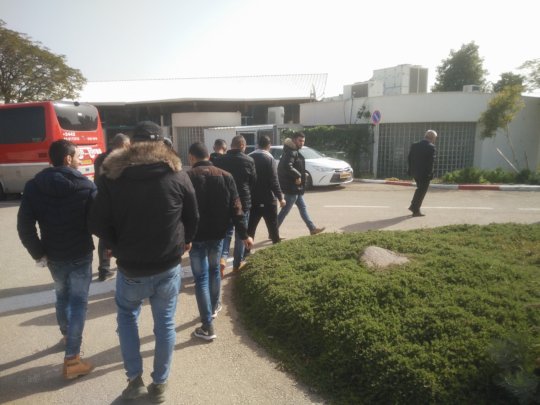 24.10.17
On Tuesday 24.10.17 we met in Kibbutz Beit Hashita 11 people – Jews and Muslims from the Jezreel Valley and Muslims from the Jenin area. The underlying agreement was to focus on building the neighbors' relations between the communities and avoid discussing the desired political solution.
The meeting was great – both in terms of the pleasant atmosphere and in the practical approach. We talked about several potential joint groups: group of interfaith encounter, women's group, group of young adults, and groups focusing on joint interests – such as technology, agriculture and art.
We agreed to meet again in a few weeks and work on forming teams that will coordinate a few of the groups. We will aspire to meet once in an Israeli place and once in a Palestinian place, provided that we will succeed in getting the necessary permits and that we find places to meet that will not put the participants in danger.
22.1.18
On a Monday noon we gathered, 15 participants from Jenin, Nablus and Jezreel Valley, in the entrance hall of Idan Technology – educational center near the Gevasol factory, which allows children and adults to directly experience industrial environment as it is.
We started with a tour around the place – the production halls, the research and development center and the workshop rooms. People who participate in those workshops learn to plan themselves the technological solutions they need and actually produce them!
Then we had an inspiring conversation with Gideon Yadin, the owner of the Gevasol complex and the formulator of Idan technology. Gideon told us about his way from the pen of Kibbutz Geva, through the development of a chain of factories in Europe, to his return to the Israel and the formation of the factories and the educational center here.
After we ended the visit and meeting we went to the club of Kibbutz Beit Hashita, where we ate lunch together and spent time in getting to know each other better.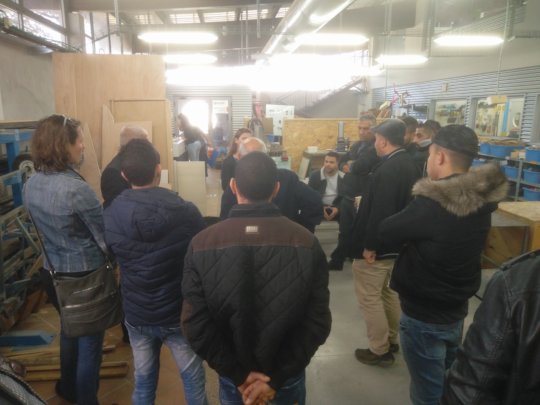 Links: