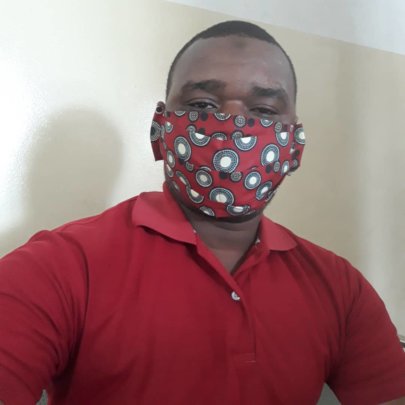 Normally, the report begins – "hello from Zanzibar!" However this month, I must say hello from the US (where I have been stuck since the end of March as a result of the coronavirus crisis)! Our update this quarter will be a little non-traditional as a result of the crisis' impact on the world and Welcome Ideas. This report will focus on two areas: the impact of coronavirus on Welcome Ideas & Zanzibar and our plans for safely reopening Welcome Ideas.
Impact of Coronavirus on Welcome Ideas & Zanzibar
To help the Zanzibar community combat COVID-19, Welcome Ideas made the decision to temporarily close after the first official case was reported in Zanzibar in mid-March. The following day, the Zanzibar Ministry of Education instructed all schools to close. Prior to this, and after the first cases had been reported in East Africa, we had instituted social distancing policies, rigorous classroom cleaning & sanitizing, handwashing guidelines, and provided hand sanitizer to all students. We also conducted a COVID-19 workshop to explain our new guidelines, discuss the coronavirus' impact on the world, and combat some of the myths that had been taking over social media for several weeks (including black people are immune from coronavirus, lemon juice will prevent you from contracting coronavirus, and Africa is too warm for a coronavirus outbreak). During the days following our workshop students greeted each other with the Hawaiian Shaka instead of a traditional handshake, we exhausted our supply of hand sanitizer, and after each class students assisted with cleaning and sanitizing the classrooms.
Tourism was the largest economic driver on Zanzibar before coronavirus, however at the end of March, Tanzania put a halt to all incoming international flights to combat the spread of the virus. Almost all hotels, tour operators, and other tourism supporting businesses on the islands closed – leaving thousands unemployed and turning the UNESCO World Heritage Site of Stone Town and all of the beach resorts into ghost towns.
Although the coronavirus has put a pause to many of our students' plans to open their own tourism businesses; many of our students have found ways to help the Zanzibar community cope with this crisis. A number of our students have made masks to help stop the spread of the virus, some have built handwashing stations in their community, and others have used the time to teach English to their neighbors. We are very proud of the work of our students and continue to offer them virtual support as they plan their businesses.
Through the month of April, Tanzania conducted testing and reported all confirmed cases in accordance with WHO practices and guidelines. However, at the end of April, Tanzania stopped publicly reporting new COVID-19 cases. Although Tanzania has opened its airports to international flights and tourists, many foreign embassies are advising their citizens against travel to Tanzania/Zanzibar until the government is able to resume its transparent reporting of new COVID-19 cases. As a result, the tourism industry is not yet on a rebound – which is understandable as the coronavirus continues its' grip on the world.
With the high levels of unemployment in the tourism sector, we anticipate higher interest and enrollment in our next series of courses. Additionally, as many tourism businesses shut down, we see this as an opportunity for our students to establish their businesses as the tourism industry begins to rebound. In the past several months we have been working hard to assess the resources that we will need to scale up and have tried to identify potential sources of funding (which are fewer and fewer these days).
Our Plan for Safely Reopening Welcome Ideas
Although many schools in the West were able to quickly transition their courses to an online learning model, we have not been able to successfully implement a similar scheme in Zanzibar because of two critical factors: first, most of our students do not have access to a computer outside of the school and second, if we were able to offer content viewable by smartphones – even if students could borrow smartphones from a family member – the cost of data to view online content would be prohibitive to most of our students. While this solution is not completely viable, we have designed a system for students to view courses online via their smartphone as part of our reopening plan. We will be using money raised from donations to help defray the data costs for our students and will be working with our students who do not have access to a computer or smartphone to help them borrow the resources they need. Our virtual classes will begin later this month and will be our first phase of reopening.
Our second phase of reopening will be to offer in-person instruction to smaller groups of students. Although the government of Zanzibar authorized the reopening of schools just this past week, we have decided not to offer in-person classes until we can be better assured of the safety of our students and staff. Once we are at a point of offering in-person instruction we will be implementing temperature screening, small class sizes to allow for social distancing, cleaning and sanitizing of classrooms between every class, and hand sanitizer available in all classrooms. Additionally, we have been working with local tailors (and students) to secure masks for our students to wear. Masks will be required everywhere on the Welcome Ideas campus.
We are also working on attracting members of the local community with tourism background, who currently may have a lot of free-time, to volunteer as instructors and guest lecturers for some of our courses.
Should we receive the additional funding for our IT classroom to buy the remaining 13 computers needed, we will convert one of our smaller classrooms into a satellite IT classroom to ensure appropriate social distancing. Our IT courses remain some of our most popular courses and we are working diligently to ensure we continue to offer these courses to our students even as we are presented with these new conditions.
Thank you again for your support of our work and our students. Although there is much uncertainty, we are excited about the amazing potential and creativity of our students. We hope that you and your family are safe and healthy and we look forward to updating you again soon as we work with the Zanzibar community to overcome this crisis.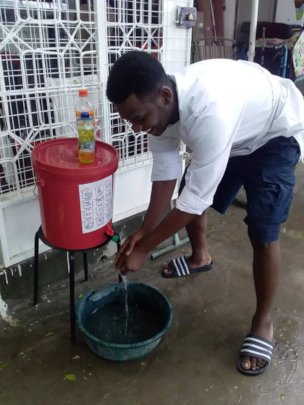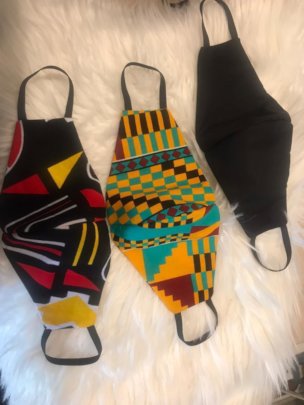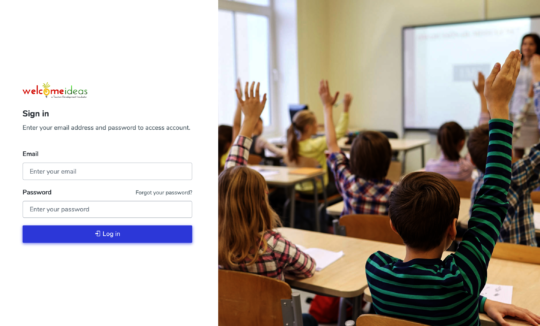 Links: