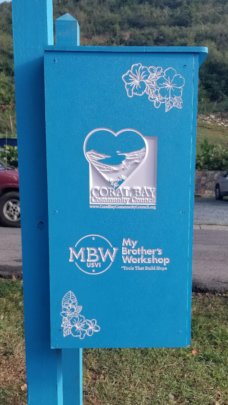 During October, Coral Bay Community Council provided a contribution of prizes and supplies to the Carolina Corral, a horse riding stable and large animal resue center in hosting a Family Fun Day for kids of all ages. They got "touching" experience caring for farm animals from chickens to donkeys, and played games. Through GlobalGiving funds, Coral Bay Community Council (CBCC) was able to provide prizes for the children. It was a fun day for all.
My Brother's Workshop installed two Little Library Units in early November, that were paid for by the grant. One was placed at the Calabash Boom Apartments where many of the Coral Bay children live and the other one near the Coral Bay Fire Station where many children pass by its central location. The Little Libraries are being filled with donated books for toddlers to teens to enjoy. (This replaces our planned cooperation with the government on supporting a bookmobile, that they are not able to complete at this time.)
CBCC will continue to solicit donated books and a regularly scheduled volunteer will refill the libraries and keep them clean on a weekly basis.
December was the start of the Children's Gardening Program with the Dynamic Dancers as the core group. CBCC was able to provide kidsafe gardening tools, gloves, soil seed pods for kids to take home and care for. This experience will teach kids about how to grow their own food and agriculture.
Scholarships have been offered for the Kids and the Sea program. None have been requested yet. That program restarts in January, so we will see.
To continue to support transportation for children's programs, Gifft Hill School was given a grant to help support afterschool transportation from their afterschool programs, as well as pushing them to partner with other programs (although not all have been able to get restarted post storms yet.)
We still have funds to use to help programs. But dollars aren't the only need, it turns out. The Virgin Islands government which controls most facilities is still having difficulty post hurricane in getting agreements in place to allow childrens programs to be run. The FEMA built Sprung Structure to replace the community center in Coral Bay is still not open to be used for any purposes, and needs additional safety work outside to separate it from the surrounding heavily damaged buildings. So progress is slow - although we are ready to help -- including with these funds.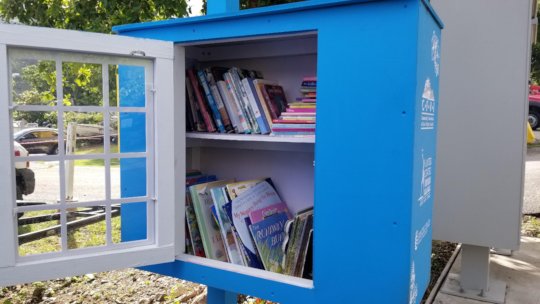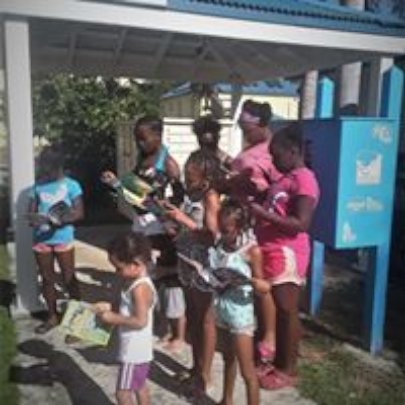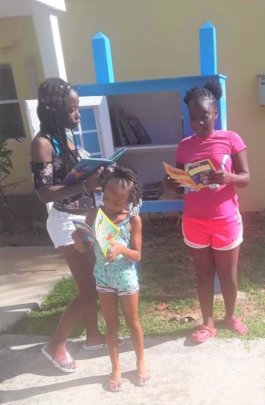 Attachments: