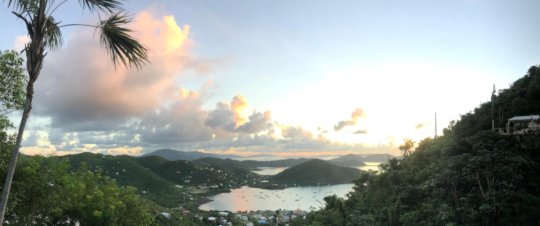 Coral Bay Community Council has continued to support programs for children during this COVID period. Three small summer school programs run by volunteers received support using our GlobalGiving grant funds: The John's Folly Learning Institute, Negus Outdoor Camp, and remedial summer school tutoring.
We are also helping to fund rehabilitating a preschool building to open in the fall. Volunteer carpenters, donated appliances for the kitchen and other furniture are coming from the community
So far in 2021 we have spent $8000 on these programs.
We hope we will be able to announce some new larger initiatives to open facilities that will be exciting to donors - for children here. it requires cooperation from the Virgin Islands government.
Check out our website too!
Thank you for your donations!
Links: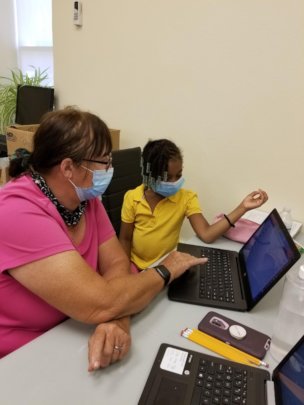 In the first quarter of 2021, CBCC used its grant funds to support a stipend for an assistant in a volunteer Children's School tutoring support program in Cruz Bay and to provide encouragement for a new summer children's programs by buying the school t-shirts. Funds are being reserved to continue to help with the construction of the preschool facility. Only $1,143 was spent thru April 15th from these funds.
Major efforts have been ongoing to try to be able to announce and actually start work on a broader community facility, so that we could make significant use of the GlobalGiving Funding platform to make a major difference in our Community, in the wake of the hurricanes. We are left with a hulking wreck where our elementary school used to be, and no willingness to engage in active plans for reuse. We keep hoping... and look forward to everyone's participation when we can move forward.
Links:
During the last few months, COVID-19 precautions have meant no group childrens programs and Virtual Learning at home for students. CBCC got a grant from another sources to support in-person Virtual Learning tutoring so did not use these funds for that. Addtional Kindles were purchased to assist some students in getting online.
The Preschool construction project has been proceeding slowly, but surely, with funding from this grant and other funding sources. It is hoped that it can open in late January 2021, although that may be optimistic.
Donated Books have continued to be distributed at no cost to individuals and to the Little Libraries.
More effort has been undertaken, including hiring a Community Facilities Associate to focus full time on improving our facilities and trying to make use of the FEMA post-hurricane support funds that are only very slowly become available through the territorial government. This work is not funded under this grant -- but it is important to know that CBCC is continuing to work for children under a number of different program objectives. There is also work to get a playground set up here, but we are encountering difficulty in getting insurance to cover childrens programs or playgrounds.
Wishing everyone a better 2021 - with lots of real hugs and interactions - instead of our current Virtual Hugs. Big things will happen in the new year!
Links:
Attachments:
WARNING: Javascript is currently disabled or is not available in your browser. GlobalGiving makes extensive use of Javascript and will not function properly with Javascript disabled.
Please enable Javascript
and refresh this page.