With the high cost of building materials, shipping and logistics expenses, and contruction in the Territory, building 40 homes that have been fully or completely destroyed by Hurricanes Irma and Maria is quite the task.
Love City Strong and our partners at the St. John Community FOundation and Love for Love City created the Resilient Housing Iniaitive to help those who could not afford the cost of rebuilding; the most vulnerable among us, including seniors and families. The average cost of an RHI home is between $100,000 and $175,000.
Fortunately, our donors and partners have helped make this financial a little easier. Thanks to your generosity, we are halfway to our GlobalGiving goal!
When a home is rebuilt by RHI, not only is it made whole again--We build it stronger and more storm-resistant than before. Crucial safety features are added for seniors and individuals with a disability. The homes receive completely updated plumbing and electrical work. The foundations are assesed and redone if necessary. Roofs are built back with integrated hurricane straps and stronger materials.
Our GlobalGiving fundraising goal of $100,000 will allow us to rebuild one more home above our total goal of 40. There are so many individuals in need on St. John, and we want to be able to assist as many as we can. Your donations really do make a difference to both our clients and our construction crews. Without your help, none of what we have accomplished in RHI would be possible.
Please consider a donation today, and help spread the word about the RHI program. Your support is so appreciated!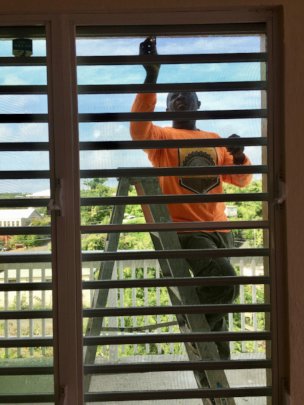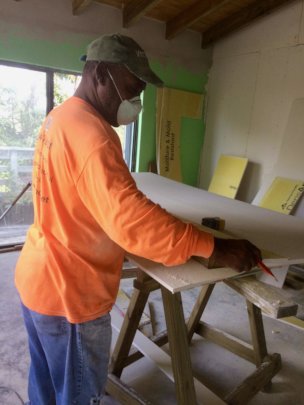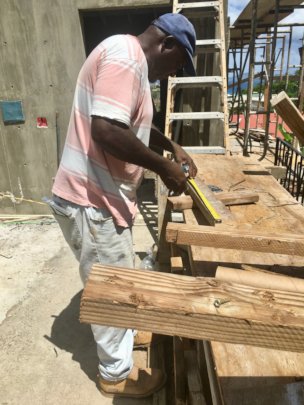 We wanted to share a quick update about the Resilient Housing Initiative with you today.
We are pleased to report that we are getting ready to close out another 2 homes this month, which brings the total number of rebuilt homes to 18! This is an increase in 6 homes since the beginning of June!
These homes (many of which are total rebuilds from the ground up) all belong to permanent St. John residents who are seniors, families with small children, or persons with a disability or nonemergency medical need who received little or no public assistance. Hurricanes Irma and Maria tore several of them to their very foundations.
RHI has been made possible by utilizing the talents of several licensed, St. John-based contractors, skilled professionals, and businesses alongside the teams from Love City Strong and Kenny Chesney's Love for Love City. This unique public/private partnership is at the core of everything that we do.
From all of us at LCS, thank you for believing in our cause and contributing to our organization. RHI is such an important endeavor, and with your help, we can continue to bring more St. John residents home!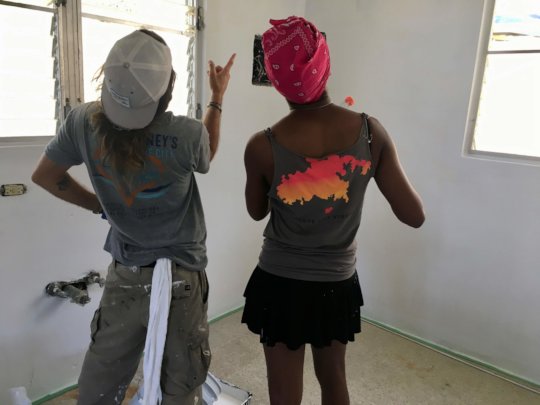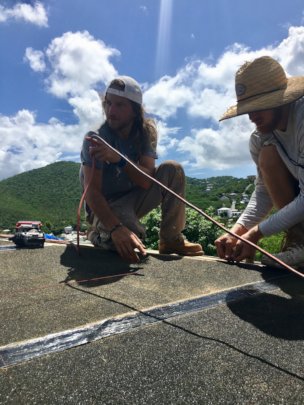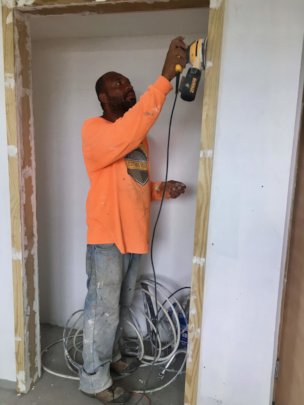 When you donate to the Resilient Housing Initiative, you're not only helping us put St. John's most vulnerable residents back in their homes--You're also supporting St. John's economy.
At Love City Strong, one of the key elements of RHI, and ALL of our programs, is that we employ St. John residents and work with St. John businesses to get the job done. Supporting the economy by putting recovery and resilience work in the hands of those who live on St. John is an important initiative of our organization.
We are proud to partner with Cutting Edge Construction
, Blue Bay Construction, J&D Woodworking, Heidi Arnold Design
, and dozens of other St. John businesses to help rebuild homes belonging to some of the island's most vulnerable residents.
Whether it's helping us deliver building materials from barges to our construction yard, installing brand new water filters on homes, hauling out construction debris, or performing data entry in our office, we are so fortunate to work with so many hard working individuals and businesses right here in the community.
There is so much talent and skill in the VI that deserves to be recognized and celebrated! Thank you to the many donors and supporters of LCS who continue to help us make an impact.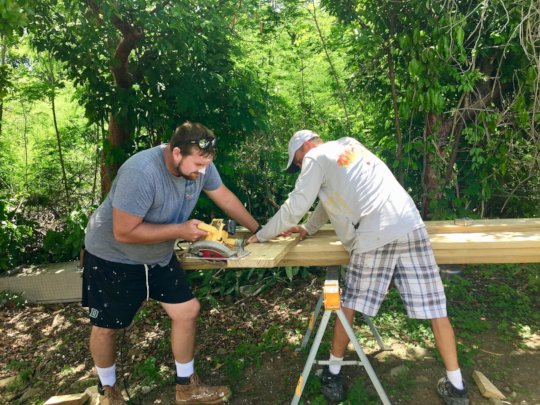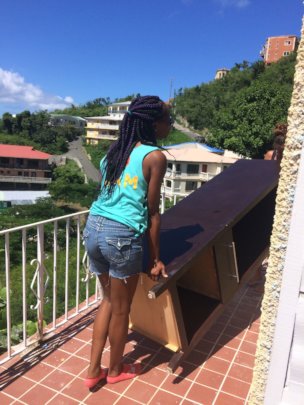 Links:
WARNING: Javascript is currently disabled or is not available in your browser. GlobalGiving makes extensive use of Javascript and will not function properly with Javascript disabled.
Please enable Javascript
and refresh this page.