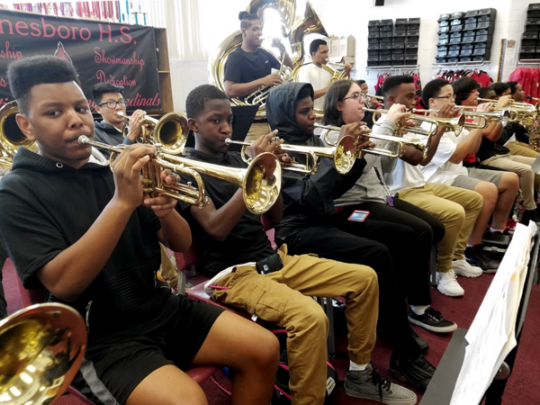 School is back in session and we're thrilled that many students are playing instruments that YOU made possible.
Here's an update from a recently awarded school:
"Every single instrument that was donated by MHOF is being used by the students of the Jonesboro High School Band Program. Students who either had instruments that did not work previously, or had no instrument at all, are able to take part in great musical experiences because of this gracious donation. Due to this generous donation, our Marching Band Program has grown from 48 students, to 65 students in ONE YEAR, with ease!" Lynel Goodwin, Band Director, Jonesboro High School, Jonesboro, GA
"I've had some of the greatest times of my life in the band! If it weren't for the band and the donation of instruments, I'm not sure what I would be doing after school." JHS Band Student
Stand by for news throughout the year about what you, and many others like you, who believe in the power of music, make possible.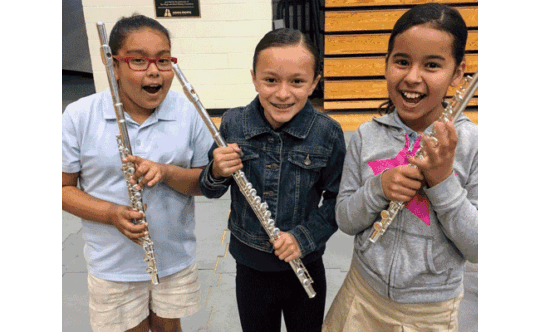 As the school year comes to an end, take a look at a few of our favorite moments that you made possible.

This school year, we donated over 1,900 instruments to 86 schools in 22 states across the country. In the 10+ years that the instruments will be in use, over 20,000 students will benefit. Check out more photos and a list of awarded schools here.
A year following a donation of instruments, schools are surveyed to measure the donation's impact. In the 2015/2016 school year 1,630 instruments were donated to 52 schools across the country and they reported:
1,323 additional students were able to participate in their school music program
837 students no longer had to share an instrument
373 aged or broken instruments were replaced with new ones
248 instruments were no longer borrowed other schools
Thank you for keeping music alive in our schools. Enjoy a wonderful summer!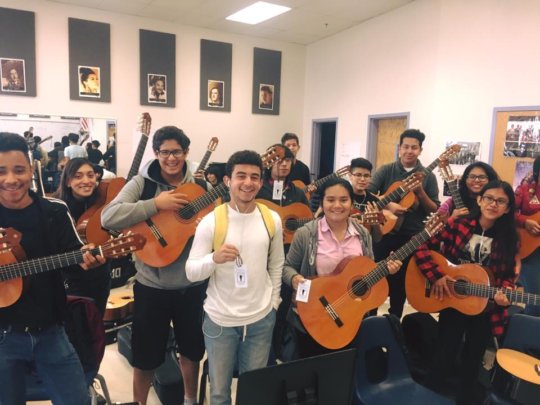 "It's such an honor to have been selected for this national endorsement! I'm grateful to The Mr. Holland's Opus Foundation, an organization that helps keep music alive for students that have great love and appreciation for the arts, their heritage and that have the strong desire to excel in school and in life, using music as their vessel to success. I'm confident that with this grant we will be able to reach more students and continue making an impact in their lives." Jose Gonzalez, Music Teacher, Desert Pines High School in Las Vegas NV
An infusion of instruments to Desert Pines High School's music program resulted in 64 students no longer having to share an instrument. This means that each student will have additional class time to practice on their instrument improving their skills and boosting their confidence, and the class as a whole will advance faster.
Your support makes stories like this one possible. Thank you for being a champion of music education and providing opportunities through music for many students.
WARNING: Javascript is currently disabled or is not available in your browser. GlobalGiving makes extensive use of Javascript and will not function properly with Javascript disabled.
Please enable Javascript
and refresh this page.