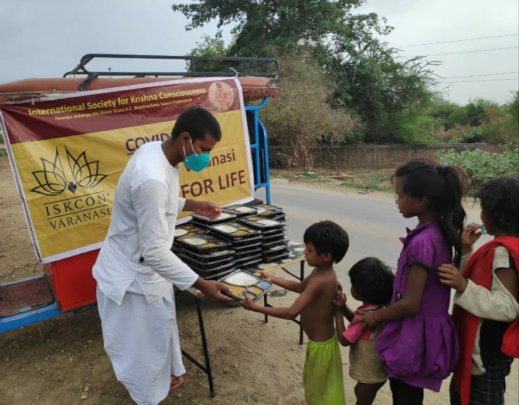 We are delighted to report about successful Food Relief Programs conducted by ISKCON Varanasi. In this time of global crisis, we all needed to come together and share our care with those who needed it the most - stranded workers and street beggars. Last quarter the Pandemic had taken a dangerous form and was engulfing more and more people into its jaws. With your supports, we were there to support our friends in this fight.

ISKCON Varanasi has been continuing its food distribution program to feed the Poor, since last year from the beginning of the Corona pandemic. We provided free daily meals, whole grains, and sanitizing materials to underprivileged brothers and sisters.

During these times, we were distributing about 300 plates of free meals daily across different parts of the city and were able to distribute around 25000+ plates of free meals. We also distributed 9000+ Sanitizing kits and 5000 Kg of Grains to the needy people at this time.

We are very thankful to all our generous donors and brave volunteers and local administration for their valuable support in this time of dire need.
At Last, we request you to visit and share our other initiatives with your family and friends. It helps us reach more people and grow.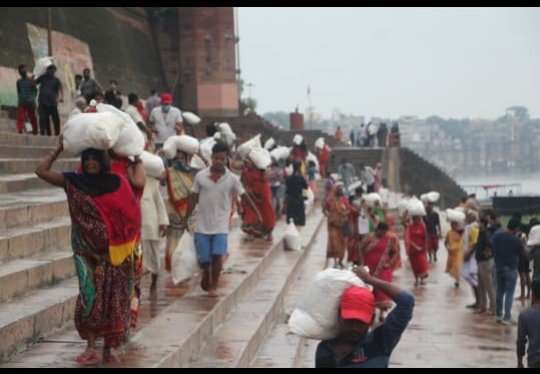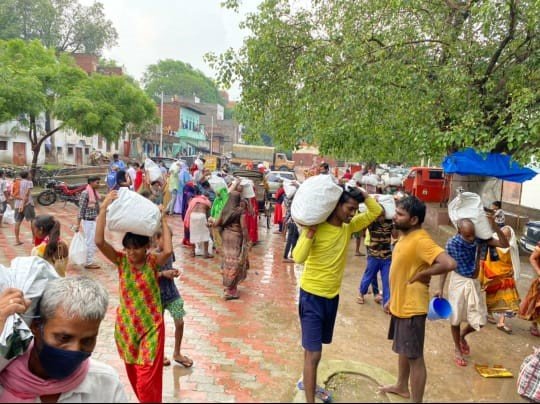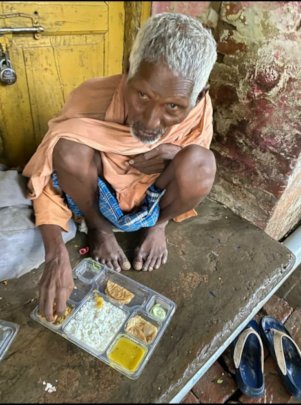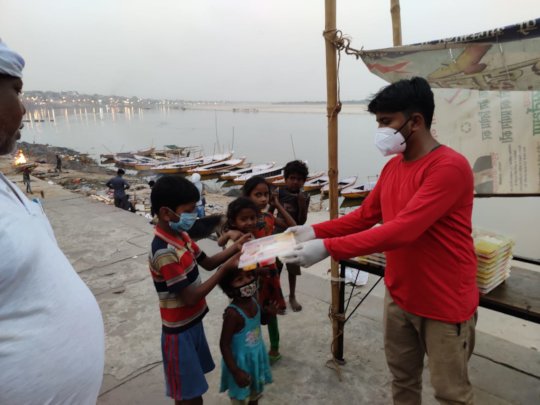 We are very delighted to share the success of our initiative to provide free meals to the family members & people waiting in queues at crematoriums/cemeteries for the last rites of the bodies of their loved ones lost to COVID-19 during the second wave of the pandemic.
Our friend Shivam, who is leading the distribution shares his experience "It's really very heart touching to help people. My heart is crying to see people waiting in queues for the last rites of their loved ones which is increasing their pain even more. We are extremely grateful to those supporting us to help people in this tough time".
We are going to the crematorium & Hospitals with a hygienic full meal packaged in plates and distributing it to people waiting there.
We served 13000+ sanctified free meals and provided basic health amenities (mask, sanitizers) to 10000+ people in the past 3 months.
We are extremely grateful to the HOPE Welfare Trust for helping us with this initiative and making it a success.
We are very thankful to all our Donors, Volunteers, and Local Administration for supporting us all through. We hope & strive to make this effort reach more and more benificairies.
We would also like you to have look over our other initiatives in this time of COVID:
One last thing—sharing our project with your friends and family helps us spread the word about our work and continue to grow our community of supporters like you. If you're willing to share the story of our work with your network, we'd be incredibly grateful.
Stay Safe and Healthy
Gratefully yours,
Vivek Kumar
ISKCON Varanasi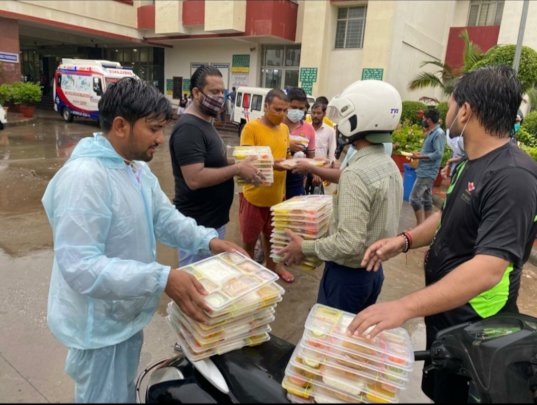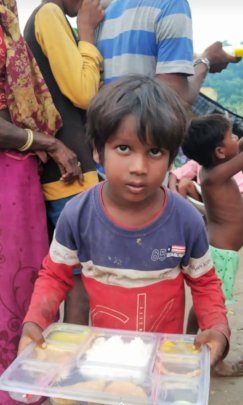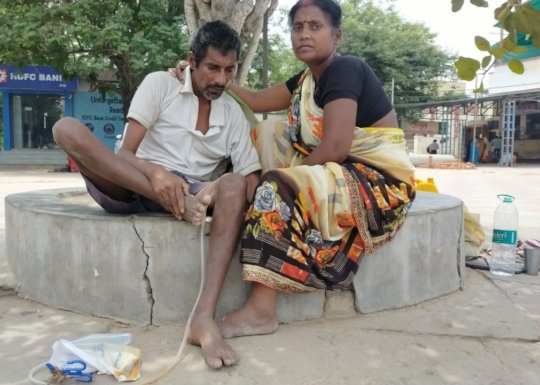 We are extremely delighted to share with you the success of our initiative to help the old villagers by helping in arranging oxygen and important necessities for them, including food, medicines, etc.
During the second wave of Covid-19, the shortage of oxygen was causing havoc to the whole country. Due to financial limitations, the old villagers from nearby areas were not able to arrange for Oxygen, food, medicines, etc, and many times they were cheated. Several patients needed oxygen provision even at their homes as they were struggling to breathe & pass this tough phase.
ISKCON With the Hope Welfare Trust started to helping those villagers and needy people and it was a great help to society.
We helped in arranging oxygen for around 1200 people. We provided basic health amenities to 8000+ people.
We also provided free meals to 10,000+ people at different places like crematoriums, hospitals.
We are very grateful to our Donors, Volunteers, and Local Administration because of whose help we could serve the society and needy.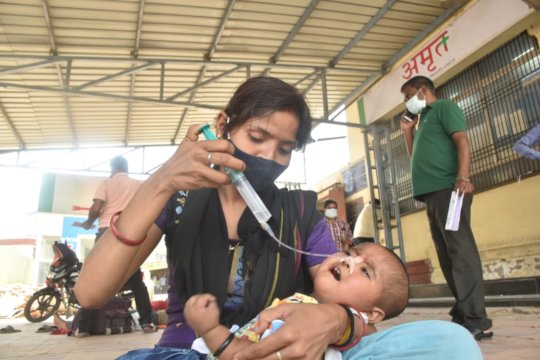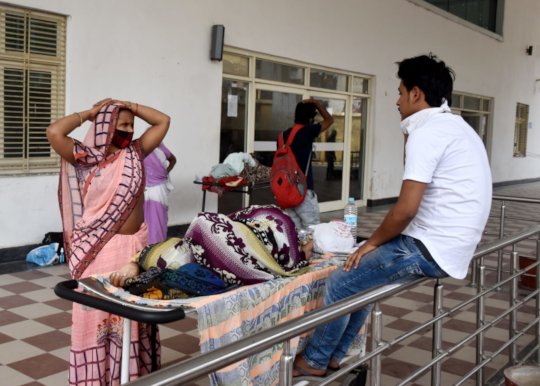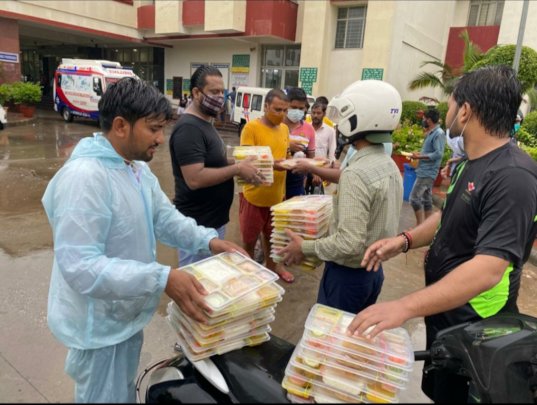 WARNING: Javascript is currently disabled or is not available in your browser. GlobalGiving makes extensive use of Javascript and will not function properly with Javascript disabled.
Please enable Javascript
and refresh this page.