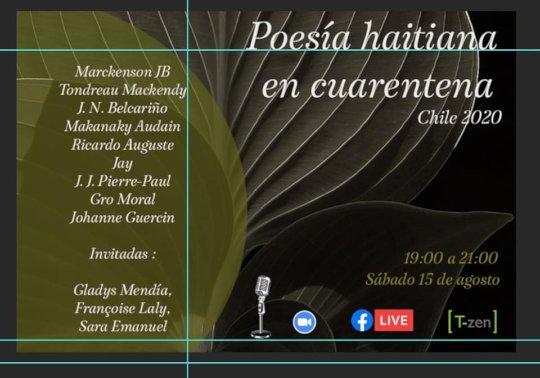 Victims of Covid-19 in Chile are on the rise, as of today, this country has around 431,704 cases and 12,641 deaths (Ministry of Health, 2020), the main commercial cities, where many immigrants reside, particularly immigrants Haitians, are in mandatory quarantine. As a consequence, the unemployment rate in Chile during the February-April 2020 quarter was 9.0 (INE, 2020).
Those most affected are immigrants, either because they cannot access the social assistance offered by the government, or because of lack of documents or lack of information. Any way we find many way to help people to staw home and know about haitian culture and help people to find correct information. Thes most relevants activities are the following:
Virtual Recital of Haitian poetry in quarantine in Chili
On August 15, 2020, T-zen organized the first Virtual Recital of Haitian poetry in quarantine in Chili. 9 Haitian poets residing in Chile and 3 guests (from France and Venezuela) were invited. More than 50 viewers via Zoom and it was broadcast live on Facebook from T-Zen. After the event, more than 15 videos of each poet he read were edited for posting on T-Zen's YouTube and Facebook every week.:https://youtu.be/3XTfMywjAg4
Solidarity with Haitian migrants
In September 2020 Thank to The support of the organization Globalshapers hub Santiago and Reality Israel; T-Zen has participated in the "Solidarity with Haitian migrants" activity in the city of Santiago de Chile, in the Quilicura commune, where 40 boxes of food were delivered to a volunteering Group named « Youn ede Lòt » in order to them help Haitian migrant families in a situation of economic vulnerability due to the consequences of COVID- 19. The Haitian migrant community is the third largest foreign community in Chile. However, it is also one of the most excluded social groups due to differences in language and skin color. In the context of the COVID-19 pandemic, this was deepened by expressions of racism and xenophobia in the press. The food boxes were prepared by Locomido, a Venezuelan company. They were designed considering the traditional diet of Haitian migrants and with indications of recipes to cook the food.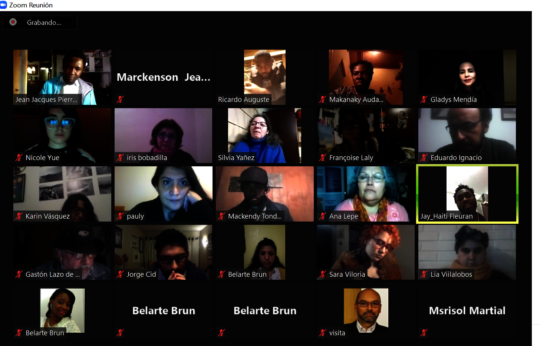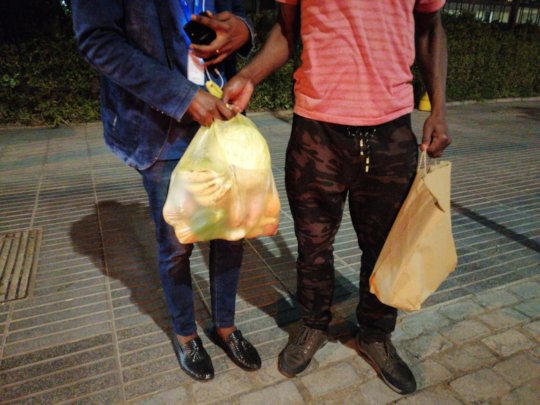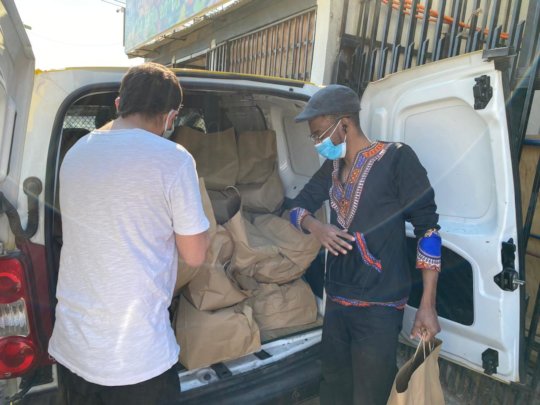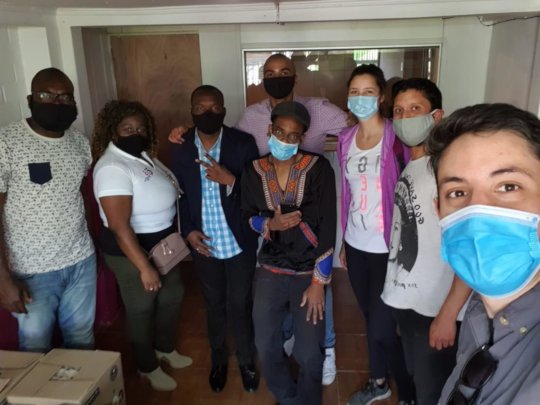 Links:
Attachments: