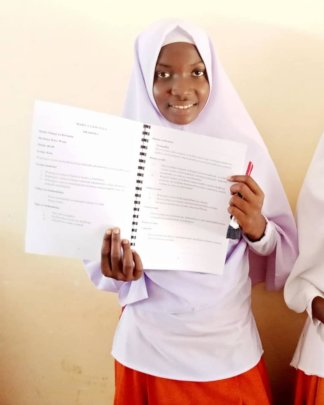 On behalf of the girls in the project Action Clubs, Sports Development Aid would like to thank all the donors for supporting the girls in their education in 2019.
Girls Action Club members performed better in their national examinations compared to other girls who are not members of Girls Action Clubs. For example, in Mikindani secondary school Saida and Jaida were the leading students in their class by getting the highest score in their national examinations.
"I am very proud of myself to get division 1.10 in our form two national examinations last year, even though my goal was to get division one with a single digit. The educational competition between Girls Action Club members pushed me to study harder, so I did better. I want to thank Girls Action Club teachers and members who motivated me to study harder and achieve my goals." - Jaida.
In the year 2019, 47 % of girls passed their final examination in the 9 project schools – compared to 2015, when only 9 % graduated.
"Girls Action Club really helps our students, especially girls to perform better in their studies and in life in general. Teenage pregnancies and school dropouts are reducing while girls' performance is increasing day by day." – a teacher.
In January 2020, the Action Club members in all nine project schools received Health Education, Life Skills and Sports books made by Sports Development Aid. Now, more than 400 girls in schools will have more and better material to learn essential health and life skills.
The International Women's Day on 8th of March is approaching, so we would like you to take action and support us again to continue empowering girls in Southern Tanzania!