Dear well-wishers,
Regards from Gram Vikas Trust, Bharuch!
In this report GVT wants to share about the update of the project status. Initially GVT started with 40 selected children by providing the educational support for higher studies. Among these 40 students many of the students have completed their studies and now working with some of the companies in nearby industrial area, or some of them are coming to Bharuch or other areas for job. These students are 11 in numbers who have done their studies and started working.
Apart from these 23 students are still studying for the higher education, some of them are in Computer courses, Nursing, bachelors in Arts or Commerce, ITI. All these 23 students are doing well in their studies and our field staff are regularly in touch with all of them. Who provides motivation and supports whenever they required. Our field staff also are in touch with the family members for parents support in higher education.
6 of the student could not able to continue their study further because due to other responsibilities of family, family pressure for marriage, regular up and down for studies and other motivation reasons. Sometime parents do not see education as longer term investment which is not going to give benefit soon, and parents do not support their children for the same. Children also due to peer pressure or other community influences do not see education as a life changer. Among these 6 children 4 of them were girls and 2 boys.
GVT is currently working with other children also, who needs educational support. Also we are working with the parents and children also to sensitize them towards importance of education and how the education can change the reality.
Many of the students are not able to study further because of financial pressure or lack of interest of the family and community, let us come together to sensitize them for their better tomorrow.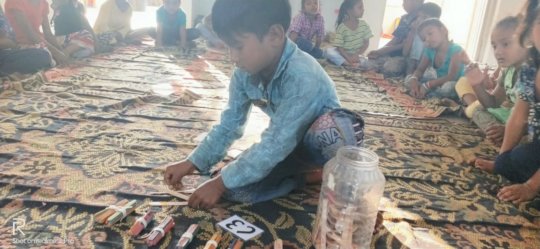 Effective learning is not possible if teaching is not happening correctly. All the students in the class are not always on the same page. Each one of them required their own space of learning. The major important part is the student will not come and tell the teacher about his difficulties. It is the teacher who has to understand each one of his students, their learning pace, understanding and many more to teach effectively.
Our teacher uses different strategies to teach the students effectively. Many time it has observed that the students will catch up rapidly if the strategies used are more familiar to them. Like stones, leaves, marbles, currency and many more which they regularly watching and feeling them. The essay on cow will be much easy for the students if they actually observe and understand it, same as in mathematics some local tools will be easier for them to understand rather than using chalk and black-board.
At our schools, we uses different strategies to teach the students, being friendly will not solve the problem to teach the students, but the teacher will need to use different approaches for the healthy learning environment.
At GVT we are trying our best to support the students for best learning environment, as well as giving different strategies to the government teachers for better teaching experiences.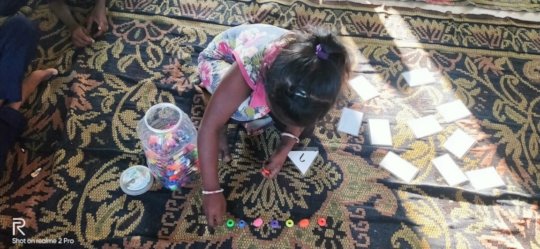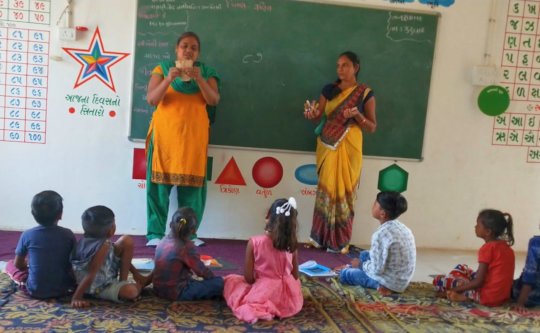 Dear well-wishers,
Regards from Gram Vikas Trust, Bharuch.
While thinking to update the report of "Riding towards the future", a girl Maya (name changed) came in to mind. But the thoughts were quite confusing, what to write about her as she has just joined the school after almost half at the year. It is success for us that we could able to re-enroll her in the school in the mid-term, but also unhappy moment for us that we could not identify her before six months. Which could have helped her in her schooling.
Maya, daughter of a farmer in the rural belt of Jhagadia block of Bharuch district. She left her schooling after completing 8 standard in her village school. She wished to go for higher studies but her father and mother was not ready, as they thought that she is now mature girl and have to learn the household stuff for marriage. And they stopped her schooling. Few of Maya's friends have enrolled in the nearby high school and regularly going to the school, which Maya felt bad for herself. But not able to convince her mother and father for her wish about study further.
As GVT is working with this village, around in the month of August-19 our field staff come to know about Maya, and started exploring about her and her family. It took almost three and half months to convince Maya's father and mother to send Maya school. There were some financial difficulties, managing household and other work which was quite difficult for the family to manage. But at the end GVT could able to make the parents aware about her future without education.
Maya is in school now, with her bicycle. She attends school regularly with her friends. But GVT believes that still there are many girls who do not able to study further because of some minor reasons, parents are also not able to think about their daughters' future and just make their lives worst by not giving them education.
Little help, by giving school materials, bicycles or may be tuition fees will make some girl's future bright. Let us help them to educate, let us make their future bright.
WARNING: Javascript is currently disabled or is not available in your browser. GlobalGiving makes extensive use of Javascript and will not function properly with Javascript disabled.
Please enable Javascript
and refresh this page.