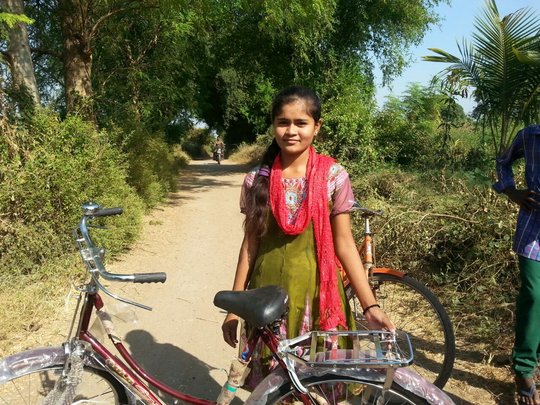 An educated girl will 'Stay healthy, save money, build a business, empower her community, and lift her country'
This programme gives much more importance to girl child education because girls education is like sowing the seed which gives rise to green, cheerful and full grown family plant. She must be given all the necessary education. Ignoring her, keeping her illiterate means we are creating an illiterate and ignorant generation. So it is perfectly true that educating a girl child means educating a family.
This project facilitates the girls who live in interior villages. There is a lack of public transport, which makes very difficult for them to reach school for studies. In the case even family do not have sufficient to help their child as they earn very less in a day. The girls do get education till 8th standard as they have primary school in the village itself, but after that it's a question mark that who goes for further studies?
We believe that most of the problems of society can be eradicated by educating the girl child. Hence this is our simple approach by providing them bicycle that they continue studies without any constrain.
Few days ago I met Ella (name changed). She is studying in 10th standard; she lives 18km far from her school. She has to walk 7km every day to catch bus to reach school. She get tired end of the day and do not get time to do extra studies which is her utmost require as she is preparing for board exam. She received bicycle and now she drives bicycle to reach school on time and come back early. Ella conveyed her gratitude "thank you for thinking about my studies. I will study harder''
Swami Vivekananda has rightly said, "Educate your women first and leave them to themselves, then they will tell you what reforms are needed."
It wouldn't have been possible without our donors. Thanks to all donors for your continuous support.
Please give you feedback to make it more effective.