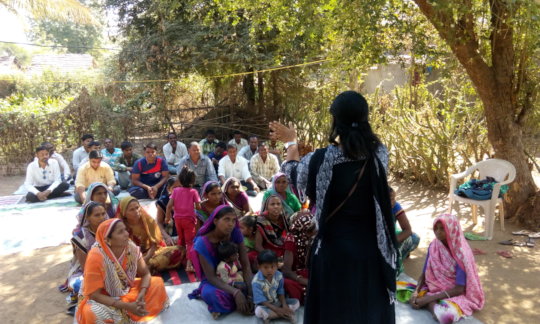 Dear donors,
Regards from Gram Vikas Trust, Bharuch.
As you all are aware about the project Give a girl a future, is more focusing on the awareness part of the community mostly on education. The parents are somehow not giving priority to education, girls education is not seen as compulsory, regular school attendance is not important for girls, school level materials are not important to buy and so many other mindset has deeply rooted in parents thinking.
"A year from now you may wish you had started today."
- Karen Lamb
Gram Vikas Trust (GVT) is trying to break the mindset of the parents, thorough different strategies. Though the parents are not easy to change their mindset as education is not giving any benefits to them till date, as they have not completed any higher studies, and mostly the girls are not getting educated. Also the boys are studying up to 10 or 12 standard. So they also not getting any good opportunities after they completed their studies. But GVT is trying to make the other positive sides of the study though they complete their 12 effectively. The role of parents is very effective in children's education, the parents can create a positive atmosphere at home for study, and it is not only that the children can learn at their own but it is the responsibilities of the parents to motivate the children in their small age to make the children involve in their study than only the children will able to make their future, especially the girls.
GVT has seen many girls are not getting educated because of some simple reason, and it is really important to make the parents aware about it, and for all these challenges GVT are engaging parents through Faliya (Street) Meeting, in which all the parents whose children are studying are invited and different education related topics are shared with them. Till now GVT has organized three meeting and the topics are Importance of education, how children learn? And role of parents in children's education.
Making the parents aware about education is difficult, and it will take time to change their mindset but GVT believe that the change will happen. Your suggestion and support is required.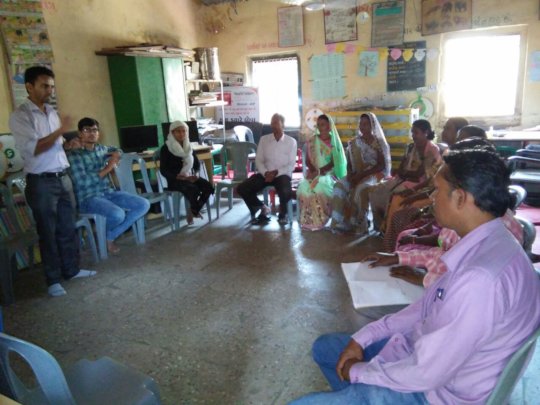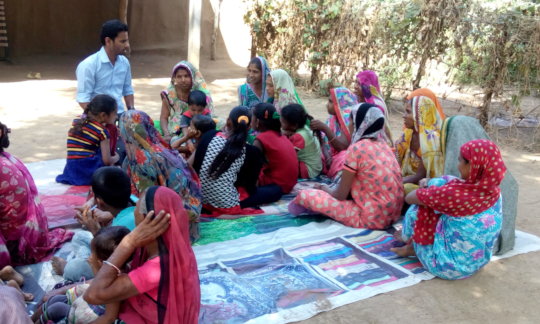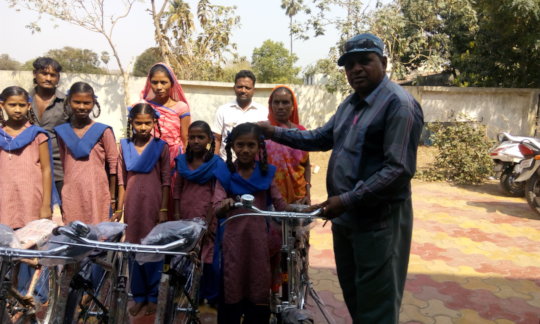 Dear donors,
Greetings from Gram Vikas Trust, Bharuch.
For educating girl children in rural Bharuch Gram Vikas Trust (GVT) is trying its best possible ways. Bicycle project is one of the way to make the girl children help in reach school and go back home safely. Till date many girls have benefited from the bicycle project run by GVT.
"When you can't find the sunshine be the sunshine."
- Unknown
GVT has seen some of the difficult situation after giving the bicycle. Some of the girl do not use it after some time and drop out from school again, the bicycle use by someone else from the family and other such challenges GVT has faced after providing bicycles. Looking this issue in mind GVT is trying to engage more people, the more powerful community people who can make such impact on the children as well as to the parents.
GVT has given 13 bicycle to the girls studying in standard 5 to 7. During the bicycle distribution program GVT has called the sarpanch (PRI Head) of the village, and in the presence of few other stakeholders from the community, so that they also can take care of the girl children regular attendance in school, and with the help of community mobiliser stay in contact with the parents and the girl children once in a month, so that they also can remain in touch with GVT.
GVT is trying to make some positive change in the mindset of the parents, so that they can contribute their efforts in educating girl children. A small step may change the future of girls in rural Bharuch. Your support is still required to make such changes.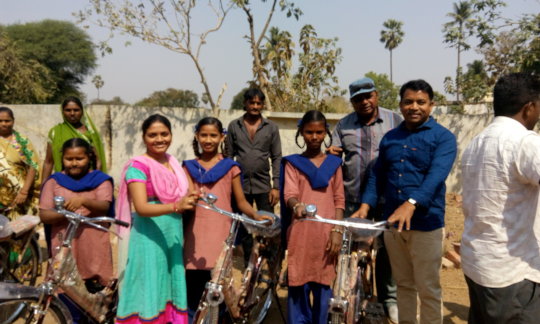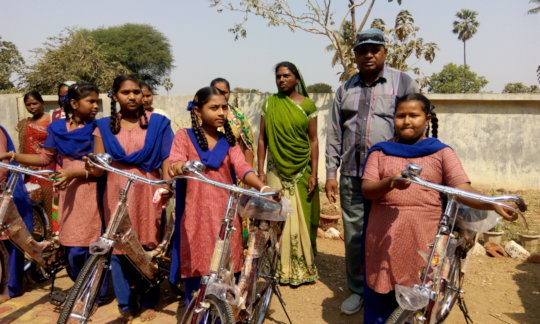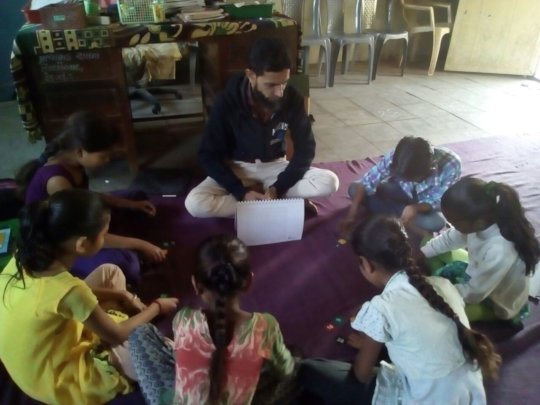 A Para Teacher appointed by Gram Vikas Trust (GVT) says that, "being a Para Teacher, has changed my personality. I was searching for job of a teacher in private school, but the schools are too far from my village and the salary will not be enough to run my family. But I had never thought of working as a Para Teacher in my village only. The community people now greets me with respect in my own village, such experience I had never feel before becoming a Para Teacher."
The changes can be seen in the school and in the children also. Changes not only in teaching-learning environment, but GVT tries to give a broader picture to the Para Teachers to improve other areas of school not only teaching and learning. A safe and children friendly environment, develop extra reading materials, regular attendance of children in school, organize different activities, sports, games, cultural celebrations, improve school and community relation, and many more things GVT tries to emphasis by Para Teacher in school and in community.
GVT firstly thought to give one or two Para Teacher where needed, so that children do not miss learning in school. But later many challenges have seen, and therefore it is decided not to only focus on teaching but also there are other aspects where GVT can work to improve children's overall learning and development. During the school time the Para Teachers use different teaching methods, so that children feel joyful environment.
Para Teachers are just a small help to the schools where there is lack of teachers, but overall they are playing a major role in children and school's overall development. Till date there are many schools where there is lack of teachers and that is why children are not learning, and more Para Teachers are needed.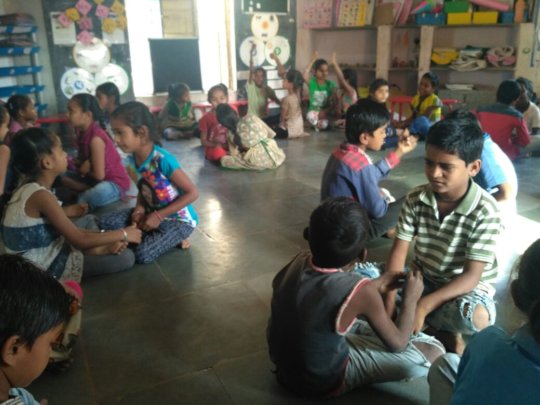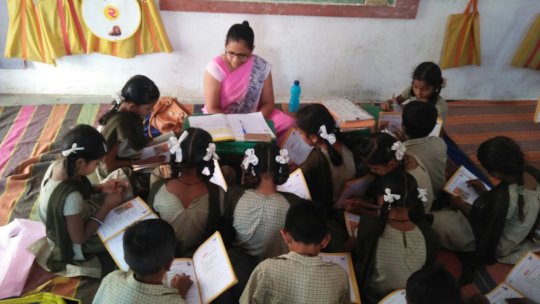 WARNING: Javascript is currently disabled or is not available in your browser. GlobalGiving makes extensive use of Javascript and will not function properly with Javascript disabled.
Please enable Javascript
and refresh this page.