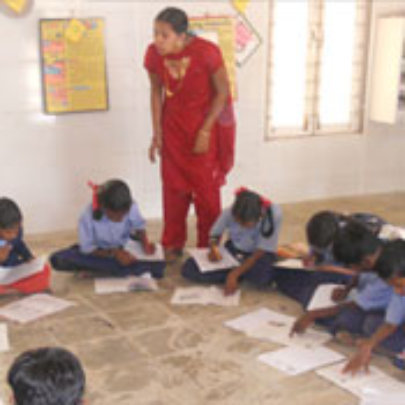 "I have worked as Para teacher at Mulad primary school. I always wanted to do something for the children of my village. Concept of Para teacher is very helpful for the students as they are more attached with the person of their own village, they can share their queries with me easily and learn with high enthusiasm. Being Parateacher in Mulad school, I could also carried out Shikshana project activity in school which helps students to improve their reading and writing skill, students get highly motivated by star activities they learn easily and perform well to get stars. GVT is supporting many other schools by providing Para teacher."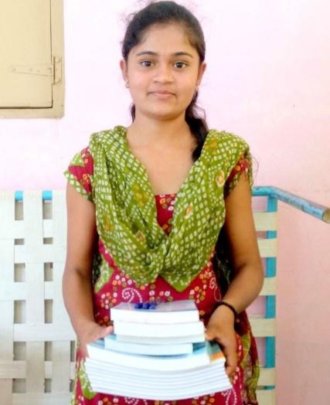 In Gram Vikas Trust's project area of Bharuch district in India, more than 85 per cent girls enrolled in primary schools drop out by standard 5th and 7th. Although primary education is free in the government run schools, transportation costs deter rural families from sending girls to school. These families seek a suitable alternative solution to make education a reality for their girl children.
"I want to become a Computer engineer". This was the aspiration of Ms. Kaushika Gohil. Gram Vikas Trust started "Support Education to Children Through schaolarship programe" program in support of children who wished to continue their higher education. Under this program, children get financial support to continue higher education. Gram Vikas Trust has provided scholarship of cost to 1500 of children. Scholarship program helps them to pay fees and get educational aids and continue high school. After high school, they also entered graduate program. Gram Vikas Trust also organizes five day residential programme called "Jivan Utkarsh Shibir", which provide career development counselling for these girls. In one of the workshops, a Ms. Kaushika Gohil said, "Without Scholarship, I would have dropped out of the school and would have become wage labourer in fishing activity. I want to become a computer engineer". High schools education brought aspiration in these young girls as well as in their parents.
The girls from Padal village (Block-Jhagadia, Dist-Bharuch) has started nursing course from a nearby city called Ankleshwar. There were total 22 girls who were getting support from Gram Vikas Trust, Bharuch for their higher education.
"When your passion and purpose are grater then your fears and excuses, you will find a way."
- Unknown.
Padal village is one of the interior village of Jhagadia block, the girl's education in this village was a big problem before two years, and the parents were not sending their girl child to school after primary education till 8th standard in the village. The parents were worried about travelling to other village as the road condition is very worst and they villagers have to walk at least 7km from village to other village and other 12km by local or government vehicle. Due to the road condition the parents was not sending the girls to school, their economic condition was also not good, to spend money on education.
When we found the girls, there were only four girls who were studying, we contacted the parents and school teacher and we supported 22 girls by providing them bicycles, schools materials, uniform, etc. and the girls from Padal village started going to school for higher studies. It was a big achievement for us. In the month of January 2017 we have supported 10 girls by providing bicycles.
Among these 22 girls, four girls has taken admission in nursing college, they are still using the bicycles to reach to the road. GVT has started providing their fees which cost more than Rs. 50,000 for each child. Next year the other girls will pass out from 12th standard and we will help them for their higher studies. You can also help us to help these needy girls, for their bright future.
Thanking you for your continuous support.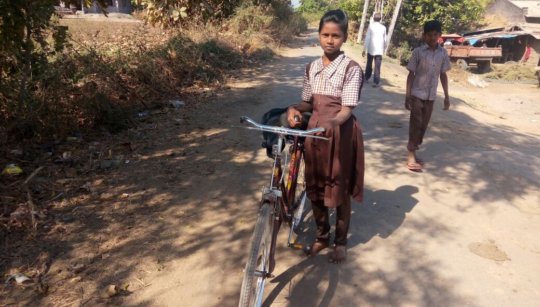 WARNING: Javascript is currently disabled or is not available in your browser. GlobalGiving makes extensive use of Javascript and will not function properly with Javascript disabled.
Please enable Javascript
and refresh this page.