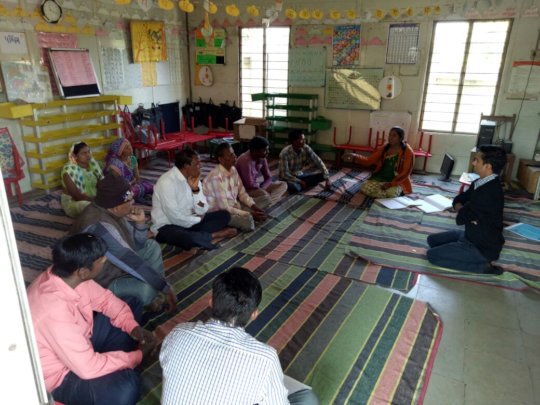 Dear all,
Greetings for the New Year!
At Gram Vikas Trust, (GVT) we had celebrated the New Year with the community where we are working. The celebration mode was little different. The celebration was made to aware community towards education, to empower the community for regular attendance in school. Not to send the children to field or other work especially the girl children.
"I have not failed, I have just found 10,000 ways that won't work."
- Thomas Edison
Working with the community since 15 years GVT has seen the less awareness towards education, the parents does not take the education as much seriously, they are not aware or less interested in sending the children school regularly, also the poor condition is the major reason, as the parents earn approximately Rs.200 per day and the other family expanses of the family is more than Rs.200. So the parents also does not see the education at their first priority.
Looking all these challenges of education GVT has done different activities to motivate the parents, different material help to support the parents to help in their educational expanses so that the parents do not stop their children's education.
The material help is needed but also making them aware about education, the importance of regular attendance, especially for the girls is the major priority for GVT. We have engaged people by making them aware about education by different mode, home visit of parents, street meeting, and engaging parents in educational activities. We had celebrate the New Year by organizing different street meetings in some of the communities.
GVT believes that engaging parents and making them aware about the education and regular attendance in school with some material help will support them in understand the importance of education and especially the girls' education. We hope to make some changes in breaking the mindset of the parents towards education with your support.