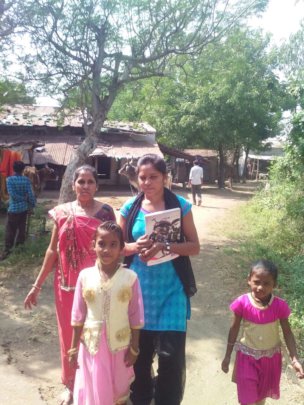 Hello donors,
Regards from Gram Vikas Trust (GVT), Bharuch.
Today, it was time to share few success. Somehow the para teachers are making a huge difference in the villages. After the Diwali vacation in school, it was assumed that many children will not attend the school on first two weeks, as there are not teaching happen in these weeks, the school cleaning activity, and other administration work of the teacher force the teacher to remain busy in such activities. Also there is election ahead, and almost all the primary teachers are busy in the meeting and training of election.
"Don't stop when you are tired, stop when you are done."
- Unknown
Such issues has been faced from years, and during the para teacher meeting all the issues has been shared to them, which they have also faced in their villages. It was not planned by GVT but the para teacher has planned to do some activities during the vacation time to make them engage with the study. They planned to play with the children in the faliyas, different games, and visit of children parents to motivate them and to send their children to school regularly. They have also planned different cultural activities to perform during the first week of school, during the school assembly celebration, different sports activities after the mid-day-meal in school.
The best thing was few of the para teachers have thought to clean the school, as most of the students do not attend school as they have to clean the school. So few of the para teachers engaged some of the parents and other village youth and clean the school the day before school reopens. Also they spread the message to all the children.
The success is most of the children in project school have attended the school on first week, the government teachers shared that such attendance has been seen first time in their teaching career.
There are lot many problem which make the children away from school, but the para teachers are making difference to the children life. Let us join hands in making the difference.