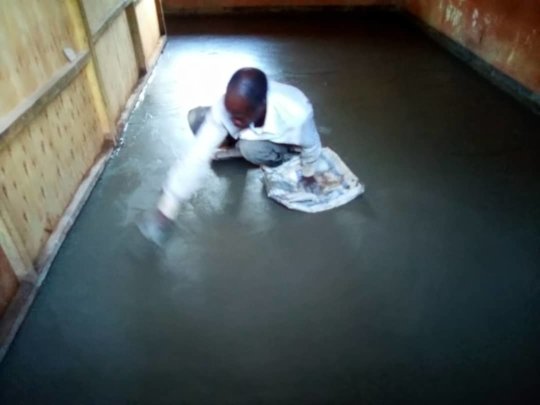 Dear Friends of Grace Orphanage,
Visibility of your support at Grace Orphanage School is soo..satisfactory.
Academic Term one 2020 started on smoothly with all the broken concrete classroom floors replaced and varandas fixed. This eliminated the dust floors due to the broken concrete.
The impact of long drop toilet and a bore hole at Grace Orphanage is felt and seen, having recorded zero water or sanitary related disease among the children at school. And we highly hope it will too greatly impact on to community at large since over 20 house holds in radius of 200m from the school are collecting clean water from the bore hole at Grace School compound. And less of use of swamp water which the community was sharing with animals.
Year 2019 saw Grace Orphanage save alot on daily runing and adminstration costs hence giving room to invest more in school farming , which was favoured with good weather thus best harvest, 430kg of beans and an acre of sweet potatoes and cassava. The harvest is estimated to feed the children for two academic terms of which all the children can get three meals a day. What other blessing can Grace Orphanage ask for but only to say thank you!
The improvement in the physical appearance of the buildings through renovations has skyrocket the number of children wishing to attend school at Grace Orphanage School from the community. This led to the dramatic increase of children from 165 to 200 children.
All the seventeen children who sat for there PLE(Primary Leaving Exams) at Grace Orphanage School performed well and qualified to join High school.
We are so humbled with your support!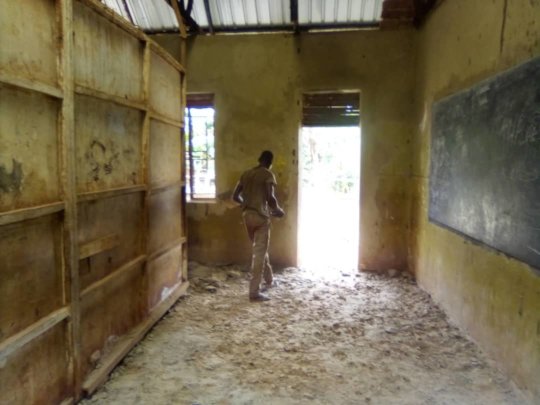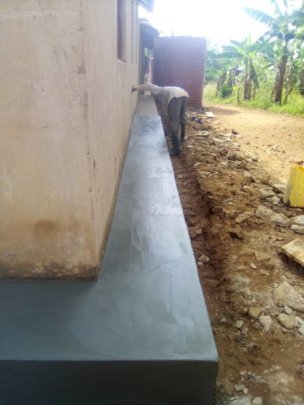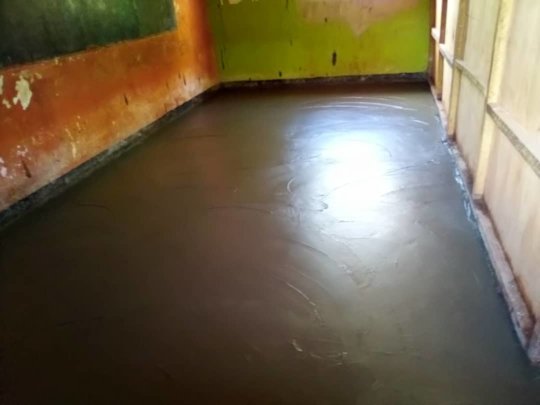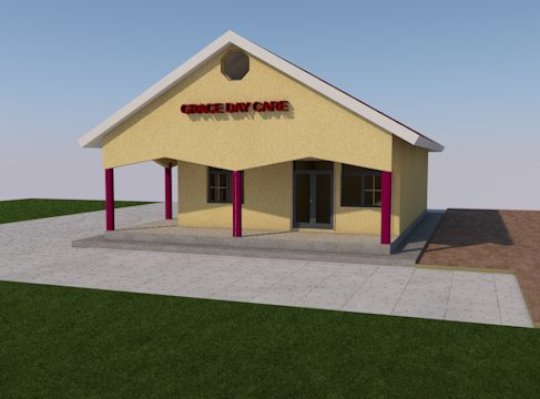 Dear Friend of Grace Orphanage,
Hope this finds you well! Warm greetings from Grace School and Happy New year.
Our writing is to ask for your support to create a better learning environment for Grace Orphanage. The number of children has increased over the years and created pleasure on learning space.
The current classrooms are two in one, one room divided by soft board to create two classrooms. Its an inconvenience to both teachers and children.
Please give us a handle we construct 4 more classrooms Grace Orphanage.
Any help, recommendation to a friend, company , organizations or talking and sharing our work will highly be appreciated.
Warm regards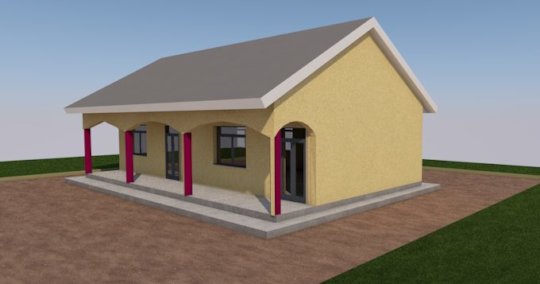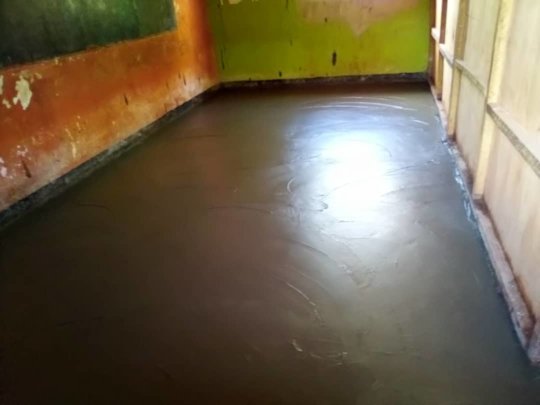 Dear Friends
During this festive season of giving, let us take time to slow down and enjoy the simple things and may this wonderful time of the year touch your heart in a special way.
We wish to thank you for your support thought 2019, and we ask for your support in year 2020.
Grace Orphanage School was started in 1996 by women affected and infected by HIV/AIDS to educate orphans in Nanga village. Many of these women have passed on and today the infrastructures are no long safe and strong for the children. With the increased population too there is demand to increase on learning space.
Today the orphanage conducts 8 classes in 4 classrooms of which each classroom is divided into classes to accommodate the 8 classes. The learning environment is no long conducive and it's the reason why we wish to construct four more classes.
We have raised $1500 USD out of $65 000USD goal. Please through this festive season we ask for your support to reach our goal.
Wishing you much happiness not just today but thought the New Year.
WARNING: Javascript is currently disabled or is not available in your browser. GlobalGiving makes extensive use of Javascript and will not function properly with Javascript disabled.
Please enable Javascript
and refresh this page.