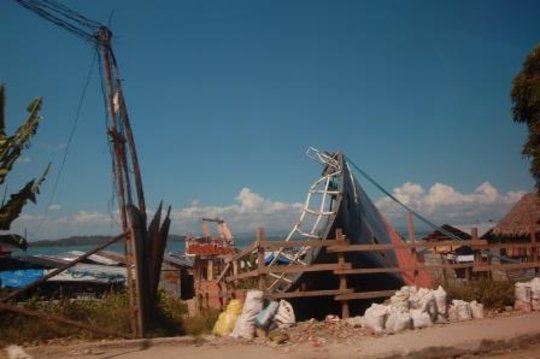 Dear Friends,
Tacloban City is on the road to recovery but there is still much work ahead especially on issues such as Disaster Resilience. 2 of our volunteers, Aidah and Mei-Mei, are working there with Eastern Visayas Network (EVNet). They provide support and capacity to EVNet so that they are able to develop their programs.
Recently they have been involved in the training of a total of 66 Civil Society Organization (CSO) 'champions' in Disaster Risk Reduction (DRR). The CSO leaders, from both Leyte and Samar provinces, received training to enhance their knowledge and skills in Child-Centered Community-Based Disaster Risk Reduction. These CSO 'Champions' will serve as promoters and mobilizers of child-centered DRR in communities and local government.
EVNet is a local partner of United Nation Children's Fund (UNICEF whose project will help local NGOs to develop child-centered disaster risk management (DRM) programs and integrate them into local development and emergency plans.
The work of our volunteers is greatly helped through your support
Thank you
Mariam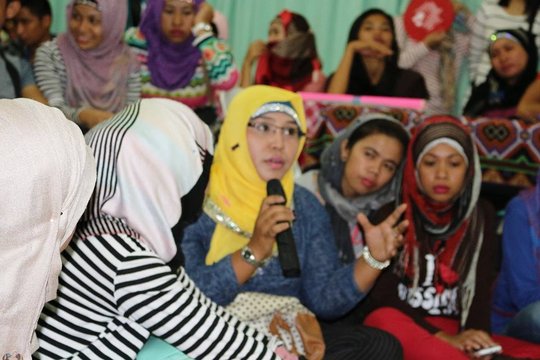 Dear friends and supporters,
Thank you for all the generous donations we have received in the past months. Some of the donations given go towards recruiting our new volunteers. I would like to tell you how we do this.
How do young people in Mindanao get to find out about our program? Apart from through social media and the grapevine, every summer KI holds a roadshow so that young people can find out what it means to become a peace builder and a KI volunteer. So last April 21 2015, KI staff travelled to Cotobato City to conduct an orientation, we were amazed by the response with 157 participants (104F, 53M) who came from all over South-Western Mindanao
Despite the extreme humidity that suppressed the room, not a single participant attempted to leave such was their interest in our program. The orientation lasted for more than 3 hours which also included an open forum facilitated by Hasna, a KI Alumni volunteer, who is now working with a local women's organization in Cotabato City. The event would not have been possible without the help of the Alumni volunteers who did most of the organizing and publicizing. Many of our former volunteers stay engaged with peacebuilding and development long after they have finished their placements.
The numbers of participants who attended the orientation shows that, amidst all crises that Mindanao and its people are experiencing, the youth are not sleeping. The youth are not only aware of what is happening, they want to be part of something that will change the fate of Mindanaowans. They just need to have a space and a right avenue where they can express themselves in helping to bring peace in Mindanao. This is exactly the goal of KI to give an opportunity for young Muslim youth to foster a better understanding among diverse culture and faiths.
Your contributions are invaluable in helping us to achieve our dream of peace.
Thank you
Mariam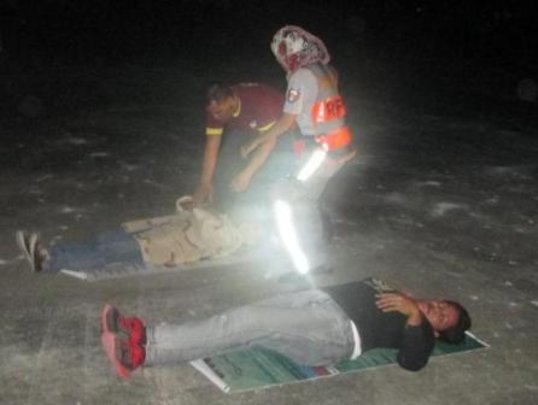 The philosophy of our work is based on Filipinos helping one another. Thanks to your support, our volunteers continue to work on the rehabilitation of the areas affected by Typhoon Haiyan. Norhamidah "Nene" Musa is the first KI volunteer to be placed at Rescue Assistance Peacekeeping Intelligence Detail (RAPID) Inc an organization based in Cebu City. Nene has achieved much in the first 6 months in her placement, e.g. she has completed RAPID's Training Course on Rescue and life saving techniques and was part of the first response team in Cebu City after Typhoon Hagupit, last December.
Saving Lives Program
One way to help people to become more resilient to disaster is to train as many people as possible in life saving and rescue techniques. Nene is helping RAPID with its 'Saving Lives Program' which seeks to educate various Visayan communities by training volunteer community members. It specifically focuses on training the local Visayan youth and transforming out-of-school youth into trained rescuers. Nene also assisted in securing support from the office of President under the National Action Plan to sponsor the Saving Lives Program to more communities.
Thank you again for your generosity
Mariam
WARNING: Javascript is currently disabled or is not available in your browser. GlobalGiving makes extensive use of Javascript and will not function properly with Javascript disabled.
Please enable Javascript
and refresh this page.