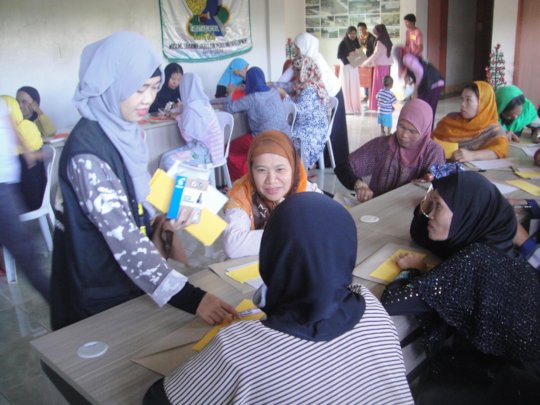 Dear friends and supporters, 2017 has been a tough year. I am writing this report a few days after flash floods, due to tropical Storm Vinta (Tembin) tore through Northern Mindanao killing more than 200 people, including many here in our own provinces of Lanao del Norte and Lanao del Sur. The humanitarian crisis in Marawi is not over, the conflict may have ceased but the city is devastated and many many thousands are still displaced from their homes. Martial law has now been extended until end of 2018 which makes travel to remote areas even more difficult. By utilizing our current volunteers, as well as our Alumni, KI has done what it can. We have provided humanitarian aid to more than 20,000 displaced people; 5 of our current volunteers have been reassigned to organizations dealing with the humanitarian crisis. We continue to work with local partners to seek long term solutions for affected communities. Two of our current batch of KI volunteers, Konay and Hameda, have been assisting in a major project which is empowering 200 disadvantaged women to participate more fully in their communities and in the wider peace process.. These women are from 5 remote areas of Lanao del sur, some of the poorest in the Philippines and most affected by conflict over the years. The project activities were suspended in May due to the Marawi conflict. However, the security situation was assessed as safe enough to continue in October. Konay and Hameda have been organizing the women so that they have formed their own registered groups and begin to help themselves. They provide support for the women in the various trainings and workshops. Because they are from the same province, speak the same language they understand the situation and daily problems faced by the women and are able to respond with appropriate action. Your support for volunteers like Konay and Hameda are able to ensure the success of interventions in such remote and challenging areas. Thank you for your continued support and our best wishes for 2018. Mariam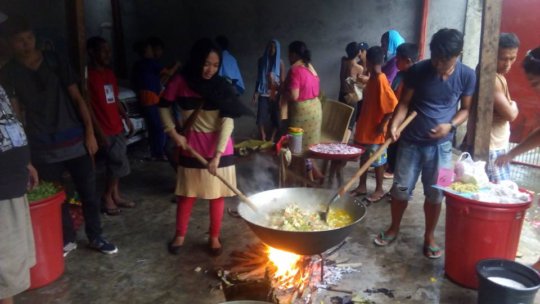 Dear Friends,
As I write this report, the ongoing conflict in Marawi City has been raging for 139 days and is now in its 5th month. Our project work has been greatly affected and we have been concentrating our efforts on relief for the more than 500,000 displaced people. Our current volunteers have mainly suspended their usual activities to concentrate on the relief effort and they have all been deeply involved. KI has been just one of the many local civil society organizations collaborating with others to provide solutions to the crisis.
Feeding Program
One of our partnerships was with Feed Philippines, a Christian organization based in Manila. KI teamed up with them to provide hot nutritious meals to the evacuees rather than the usual cans of sardines and packet noodles.Throughout July, our current batch of volunteers, Alumni volunteers and staff helped with the preparation, cooking and delivery of the meals to various evacuation centres. They provided around 1000 delicious hot dinner meals per day. In total more than 19,000 meals were provided.
Alumni volunteer and now staff member, Somaya gave her feelings " The Feeding programme was one of the best humanitarian efforts that a volunteer like me could participate in, The role that I had was helping to cook and distribute the meals to the IDPs in the different evacuation centers, I also helped in crowd control. It was indeed a good opportunity for me to explore the ground of the IDPs around Lanao Del sur and Lanao Del Norte. Also it makes me sad to hear different stories from the IDPs". (IDP is Internally Displaced Person)
Thank you to you all for your help in training and supporting our young people in this time of great.
We can only hope that the conflict will be brought to an end as soon as possible, so that we can go back to rebuilding our lives and rebuilding Marawi City.
Mariam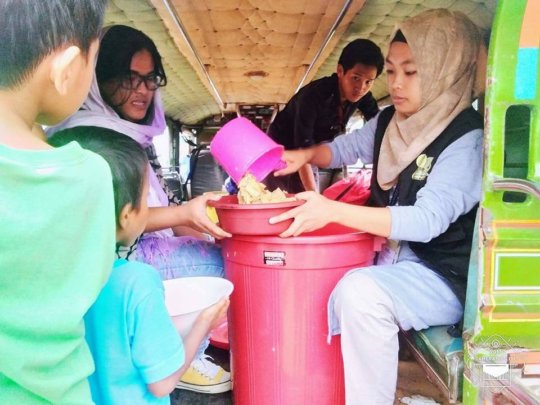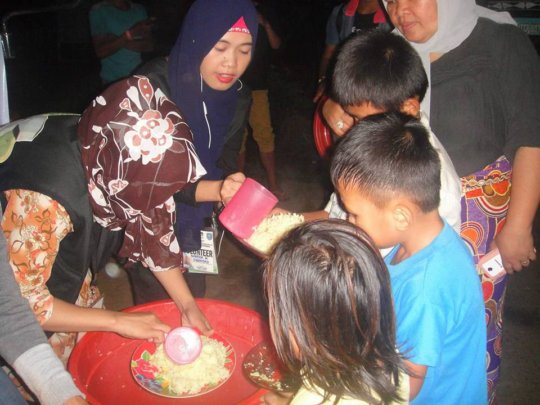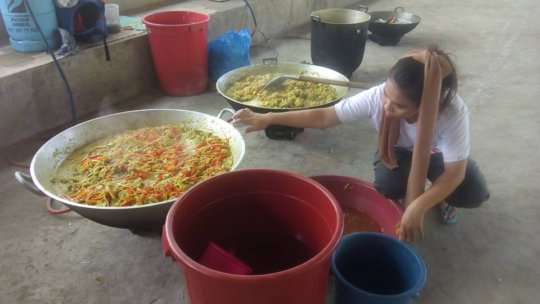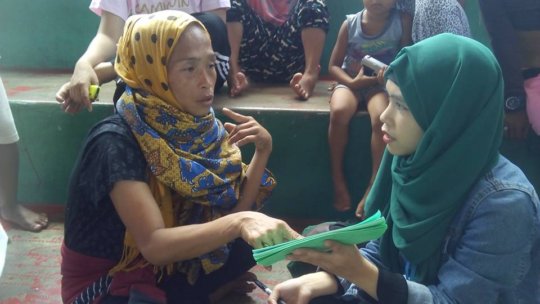 Dear Friends and Supporters,
I am writing this report as the conflict in Marawi is in its 6th Week. On 23rd May, conflict broke out between Government forces and various Militant groups with allegiance to ISIS. That night President Duterte declared martial law across Mindanao. So far there are more that 400 dead and at least 150,000 people displaced. KI staff, volunteers and Alumni are all affected by the violence. All had family or friends trapped in Marawi, when the violence erupted.
Myself and other staff travelled to Marawi the next day to rescue relatives. The normal 45 min journey from Iligan took hours and hours due the huge outflow of people and the imposition of many strict checkpoints due to the imposition of Martial Law. One had her family house burned (we not sure if it was bombed).
KI is currently the convenor of MERN ( Mindanao Emergency Response Network- made up of NGOs based in Lanao area). KI is coordinating data gathering of evacuees, KI staff and current volunteers are involved in this, especially those who are home based evacuees. KI is also helping to provide relief at evacuation centres and also attending coordination meetings of the government and other agencies.
KI is lucky to have both Ashary and Asmin as staff as they both are very experienced as the worked on Typhoon Haiyan response. KI alumni many with disaster response experience are also involved. The current batch of volunteers are all working on providing humanitarian support some through KI and its partners and 3 have been temporarily place with other networks providing humanitarian relief
This is a very difficult time for KI (and all Maranaos). We have to deal with their evacuated friends and family; We are having to deal with the news and pictures of the destruction of their beloved Marawi City. We are having to deal with the humanitarian crises in Iligan and surrounding areas. We are having to deal with upset and confusion that this violence is being perpetrated by so called fellow Muslims. We are having to deal with the imposition of Martial Law (and the historical fear this brings).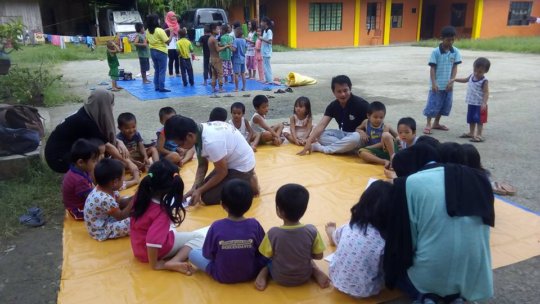 WARNING: Javascript is currently disabled or is not available in your browser. GlobalGiving makes extensive use of Javascript and will not function properly with Javascript disabled.
Please enable Javascript
and refresh this page.