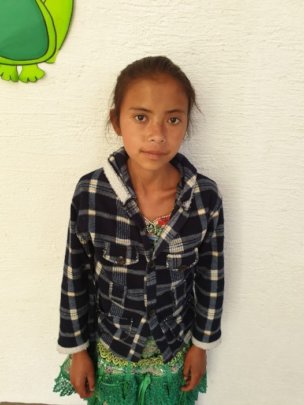 Sandra came to us a scared, timid, and forgotten young woman. Though 18 years old, she had the height, weight, and appearance of a little girl due to chronic malnutrition and neglect.
She was referred to us by the PGN (Guatemalan Social Services). Sandra's father passed away when she was younger and her mother suffered from alcoholism and was unable to care for her, and so a month before she arrived at our Casa Jackson Hospital for Malnourished Children, Sandra was sent to live with a family that the mother knew to be looked after. This is not what transpired, however. The family that Sandra stayed with consisted of a mother, father and three children. Sandra was not treated like another member of the family, though. During meal times she was told to leave the room and the family did not share any food with her. Sandra told us that she was not given any food for a month and that every time she asked to be given some she was beaten. She was also beaten at other times for no reason at all. Sandra was also not permitted to leave the house and therefore had no means to access food herself. She told us that she survived on water alone.
When Sandra arrived at Casa Jackson, we had to adjust to be able to care for her. The first thing we needed to do was find a bed for her to sleep in as we didn't feel that it was dignified to ask her to sleep in a crib like the other children. We reached out to another non-profit called El Amor de Patricia that runs a Bunk Bed Project to ask if they would donate a bed for Sandra to sleep in while staying at Casa Jackson. They were more than happy to oblige and delivered it the next day. This was an important part of showing Sandra that we valued her as a person by making sure she would be comfortable.
Sandra has spent nearly 4 months with us in Casa Jackson and in that time has made incredible progress. She has been on a special diet to help build her strength and it has been working extremely well. Sandra told us that when she was staying with the previous family, she would dream about eating frijoles and chicken and so we make efforts to incorporate that in her diet. She has also been a huge help with the other malnourished children in our hospital by feeding and looking after them. This has given her a sense of belonging and a feeling of self-worth.
Another important part of Sandra's recuperation has been to build her self-esteem and confidence. Sandra never had the privilege of going to school when she was younger and is unable to read or write. We organized adult learning classes three times a week to help Sandra develop her skills. Sandra has told us that even after she leaves Casa Jackson, she would like to continue to study so that one day she can become a teacher. We will ensure that we do everything we can to turn this dream into a reality. Furthermore, we have been teaching Sandra important skills that she can use in the future. Sandra worked with some volunteers to learn how to sew. She used her newfound sewing skills to make a bag.
The kind of neglect and abuse Sandra experienced is just one of the many ways slavery exists in the world today. Sandra went from a vulnerable situation living with her alcoholic mother, to a more dangerous one living with a family that outright neglected her basic needs. If not for PGN, Sandra may have fled her home to escape the horrible treatment she was subject to and found herself living in the streets, exposing herself to being victimized by human trafficking. Instead, Sandra found her way to us. We have made it our duty to nourish, educate, and counsel her, and provide the stepping stones towards a brighter future.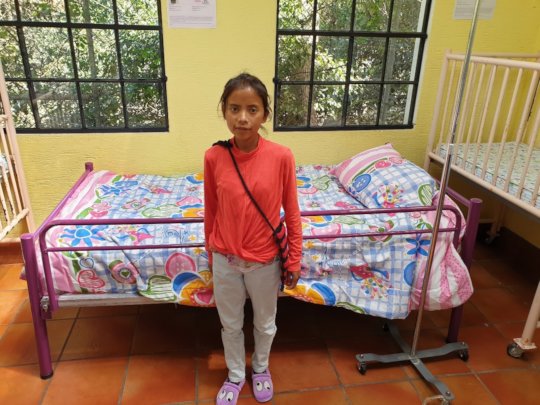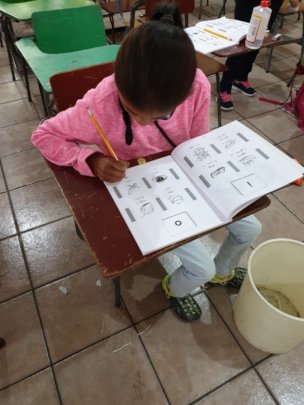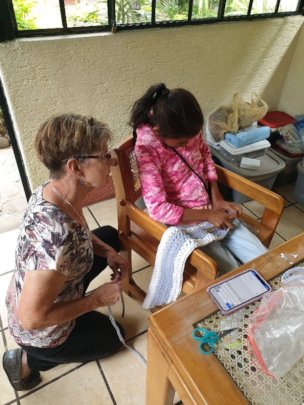 Links: