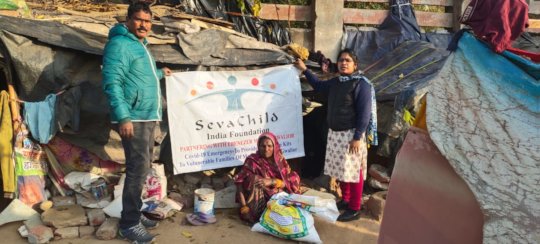 Dear Friends,
You may not be surprised to learn that SevaChild has paused its Protect Children from Blindness Project in India due to the terrible coronavirus pandemic and lockdown. Our volunteers and partners are unable to travel to rural villages and urban areas for fear of spreading the virus or becoming sick with the virus themselves. We have therefore decided to pause this campaign and pivot our mission to providing badly needed food rations to poor families who can no longer work due to the pandemic and strict lockdowns throughout most of the country.
Up until the pandemic struck in March of 2020, this campaign to provide vitamin A to malnourished children had reached up to 2.2 million children throughout the country. Our network of nonprofits, government health departments, clinics and primary health care centers were providing vitamin A drops to children once every six months. These twice-yearly drops provided all the vitamin A that children under the age of five need. We hope to return to this mission of providing this vital nutrient to Indian children once the pandemic and lockdowns are behind us.
If you would like to support our work providing food rations to poor families, we invite you to go to our Providing Food Rations to Starving Indian Families project. Your $20 donation will provide a month's worth of food to an Indian family of five.
Please consider becoming a monthly donor to help feed one (or more) family and help get them through the pandemic.
You will be giving them food and hope. There are no greater gifts you can give these families at this time.
Sincerely,
Jeff Bibler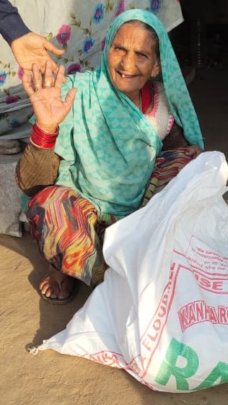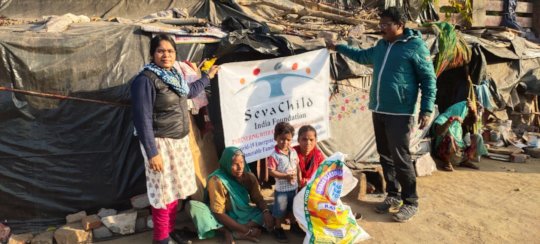 Through your ongoing support and our network of humanitarian organizations in India, an additional 780 families have received one-month rations since our last update and another 1,600 families will receive one-month rations this month.
We have also successfully expanded our food ratios program to communities hit hard by the pandemic in the Indian states of Tamil Nadu, Orissa, Jharkhand, and Madhya Pradesh.
With Covid-19 infection rates rising again throughout India, we are committed to reaching many more hungry families. We have a goal of recruiting 25 more monthly donors who give $20 a month or more by June 30th.
It only costs $20 a month to feed a hungry family of five. Think of the difference your $20 a month can make to a hungry Indian family who may not know where their next meal is coming from.
You can click on the orange GIVE NOW button below to make a one-time donation or to start your monthly donations at whatever amount you choose.
Sincerely,
Jeff Bibler
Development Director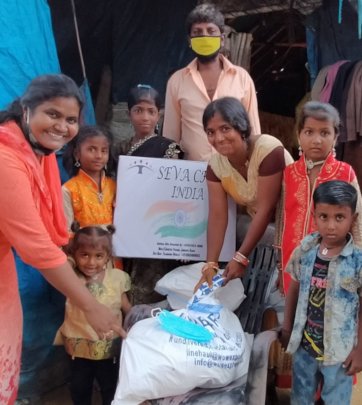 Dear Friends,

The COVID-19 pandemic is still very much a threat in India. While infection rates have come down this year, India's economy shrank more than any other major economy in 2020 -- by a crushing 10 percent. This left millions of poor families out of work and on the verge of starvation. They will continue to be at risk of hunger and malnutrition through 2021.

SevaChild thus continues to focus on providing meals and food rations to poor families in eight Indian states. One food ration bundle provides a month's worth of food to a family. These rations make all the difference to thousands of families who have no other options for feeding their loved ones.

We encourage you to donate to our emergency food rations program on GlobalGiving to help them eat and survive during these pandemic times. Please consider becoming a monthly donor as it will be months, perhaps many months, before they will be able to work without the threat of the virus. Please click here to give.

When the pandemic-related conditions are safer for our staff and volunteers, we will return to providing iron-rich micronutrients to young mothers and soon-to-be mothers in India.

We appreciate your donations, and your understanding during this challenging time in our world.

Sincerely,

Jeff Bibler

Development Director
WARNING: Javascript is currently disabled or is not available in your browser. GlobalGiving makes extensive use of Javascript and will not function properly with Javascript disabled.
Please enable Javascript
and refresh this page.