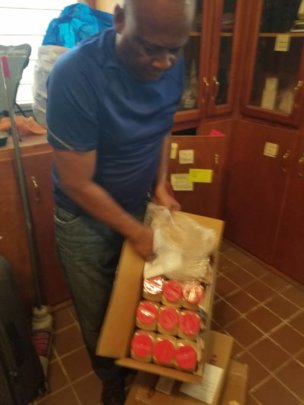 Dear Friends of the Haiti Goat Project,

First and foremost, please accept our sincerest thanks for all of your support of the Haiti Goat Project. Your donations make our project possible and we want you to know how very much your support is appreciated. Here's an update on the situation in Haiti and our project's progress...
The Covid-19 pandemic continues in Haiti and the country is in a health-related shutdown until July 20th. Based on information from Medecins Sans Frontieres, there are about 2,600 cases with about 50 deaths as of early June. However, this is likely an undercount. The policial situation in Haiti is also still tenuous. Unfortunately, gang activity continues to be a major challenge in the greater Port-au-Prince area. Therefore, our team on the ground in Gressier tries to consolidate necessary trips into Port-au-Prince to minimize the chance of danger.
Travel to and from Haiti is very limited. Commercial international passenger flights from the US have basically been suspended until at least the end of June. Fortunately, althougth passenger flights are limited, cargo flights are still being permitted so we can still keep our project moving forward.
We have set up with two partner organizations, Christianville Foundation and Missionary Flights International (MFI), for cargo to be flown from MFI headquarters in Florida to the Port-au-Prince airport. In addition, MFI assists with customs and also has a storage facility near the airport that can hold shipped-in supplies for subsequent pick up.
So far, we've been able to send about 350 lbs of supplies in two shipments, one in March and the other in May, for both the Goat Genetic Improvement program and the Farm-to-Fork program. This has been a tremendous help and we are grateful to be able to work with both Christianville and MFI to get this accomplished. We've been able to send veterinary supplies for our goat herd, supplies for improving our pastures, spices in bulk to Jacques, our chef, to restock for the upcoming fall school semester's Chili Kabrit production as well as kitchen equipment...including a new food processor to replace one that burned out…not surprisingly since food processors get heavy use making the volumes of Chili Kabrit that come out of Jacques' kitchen!
Some other good news....I recently heard from Charlie, a producer from the greater Gressier area, who purchased one of our young bucks (#1813) late last summer. Charlie texted saying, "The buck I purchased has done exceptionally well. I tend to give away my new females because I'm not set up with multiple pastures to separate generations." Not only has Charlie benefitted from our Goat Genetic Improvement program, but clearly his neighbors have as well. :)
Again thank you very much for your willingness to support this project. Please know that you are truly making a difference in the lives of many Haitians and their communities.

With warmest regards,

Char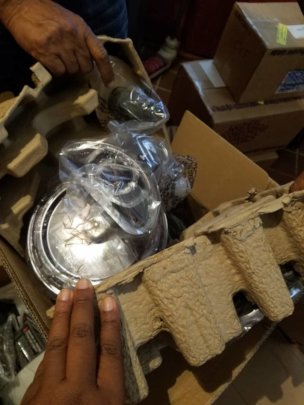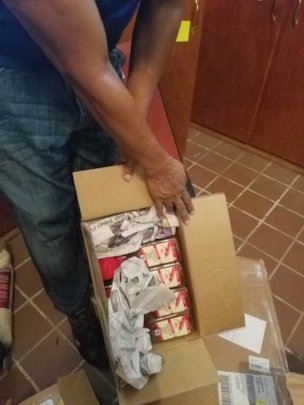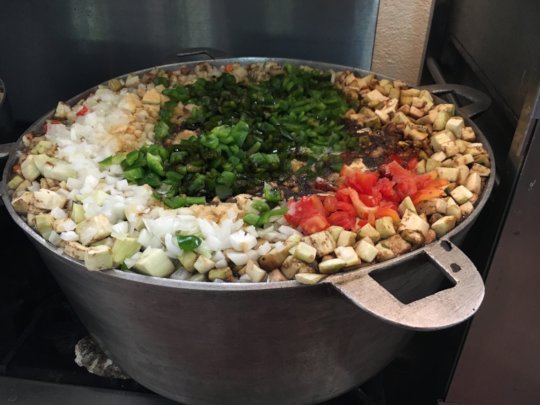 Links: