Tunes helps grow the next generation of musicians and music lovers and supports existing artists in various stages of their careers. The long-term benefits of music education include increased brain function, accelerated language development, higher IQs, improved test scores and is a particularly effective therapy for at-risk youth.
Public school funding is extremely limited, and music and arts programs are often the first areas eliminated when budget cuts are implemented. We believe having access to music and the arts is critical for brain development and fostering creativity and should be available to all children regardless of socio-economic status. Our unique model enlists the help of our nationally touring Tunes Ambassadors (current roster includes 20+ bands of different genres including Grammy Award-Winning Steep Canyon Rangers and The Infamous Stringdusters) and pairs them with Title 1 school music programs across the country. By working directly with the individual schools, Can'd Aid can provide exactly what is needed in terms of instruments, and our Tunes Ambassadors provide hands-on music workshops, live performances and the opportunity for children to engage one on one. Often, these assemblies are the first-time students have been exposed to live music and their reaction is magical. It's hard to tell who enjoys the experience more – the students or the bands!
To date the Tunes program has donated more than 2,000 instruments to schools across the country, hosted over 40 music workshops and provided small artists grants to dozens of nationally touring bands in various stages of their careers. The instrument donations and workshops have gone a long way to ensure that music remains at the forefront of a comprehensive and well-rounded curriculum.
Tunes – Community Art Mural
Capitalizing on the success of our Revolution of Joy series of murals throughout the Black Belt of Alabama and the Austin, TX mural project we implemented with high school students, we are scaling our community mural projects to other cities. By inviting an entire community to come together for a specific beautification art installation with celebrated visual artists leading the program, we are building community in a very tangible and hands-on effort. In Greensboro, Alabama we recently had nearly 100 volunteers ranging in age from 1 to 94 who picked up paintbrushes and rollers to help complete the 63-foot mural.
Working with a renowned visual artist, Can'd Aid will identify an appropriate location for a community mural and the artist will sketch the broad strokes in advance of the community participation.
The impact of public art on a community can be transformative. Community members take pride in the collaborative nature and community involvement of the event. The large murals make communities more attractive and encourage local business traffic and tourism.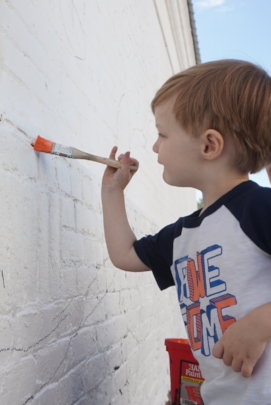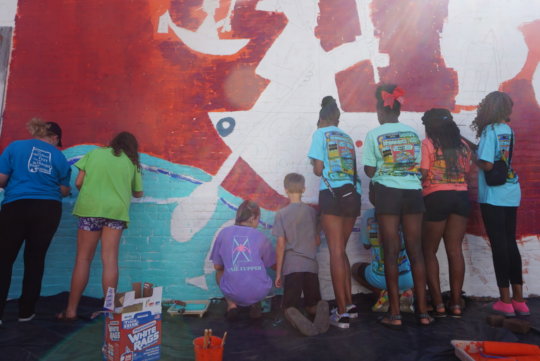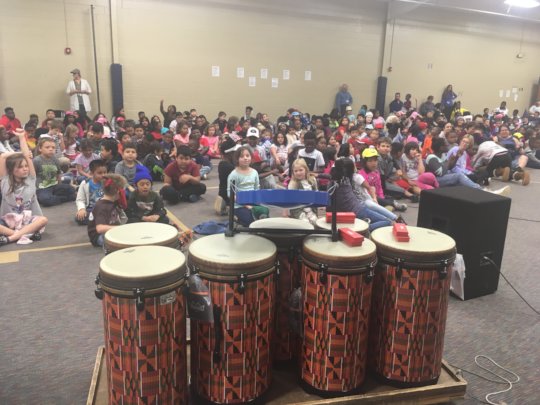 Links: