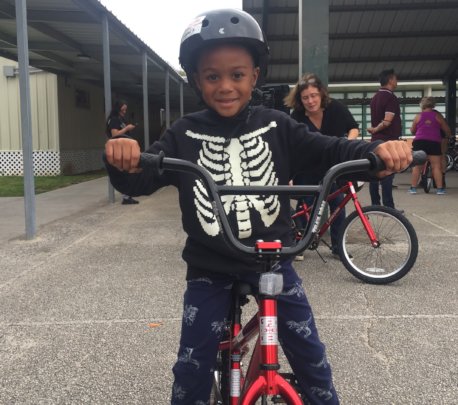 From the onset of COVID-19, we have focused on programming that is authentic to our mission, achievable given global restrictions, and impactful to those negatively affected by the pandemic. We've been busy providing canned drinking water to those in need through food banks and for residents of the Navajo Nation Over 250,000 cans of water have been distributed since March.
We also launched the People Powered Pen Pal Network which strives to connect isolated seniors with people from other generations through old-fashioned letter writing.
In an effort to adhere to social distancing guidelines, Can'd Aid just rolled out Do-Goodery at your Doorstep - an individualized pilot program that allows folks to assemble art kits or build bikes and skateboards in the safety of their own homes. The finished items will then be donated to local children in the foster care system. Individuals and small groups can gather on ZOOM and build bikes or skateboards together, allowing engagement and camaraderie in the age of COVID.
As states begin to open up, Can'd Aid is working to revamp its onsite programs to adhere to all local health and safety guidelines. These modified volunteer events (river cleanups, bike builds, etc.) will have staggered check-in times, workstations 8 ft. apart, face masks for all attendees and ongoing sanitation efforts. We will update donors and volunteers when we are able to resume programming in Texas.
About Can'd Aid
Founded in 2013, Can'd Aid (501 c 3, EIN, 46-3692906) spreads people powered do-goodery through Tunes, Treads & Trails, Towns and Love Yur Mama efforts nationwide. Our core programs develop healthy and whole humans capable and inspired to nurture a healthy and whole planet.
Treads & Trails fosters healthy and active lifestyles for underserved youth. Children average 7 hours of screen time a day and only 1 in 5 receive the daily recommended thirty minutes of active play. Those statistics are even worse in low-income and minority populations. Through our Treads and Trails program, Can'd Aid rallies volunteers and provides them with equipment, tools and instructions needed to build bikes and skateboards. When the builds are complete, the new wheels are presented in a surprise assembly to an entire grade at a Title 1 school. Professional athletes are part of the assembly, teaching the students about the importance of exercise, bike/skateboard safety and never giving up on their dreams. Riding bikes and/or skateboards at a young age has been linked to higher academic performance, fosters positive character and social traits, and increases adolescent responsibility. Socially, the program helps to bridge the gender gap between boys and girls and promotes social interaction between children and adolescents. To date, over 4,600 bikes and skateboards have been distributed to children across the country.
The TUNES Program provides access to music and the arts in overlooked communities. Over the past decade, 80% of public schools have experienced budget cuts with music and arts programs taking the biggest hit. Learning to play an instrument and exposure to music education improves children's mental health and overall academic performance. TUNES helps grow the next generation of musicians and music lovers and supports existing artists in various stages of their careers. Our unique model enlists the help of our nationally touring Tunes Ambassadors and pairs them with low-income school music programs across the country. By working directly with the individual schools, teachers identify a wish list of items and Can'd Aid purchases new instruments based on exactly what is needed. Tunes Ambassadors visit schools on tour: providing hands-on music workshops, live performances and the opportunity for children to engage one-on-one with professional musicians.
Tunes Ambassadors also help raise funds and awareness for our program and are eligible to receive emerging artist grants. These grants are intended to help musicians progress their careers – i.e. purchase in-ear monitor systems, release their first vinyl, extend their tour, etc. Our roster of Tunes Ambassadors is evolving, and each relationship is customized based on the needs and interests of the artists. To date, over 2,300 new instruments have been donated and 100 workshops have been conducted.
Love Yur Mama promotes environmental sustainability. Only 9% of plastic ever produced has been successfully recycled and plastics now make up 90% of all trash floating on the ocean surface. We host people powered events from coast to coast with the intention of educating people about ways to eliminate single-use plastics, the importance of recycling and impactful ways to protect mother earth. Through the program, more than 19 million aluminum cans have been recycled and 70 recycling programs have been launched across the US. Trail, beach, and river cleanups have removed thousands and pounds of trash from public lands as well as providing restoration and protection. Through our tree planting program, more than 9,000 trees have been added to our nation's outdoor spaces. In addition to all these efforts, we educate people along the way about how to lead more sustainable lives.
Towns addresses severe water shortages during times of crisis. When communities lack access to safe water, due to natural or manmade disasters, Can'd Aid steps in. Through working directly with local organizations and agencies, drinking water is prepared in aluminum cans and shipped where it is needed most in times of crisis. Unlike plastic bottles, cans are infinitely recyclable and impose minimal environmental impact on already devastated communities. To date, 1.9 million cans have been shipped to areas in need.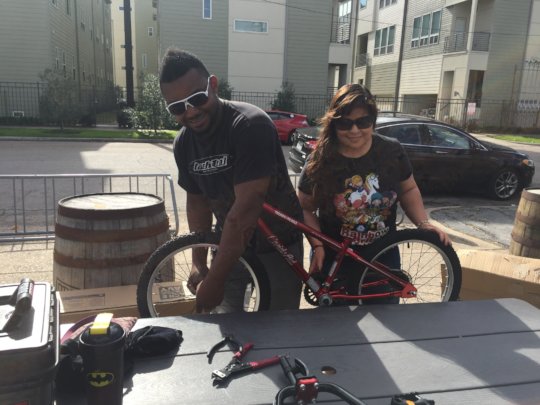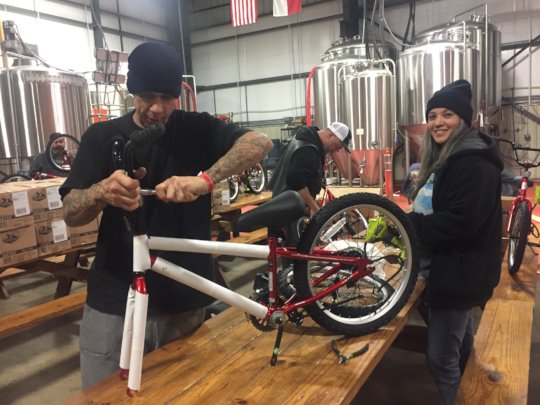 Links: