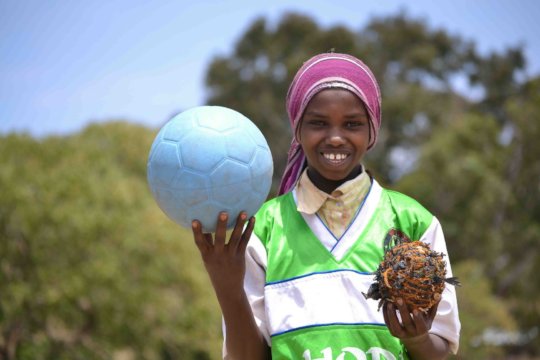 We will use courage to describe Kabale because on several occasions she has shown it is possible to overcome challenges even when all seemed impossible. Joining HODI for her was tough because she was a girl who is not supposed to be seen outside playing football due to cultural restrictions. Imagine she had not kicked a ball before joining HODI
Her own mother forced her out of the game but she insisted and defied culture to play football and through this football a once a very shy and timid girl has risen above many expectations to for her star to shine. Making not just her mom pround but the entire country Kenya
The first time was when she led her team with no coach and teacher to support her school to the HODI Championship and won the top position. The year was 2012 and the moment still shinning bright like the morning star. Many girls her age are shy and keep off leadership but through her courage she was able to lead the team. Even when they are a goal down she screamed her heart out and then followed with words that encouraged them and made them to belief in themselves to overcome their fears.
When she did her KCPE exams she passed and as a child of a single mother no resources to take her to high school. When she was asked to repeat her class she refused and came to HODI and shared her plight with the Director HODI Fatuma Abdulkadir and together with the entire HODI staff they all chipped in to see her join form 1. Again it takes a lot of courage for a girl her age to make her case and ensure she will not miss out in her education and today she is a leader, a captain and a candidate about to sit her forth form exams.
Her leadership has gone beyond her home, her school and even Marsabit County. Once a captain always a captain she led her team to the world cup 2018 Russia FIFA Foundation Festival 2018 in Moscow Russia. Here her team was named Simba as a symbol of courage winning 3 games, 2 draws and lost only 1. Made it to the front page of the Daily Nation on July 2nd 2018 in DN2 pullout Marsabit to Moscow.
The young leader with HODI Kabale Halake was nominated to join Michael Johnstone Young Leaders in 2016 and was selected as one of the best player during the Safaricom Chapa Ndimba Eastern Region. The only memory she has of it is a phone that she lost on her maiden flight to Moscow. Below her story and journey in pictures for the past 6 years (2012-2018)! Kabale is a HODI champion you too can be a champion! Take a moment to cheer Kabale and congratulate her for her courage. She epitomises important values that all girls must posses that of respect and taking care of all her team mates just like a family. In her own words; 'Football has made me who I am today; a confident girl who is ready to take up leadership'
Through football she her learnt to be resilient and believes she has a fantastic future ahead of her as a girl, a young leader above all as as a football player already looking forward to France Women World Cup 2019 as a Kenyan Player. Gratitude is all we have on behalf of the entire team you believed in HODI to make this dream a reality.
In the coming weeks we shall be documenting the return from moscow to Marsabit and we look forward to sharing the great journey with each of our supporters. Take a moment to share Kabale story of courage with your friends and family!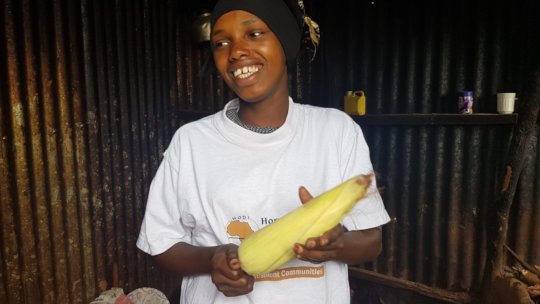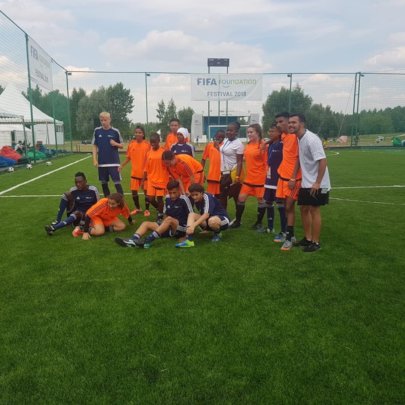 Links: