Kenya, like the rest of the world, has been affected by the Covid19 pandemic. The number of cases is rising sharply and we are definitely on the upward climb. Marsabit has 3 confirmed cases now, but overall Kenya now has 16,643 cases (July 22, 2020), an increase of 13,654 cases since June 9, 2020 when there were 2,989 cases. The President announced an end to the lockdown of 3 Counties including Nairobi on July 6, 2020, and allowed up to 100 worshippers to congregate for prayers in places like mosques and churches. The nighttime curfew will continue nationwide up to August 2020.
In addition to this, Marsabit has faced another challenge. 29 people have been killed and 28 injured (as per our own count) in shootings in Marsabit County between March 13 and July 7, 2020. A few people have been arrested. Combined with the current Coronavirus crisis, it is presenting more challenges to our work, especially our ability to make physical field visits to communities. The situation was tense but things are much calmer now, though people still take precautions.
The pandemic and the insecurity have affected the economic situation of most people and the poor are the most affected ones. With this project, we have been receiving support that has helped us reach one family for the past few months. The family has been able to receive a cash transfer of $10 (about 1000 shillings) every month that has enabled them to purchase food items for 7 family members. While this is not sufficient for them, it has helped provide the most basic food items for the household.
We hope that with more support, we will be able to support families like this one with more cash and be able to reach more people.
Links: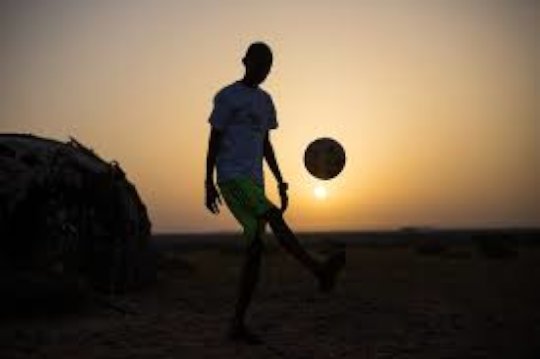 There was a build of the game and each team prepared separately. The biggest trophy is that of being the most peaceful team on and off the pitch. Here in Gar Qarsa Primary school one elder stood out for us all he formed his own team mixing both girls and boys as is required. He coached them even when he has never watched a game of football leave alone playing. Elder Galm is the old generation who cursed when he saw girls lifting their legs but after working with HODI for 6 years now he is a Gender Equality Champion.
What we needed was to create a connection between the head and the heart; he accepted the change but we shared data and the different cases studies of how football is transforming lives and livelihoods. Also sharing why men and women have to be on the same page, seat under the same tree where decisions are made with social – economic and cultural benefits. As men see the challenges faced by women in their lives and in their communities.
They know they have the ability to influence or change the status quo. Often, action starts on a small scale. Through the appointments they make, through their trust and respect for women and through the opportunities they make available or support. For Elder Galm it started with initiating the first ever mixed team through a collective effort and small little actions bringing to life an opportunity for girls and boys to be equal not just on the field but off the field too in real life. Elder Galm is a living legend and an example to be emulated as a champion of SDG Goal 5 through our shoot to score for gender equality.
Links: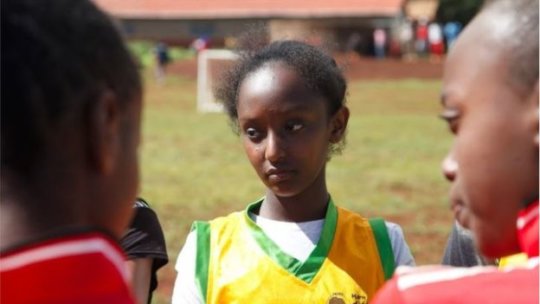 "I was so shy at first," she says, "but after some time football changed me. For several years parents did not support girls playing football but in the future, when I'm a mother, I want to support girls playing football."
Ms. Gufu, 14, is the deputy president at her school. She's been brought up by a single mother in a poor family where she is the only girl. She says that "football has changed her life." While Hodi's numbers are impressive, it's seeing our work at play in the lives of individual girls that really illustrates how innovative HODIs approach is transforming lives. The local approach is paying off this included the traditional elders and local imams. After consulting imams on how we could design a football strip modest enough for many of the Muslim girls who want to play, HODI now runs a girl's team in a madrassa, an Islamic school.
It is hard so we still don't believe that we are alive to see that happen. While both FGM and child marriages are illegal in Kenya, local cultures are strong and traditions persist. Our organisation HODI has had to work hard both to argue against these cultures and to work with them. Without all your support it would not have been possible. It would have just remained as a pipe dream. Her approach, called Breaking the Silence, has led to 1,645 girls from 152 villages in the Marsabit region of Kenya playing football over the last 10 years.
Empowering the children to stand up for themselves, by making them more confident and capable on the football pitch, has been a big part of our mission, especially in an area where traditional family and tribal structures mean that children and women often don't have a voice. But despite the challenges Ms Gufu and many more girls like her are making it to the play ground making the numbers to rise from initial 12 to 1,645 girls. We shall be giving un update of the young girl as she rises to be a star in future.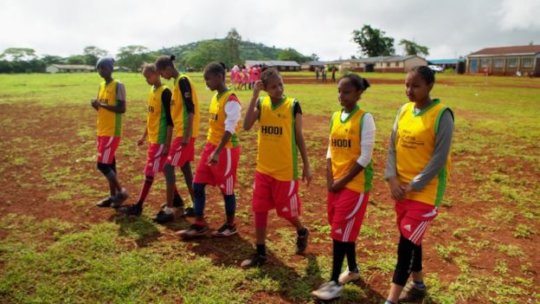 Links:
WARNING: Javascript is currently disabled or is not available in your browser. GlobalGiving makes extensive use of Javascript and will not function properly with Javascript disabled.
Please enable Javascript
and refresh this page.