Fatuma Abdulkadir Adan of the Horn of Africa Development Initiative (HODI) wins the 2011 Stuttgart Peace Award for her work in conflict resolution.


In conflict-torn Marsabit, North Kenya hundreds of lives have been claimed the past few years. Politicians in the distant capital of Nairobi take no notice of this conflict. This propelled Fatuma Abdulkadir Adan (33) to take matters into her own hands by founding an NGO called Horn of Africa Development Initiative (HODI). Since 2003, HODI works with youth and women as major stakeholders in ending the violence in Marsabit.

The Stuttgart Peace Award is being granted for one of HODI's programmes, which uses sport to attain social cohesion. Football games bring together youth (both female and male) and encourages them to interact peacefully - also off the field. "Shoot to score, not to kill", thus HODI's motto in this programme, reflects its aim.

The award comes with a 5000 Euro prize and will be presented in Stuttgart on 17 November, 2011. This is the second award for HODI, having won the Hope through Education Award in February 2011.
It has been a great year for HODI and the for HODI teams. This year three child mothers are back to school and the mother of one of the girls who benefited from the scheme was in tears as she received the news!
"To me the life of my girl had come to an end with marriage, when you asked her to go back to school, the big question for me was how and who will pay her fees? But today I know with this support she has a second chance and without your support she will be a child nursing another child with nothing to live on."
After being rescued and returning home she joined the team again was training with the other girls and so much has changed in her, she is more courageous and no longer ashamed of being a child mother. The HODI girl's team gave her the motivation and now she is an inspiration and an example to other young mothers her age.
HODI boys and girls teams trained for 5 weeks and at the end of the training the boys represented HODI in an international tournament in Moshi Tanzania. While two of the girls from the girls team traveled to Germany as part of a soccer exchange program.
The process of purchasing the parcel of land has begun but has not been finalized yet. The process of has begun of giving child mothers a second chance to go back to school and in the wider community there is a greater need to reduce the high dropout rates among the girl's. It is one thing to help them go back to school and we need your support to retain them and ensure completion.
We are grateful for your continued support as your support is making us to reach to the most vulnerable members of the community and give a second chance to child mother's!
Links: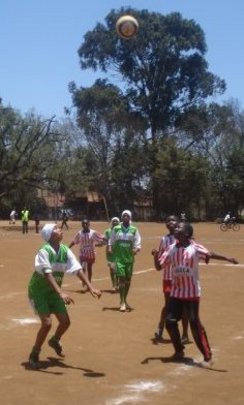 Dear Donor's,
Receive Greetings from HODI. As an organisation based in the most rural and remote area of Kenya it all seemed impossible when we begun to raise funds online but with your help and donations we have managed to raise $4,143. We want to take this opportunity to thank all our donors who made not only our dream but those of the 1,000 children we are hoping to reach together. The entire family of HODI and the community is very grateful to have received your donations. On their behalf we want to say THANK YOU!
This is how the funds will be utilised:
1) 25 Balls purchased at $10 each = 250
2) Two teams (Girls under 14 and Boys under 14) training for 5 weeks at $ 50 = 250
3) Free 3 child mothers from forced marriage and return to school at $ 300 each = 900
4) Support to 2 drop out girl for a term in school at $ 100 = 200
5) Help purchase 1/2 acre land for HODI Peace Center = 2,200
All the five girls receiving support are soccer players in the HODI team and were forcefully kidnapped for marriage between the age of 12 - 14 years. Through your donation 5 of them are back in school and it is our hope we will be able to help them through the years to complete their education. It happened to two of their mothers but through you support we have broken the cycle.
Thank you again for taking your time to read through our report! Tell us what you think and how best we can work together to save more girls and reach more child warriors!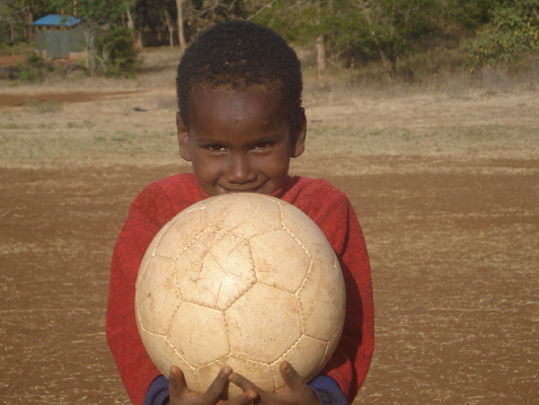 Links:
WARNING: Javascript is currently disabled or is not available in your browser. GlobalGiving makes extensive use of Javascript and will not function properly with Javascript disabled.
Please enable Javascript
and refresh this page.