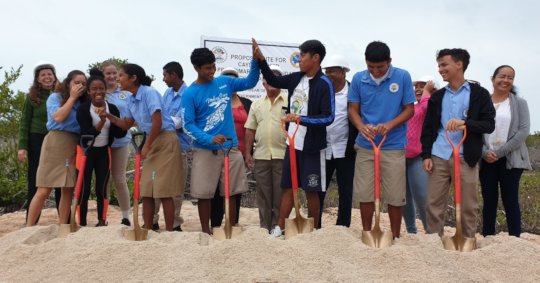 Strong Start
The 2019-2020 school year started off strong. Enrollment increased 23%. The government broke ground, in partnership with Ocean Academy, to build a new high school campus to house the growing student population. Ocean Academy students won third place in the national Raspberri Pi Innovation in Technology competition, for the second time in a row.
Just about the time we were welcoming the island's primary school students to visit their future high-school campus, and the seniors could feel the rush of their long-awaited graduation ahead, COVID-19 hit us all.
Belize's Tourism-Based Economy Crashed, Along with 45% School Funding
Airlines stopped. Borders closed. Tourism came to a hault. Belize's economy was hit particularly hard: "Standard & Poor's estimates that Belize will be the third country most affected among tourism - dependent economies in the world." (IDB, p.8)
Virtually every family faced unemployment. Government funding turned to putting food on tables, and secondary school funding was cut . . . by 19% at Ocean Academy. Our Social Enterprises (school businesses), Bike with Purpose and Kayak with Purpose, which contributed 11% of the the school's funding, closed completely. Families could no longer contribute any school fees (no school is free in Belize) which had been 15% of the budget.
Your Support Allowed the Teaching and Learning to Continue
With generous support from donors like you, we made it through! We raised enough money, through this project and others, to fund the school fees for all students and to cover the school's bills from March through June. This is a relief for families, teachers and the institution.
You enabled Ocean Academy to remain the "OA Family" for our students, many of whom face challenges off campus and find refuge during the school day. In March, our physical campus closed due to quarentine measures, but our "OA Family" continued. We checked out devices from campus, transitioned to online learning from home, and established a Mentor Team to stay in close, regular contact with students.
Our online learning balances two academic subjects per day with wellness through Physical Education, Yoga, Social-Emotional Learning, Homeroom Activities, and Virtual fun days. We are helping to keep hope alive among an island, once thriving with tourism, now surviving on soup kitchens during our six-month high season.
What's Ahead?
Our immediate needs are to raise $3,500 to cover all graduates' outstanding and final fees, $6,250 to order PE t-shirts, shorts, badges, and handbooks to be ready for the incoming students, $5,000 to begin building additional handwashing stations throughout campus in preparation for reopening, and $18,750 to order devices for 50 new students who are expected to be learning from home starting in August.
As we continue to deal with the global effects of the Covid-19 virus, we are not certain of what the future holds for Belize and for Caye Caulker in particular. We are certain that with the support of people like you, the students of Caye Caulker will continue to learn, innovate, and lead their community through the effects of this situation and back to properity.
Footnote: IDB, "The impact of COVID-19 on the economies of the region (Central America)", https://publications.iadb.org/publications/spanish/document/El_impacto_del_COVID-19_en_las_econom%C3%ADas_de_la_regi%C3%B3n_Centroam%C3%A9rica.pdf, p.8.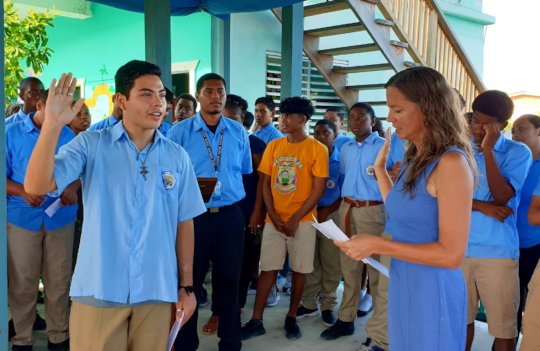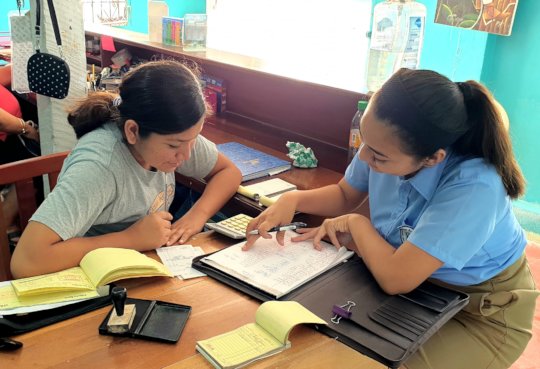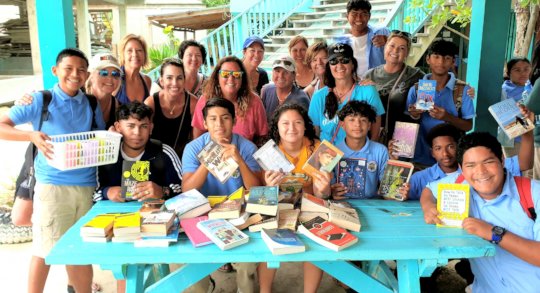 Links: