Dear all,
It is with great enthusiasm that we share with you some of the exciting new updates in La Maraña's community participatory recovery model, Imaginación Post-María. As mentioned in our GlobalGiving project, these funds are being channeled directly to bringing the Imaginación Post-María model to life in three communities across Puerto Rico. This year, neighbors in each community have been using participatory design and planning skills in order to collaboratively design a community-driven master plan and implement a commonly elected social impact project in their community through the offering of a 50-75k grant and capacity-building collaboration with La Maraña. Additionally, this year we have wrapped up two full house reconstructions that were part of our initial hurricane relief efforts (see videos below!)
Here is a quick highlight to what has been achieved in each community in the past few months:
San Antón and Saint Just, Carolina
We successfully inaugurated Iris' home! Having been supported by the GlobalGiving crowdfunding community, we were finally able to construct Iris' home after it was destroyed by hurricanes Irma and María. Check out the video of her journey back home!
As part of community organizing and planning efforts, the black and woman-led San Antón and Saint Just community in Carolina has taken on the exciting task of transforming their abandoned school into a community hub that offers alternative schooling, small-business development and sustainable agriculture. Through Imaginación Post-María, La Maraña will offer the community a 50-75k grant to catapult the social impact project they elected: the creation of a public space and fruit forest in the green areas that surround the abandoned school, coupled by avante-garde artistic programming and culinary and holistic health spaces. We are currently active in the participatory design phase of this social impact project and hope to soon launch full implementation.
La Vuelta del Dos, Los Guaretos and Los Padillas, Comerío
As part of hurricane relief efforts, we achieved the full construction of Luis's home in Comerío! Like all of La Maraña's participatory design projects, the community was embedded in every step of the process - from design imagination workshops to community construction workers leading the building efforts. Check out this beautiful video of the full home reconstruction process!
Having been left in the dark for over 9 months after the passing of hurricanes Irma and María, the youth-led leadership of La Vuelta del Dos, Los Guaretos and Los Padillas have focused their recovery efforts on the creation, advocacy and execution of a solar energy social impact project for their community. The design process integrated community feedback at every turn and today this community will use a diversity of solar energy equipment (including a microgrid!) to illuminate all public and pedestrian spaces in their community. In late October, we were proud to sign our grant agreement and offer the community the first allotment of their 50k grant for their solar energy initiative!
Mariana and Jagüeyes, Humacao
Due to the dire need to find local-based solutions to disaster recovery, the Mariana and Jagüeyes community in Humacao is mapping, designing and executing a Community-Driven Water Plan based on their most abundant resource: natural water springs. Together with La Maraña's team, the community has designed a network of water hubs and wells that stretch across the neighborhood. La Maraña will soon be handing in a 50k grant to bring this design to life!
Finally, in addition to these great strides in Imaginación Post-María's implementation, we wanted to share a wonderful victory in our organization. La Maraña's women co-leadership, Alexandra Llegus and Sofía Unanue, have been awarded the Open Society Foundation's New Executives Fellowship, now becoming part of a 60+ cohort of international leaders hoping to harness their leadership skills in order to spur their organization's growth.
It is such an honor to continue receiving your support and have you accompany us on this just recovery journey.
With so much love,
La Maraña's Team
Links: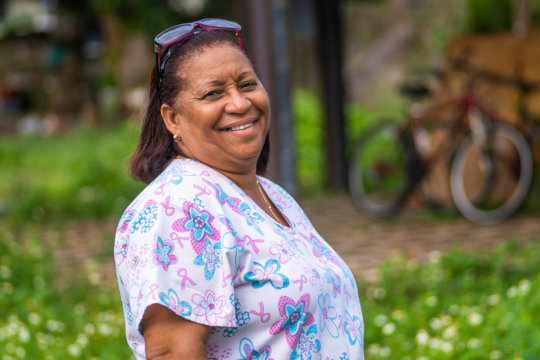 Greetings,
We reached our goal! We want to thank you for donating to the "Bringing Iris' Back Home" campaign. Thanks to your contribution we managed to surpass our goal of $5,000 to rebuild Iris' home. Your empathy for social justice and your bold decision to contribute is helping us pave a path for the just recovery of our communities. Thank you for contributing to one of the thousands of families urgently in need and unattended after Hurricane Maria.
Your donation allowed us to buy the materials that were needed to continue the construction of the house. The roof was installed and the sanitary and electricity pipes are ready. Currently the workers are lifting the internal divisions in cement blocks for the separation of rooms, a living room, bathroom and laundry. Little by little the house is taking the form of the design envisioned by the neighbors of the community!
Thank you for being a part of our team of collaborators who are making this project a reality in the community of Saint Just and San Antón in Carolina. It is through the generosity of people like you that we can rebuild Puerto Rico from the ideas and dreams of our communities.
Very soon Iris will be able to return to her new home with her family. We are extremely grateful! Many thanks!
All the best, forever,
La Maraña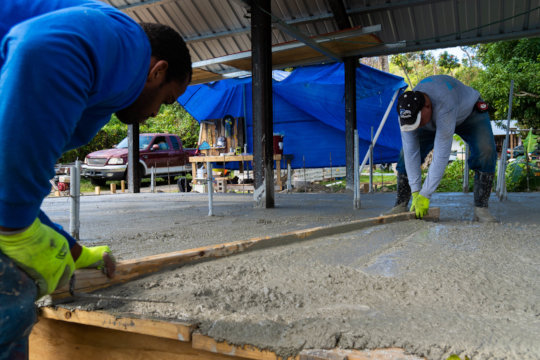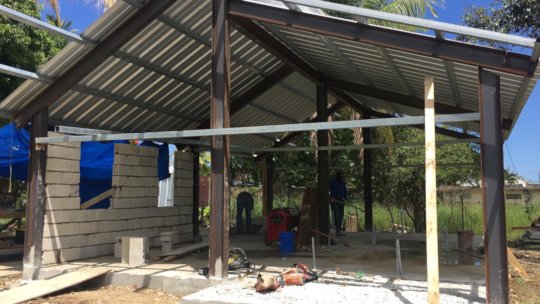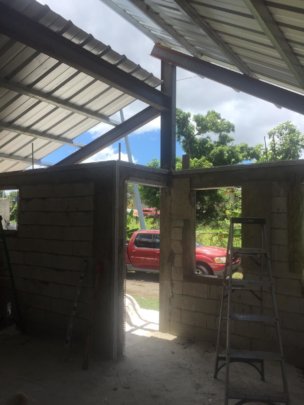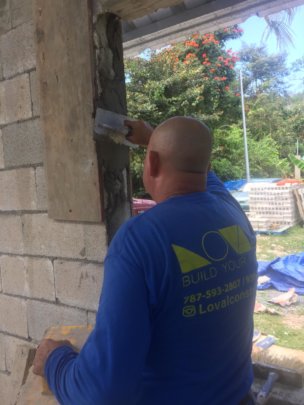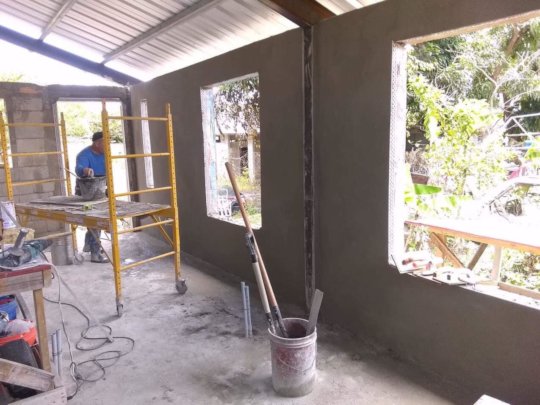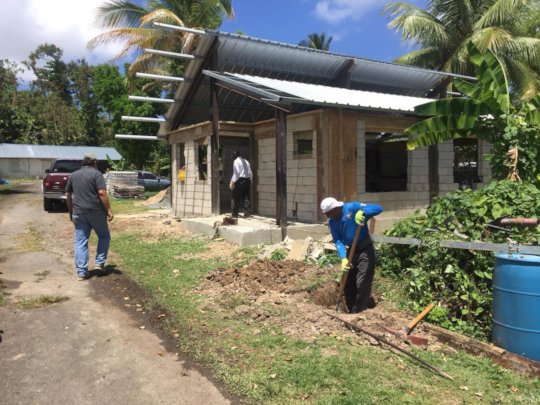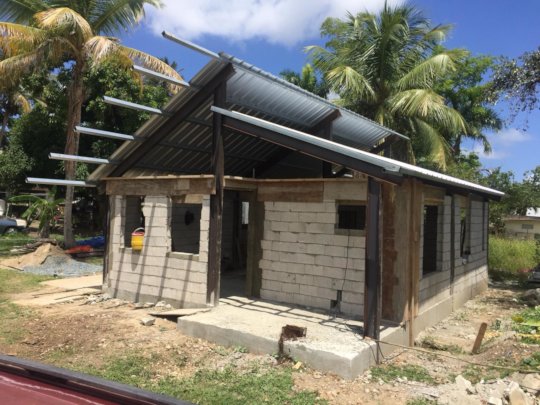 Links:
WARNING: Javascript is currently disabled or is not available in your browser. GlobalGiving makes extensive use of Javascript and will not function properly with Javascript disabled.
Please enable Javascript
and refresh this page.