Dear Donors,
Akhuwat USA continues to work tirelessly towards its mission of a poverty-free world by enabling those less-privileged through sustainable means of revenue generation that could not only provide for their well-being but for their families.
Through this project of Akhuwat USA and with your relentless support, more than 1673 interest-free loans have been disbursed so far to those less fortunate in Pakistan. We take pride in doing our part towards a prosperous society that includes people from all walks of lives and genders. Through this project, Akhuwat USA has prioritized its focus on empowering the financially fragile women to enable them with the means that earns them a sustainable stream of income.
To name one, Shabana, 38 years old divorced women from Sialkot was going through a rough phase of life after her divorce. A mother of 2, Taimoor (12) and Nimrah (8) was left without any means of income since her divorce. She had taken refuge in her brother's home where she was being consistently picked upon by her brother and her wife for being a financial burden on them. Having previously worked in a sports factory before her marriage, Shabana approached Akhuwat for an interest-free loan of $300 to start her own small scale business of tennis ball manufacturing. Two months forward, Shabana is doing well in her new business venture. She has not only been able to pay for her kids' education but is also contributing a good amount towards her brother's household income. With her business looking promising, Shabana is hopeful that not only will she be able to pay back her loan amount earlier than the agreed timeframe but will also be able to move out of her brothers' house and rent a separate house to live with her kids in a life of dignity. Her son Taimoor aspire to become an airforce pilot while Nimrah wishes to become a doctor. Akhuwat USA, on behalf of their avid supporters, wishes Shabana and her children a very happy and prosperous future.
Beneficiaries of Akhuwats' entrepreneurship based interest-free microloan like Shabanas' dream of financial independence would have remained an uphill battle had it been not for enthusiast donors like you. Since 18 years of our work in Pakistan and changing one life at a time, Akhuwat USA is proud to have transformed the lives of more than 3 million people in Pakistan. Although we take pride in our achievements, there are still millions who await our help in lifting them from a life of financial exclusion to a life of well-being. Your kind donation as little as it may be can be a beacon of hope to those less fortunate.
Donate generously!
Kind Regards
Azhar Hameed
Volunteer President
Akhuwat USA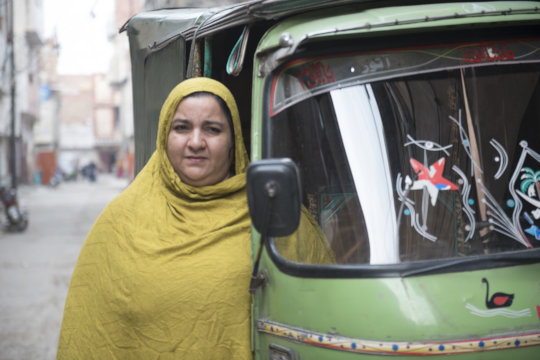 Dear Donors,
Akhuwat USA has taken several initiatives to create awareness among our donor community about the importance of eradicating poverty by providing poor the financial means that generates a continuous stream of revenue generation for them.
With your unwavering support, Akhuwat USA has so far disbursed entrepreneurship interest-free microloans to 937 borrowers across Pakistan from the funds raised through our GlobalGiving partner. Our borrowers come from all religions in Pakistan and belong to both genders. Extra efforts are being undertaken to enable more women to become entrepreneurs and help them become financially independent.
To name a few, Anila and Rubina approached Akhuwat for an interest-free loan that would enable them to make a living for themselves and their families. Anila, a divorced woman and a mother of a 19-year-old boy from Walton, Lahore was struggling to make her ends meet after her father who was the sole bread runner of the family died from a heart attack this February. After due diligence, She was handed a loan of $350 (PKR 50,000) from which she bought a second-hand rickshaw (tuk-tuk). Her son Arshad who is a high school student drives the tuk-tuk in the afternoon until midnight. Anila and Arshad together are now making an average of PKR 2000 per day.
Rubina, a widowed mother of a 16-year-old girl from Azizabad, Karachi approached Akhuwat for an interest-free loan. She had planned to start an embroidery business after she was recently let go from her job at garments manufacturing factory. Rubina was handed a loan of $200 (PKR 22000) to enable her to start her own business from which bought raw materials and equipment. From the past one month after securing an interest-free loan from Akhuwat, Rubina is earning between PKR 1500-3000 per article she makes. Her daughter Anum helps her mother after school time and plans to help her mother expand her mother's new business.
Anila and Rubina lives would not have turned around if it were not for the relentless support to Akhuwat's mission of poverty alleviation from donors like you. However, there is still much needed to be done for those 42 million less fortunate people in Pakistan living in extreme poverty who are waiting for assistance. Your kind donation of any size can start an infinite wave of hope among those less privilege.
Donate generously!
Kind Regards
Azhar Hameed
Volunteer President
Akhuwat USA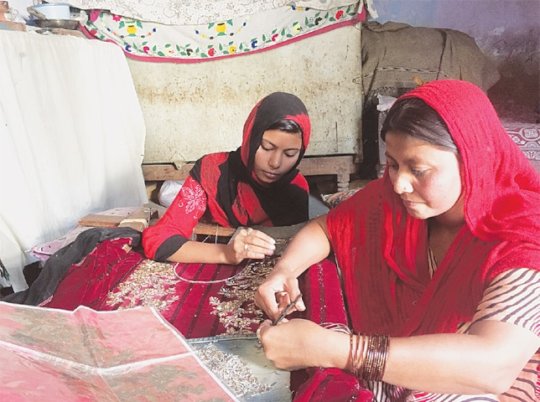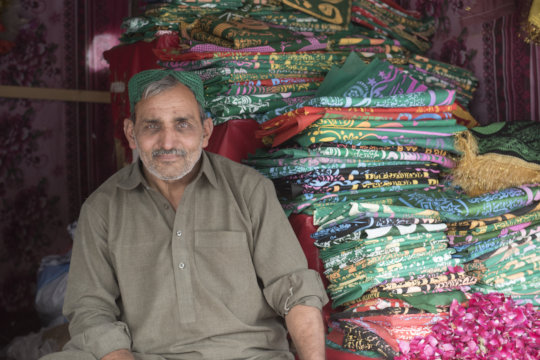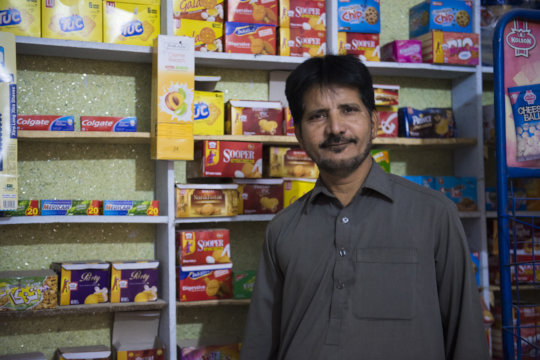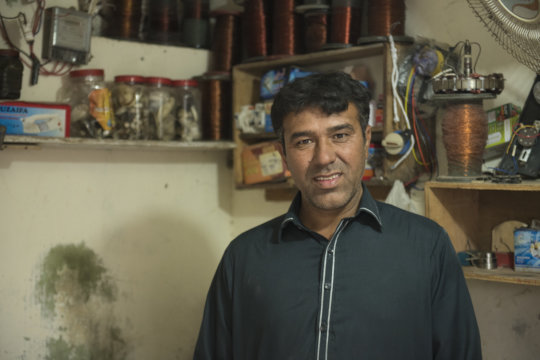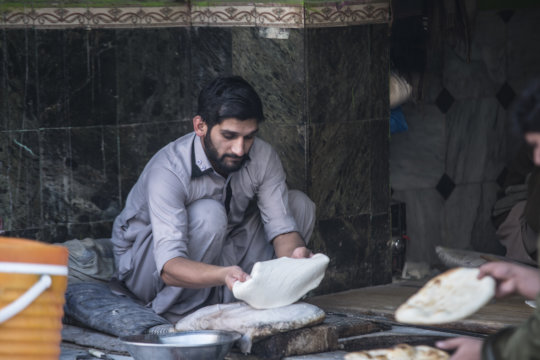 WARNING: Javascript is currently disabled or is not available in your browser. GlobalGiving makes extensive use of Javascript and will not function properly with Javascript disabled.
Please enable Javascript
and refresh this page.