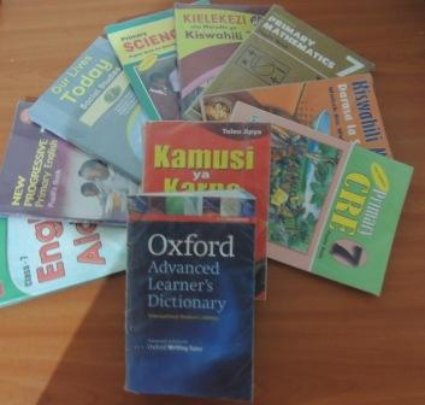 Dear friends and fellow partners,
it's almost the middle of February 2016, and we are yet to wish you great year ahead. My apologies for coming in this late...Happy New Year!
They say better late than never.
Allow me to ride on this theme even as we share a few insights, hopes and progress we are making as a team.
In November 2015, together we helped 15 children complete their primary school. Their average age 17 years. They were on average three years late, but they made it.
Because of you and with your partnership over the years, these children would have dropped out of school. Because of your generosity, they came through
In January 2016, 102 children received Vitamin A supplements after being reviewed. None was malnourished, thanks to the 2015 School Feeding Program. In 2016 we do not have any committments to support the School Feeding Program as was the case in 2015.
Also In January 2016, we got back the results and letters to join Form One. 100% of the students received calling letters to enter High/Secondary School/. We are yet unsure how many will take up the places.
Impact (100% got the opportunity to transition into High School), they might have been late- but they got the chance because you belived that every child deserves every chance.
Knowing these and more encourgaed us this year to take in more children like Mata*. She had been in a public primary school. She attained 247/500 marks at the end of last years assessment test. At age 15, she did not want to repeat another year in primary school. Mata is an orphan but her resilient character caused her to come to Acres of Mercy and seek for a place. She had not even a shilling on her. We just had to take her in, to support her education dreams.
But we know, that she will complete school and with the right help transiion well and have a great future. It is for girls like Mata that we continue into the year knowing that every resource will work towards achieving this goal. Let us team up to provide the books, uniforms, teaching staff and techniques to improve chances of 20% girls 30% boys obtaining scholarships (1 former student at Acres of Mercy got two scholarship opportunities and had to choose one). My request to you is to consider doubling donation support, increasing recurrent giving and mobilize friends and family to join in this cause.
For example our current Textbook to Student Ratio is 1:12. Getting this to 1:2 would improve teaching and learning with 20% possible improvement in standadised test scores.
This is our 2016 challenge. Let's join forces, rise to meet the challenge.