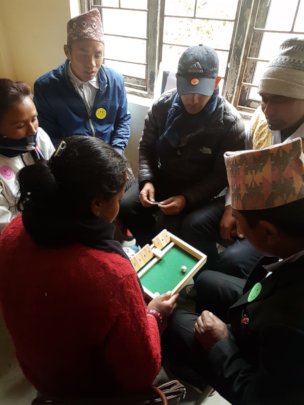 PHASE Nepal Education Team recently completed the refresher training for the 51 teachers from Kashigau and Keraunja of Gorkha. The teachers recalled on their previously learned skills and demonstrated with their colleagues. In addition, new ideas were also discussed and shared by the teachers in their model class sessions.
It's been four years since the project is working to support these teachers from 8 earthquake affected schools of Kashigaun and Keraunja, two remote villages of north Gorkha. In addition to capacity building, additional supports such as upgrading early childhood classes, installing science and computer labs, building toilets, setting up school gardens and providing the needful learning materials.
Progress in educational quality was seen over the years with high school in Keruanja ranking among top 5 in the whole district of Gorkha.
As an embedded programme more than 300 adolescent girls of the schools are mobilized in an empowerment programme. In which they were involved in them in leadership training, confidence buildings, awareness in menstrual and reproductive health, motivating them in school completion and having a career.
" We are grateful for your support in our school. We have come a long way since the earthquake and the school is running in fledged form. Thank you for supporting us after the disaster."
- School Principal, Manjushree Secondary School, Kashigaun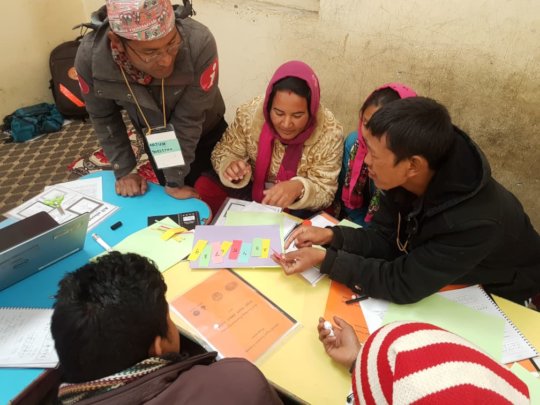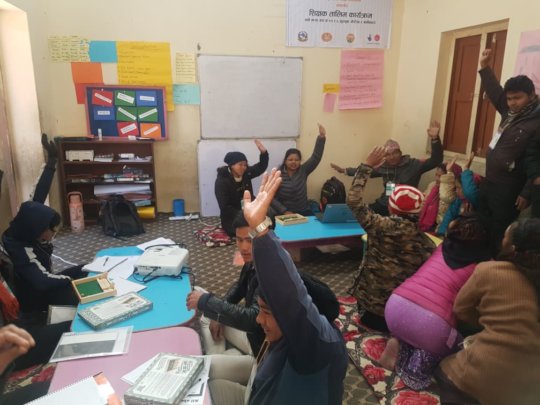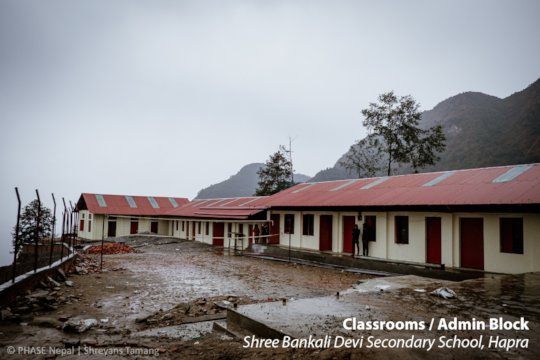 An update on completed and ongoing post-earthquake reconstruction projects in Hagam
PHASE Nepal has been running a number of relief, recovery and reconstruction projects in some of the most remote earthquake-affected areas of Sindhupalchok and Gorkha. In this report, we will cover a short update on the completed and ongoing reconstruction activities in Hagam village of Sindhupalchok.
Hagam village lies in the far northern terrain of Sindhupalchok district and was completely destroyed in the earthquake with no houses, schools or health post standing. Wish some immediate support in shelter and food materials. PHASE worked mainly in livelihood recovery via vegetable and poultry farming initiatives to more than 200 households and reconstruction of the public infrastructures such as schools and health facilities.
Talking about reconstruction, here is a list of ongoing and completed reconstruction projects in Hagam Village.
90% completion of the construction of 2 high school buildings (20 roomed structure each with office rooms and school toilets )
Completion of 1 health post building (Completed last year)
Completion of 1 outreach clinic (completed this year)
Completion of a house for an elderly single woman who did not receive any government support.
Including all these, there are 9 different community building and 1 personal house recently rebuilt by PHASE as an effort to rebuild some of the most isolated communities. PHASE will continue to support the neediest communities who are still left behind in the aftermath of the great earthquake 2015.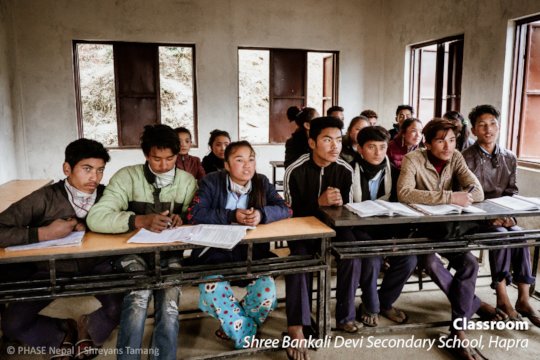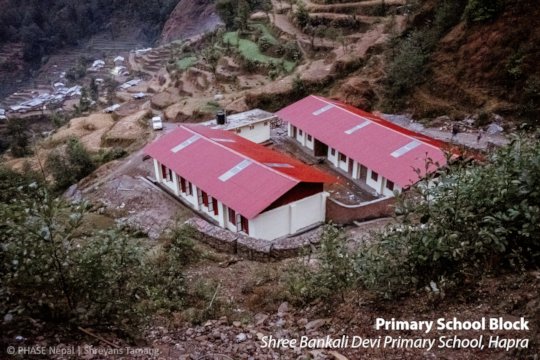 In the last 3 months, PHASE supported health services in 6 different remote locations in Mugu provided direct clinical support to 3506 patients visiting the health posts while also providing clinical health education to them.
This is only one aspect of the PHASE health project in Mugu. Along with the OPD services, PHASE staff also helped strengthen the maternal and child health with 28 ANC visits 22 institutional deliveries just in the last 3 months.
While strengthening the service, PHASE health workers also spend 3 days of their work in the door to door visits, community-level awareness activities, mothers group meeting working closely with Female Community Health Volunteers (FCHVs).
In the last 3 months, only a total of 5167 men and women have taken part in the several awareness events run in these remote villages.
" We are very grateful for the PHASE supported health service in our village. As a government health worker, I feel that the service is definitely strengthened with the project's support in medicine, staff and community awareness," shares Health Post, in charge, Dhaina Village Mugu
With the support from the individual and institutional donors, PHASE has already completed its 13 years of health service in some of the remotest villages in Nepal Himalaya.
WARNING: Javascript is currently disabled or is not available in your browser. GlobalGiving makes extensive use of Javascript and will not function properly with Javascript disabled.
Please enable Javascript
and refresh this page.