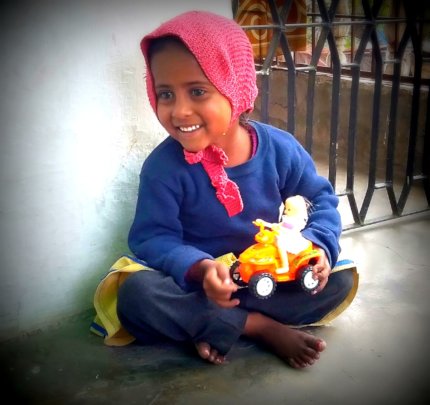 Hello Everybody!
I am Riya, Director of Rescue Junction
I want to thank you all so much for donating to our second toy appeal.
I wish you could have seen the pure joy and excitement on the children's faces when our teachers and staff distributed the toys and games, it was incredible. Any misgivings we had that toys were not as important as books for example were totally dismissed as the children became animated and happy beyond our imagination!
It is part of the process of helping them paticulary children who have come to us from difficult circumstances or child labour recapture an often lost childhood, let them be children!
We now have a new store of toys at Rescue Junction- a cuddly soft toy can work wonders in helping to comfort a traumatized child, and much more educational toys at our schools too.
These are children as the appeal mentioned who have never had a toy to play with in their lives, and may I thank you once again for your kindness and generosity in helping to spread some real joy to children, who in many cases have had precious little of it in their short lives.
Thank You
Riya
Links: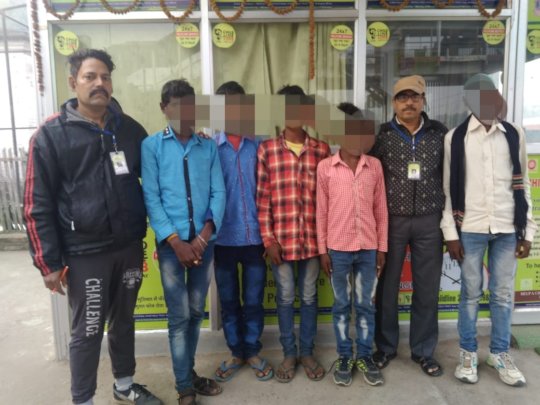 Hello Everyone…
This is Riya with another update from Rescue Junction
It has as always been a very busy time. As regular readers will know very sadly there is a big scandal here in Bihar in incidents of child abuse in other residential children's homes, ( not connected with People First) , and this is subject to a CBI (Central Bureau of Investigation) full enquiry which is ongoing.
As Rescue Junction is considered a safe place for child protection and care we have now much increased admissions, as other homes in the area have been completely closed down by the government.
We are as always working with the authorities and law enforcement agencies to tackle child abuse wherever it occurs and we thank you for your support for same.
As we look back over the past year, we have been able to help protect and care hundreds of children.
Our anti child begging campaign (which is still open on GlobalGiving) has not received the support of previous years and with our limited resources this has also limited our work in this regard but we are doing what we can. If you are able to help a link to the campaign appeal is included below in the links.
Our main report picture is of child labourers on platform number one at Gaya Junction . We have hidden the faces because legal action against the traffickers is ongoing.
May we wish you a Happy New year and hope that 2019 will be a great year for you.
Once again thank you all for your support,
Riya
Links: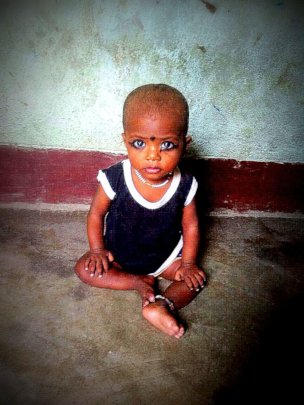 Hi this is Riya,
Winter has arrived and is set to get colder, we have nearly exhausted our supply of extra blankets and warm clothing and urgently need your help.
This is the temperature recorded at night in Gaya ..
Low
41 °F (Dec 28, 5:30 am)
That is 5C. it will get colder down to near freezing.
Without warm clothing or socks or shoes, or a warm blanket to wrap up in, thin and malnourished children can suffer tremendously and there is signifcant risk to life.
We give carefully to those most in need, both in the villages and here at Rescue Junction, not mass indiscriminate giveaways or photo ops , and we need your help urgently.
We have nearly exhausted our limited funds for this purpose but if anybody can give, we provide the blanket or warm clothing immediately as obviously the need is now.
We are very grateful for your kindness and compassion ,
Best Wishes,
Riya
Rescue Project Director
Links:
WARNING: Javascript is currently disabled or is not available in your browser. GlobalGiving makes extensive use of Javascript and will not function properly with Javascript disabled.
Please enable Javascript
and refresh this page.