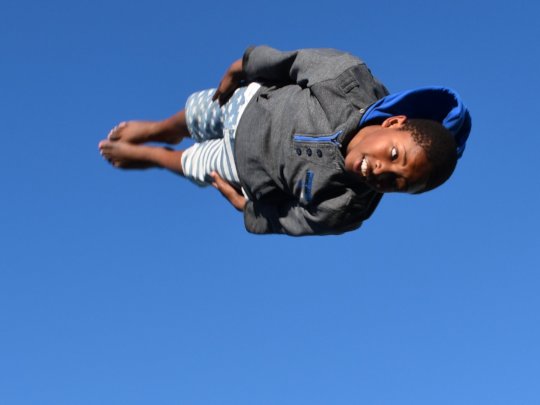 We enjoyed a number of highlights over recent months which ranged from the achievements of our members through to the acquisition of some key equipment, as well as the ongoing progress we are making with our Nemato Change a Life community centre.
Perhaps the outstanding achievement has been that of Siyabulela, our young champion trampolinist. At the age of 15 Siyabulela won the 2018 South African Junior Trampoline award. In addition, he earned the highest points of all participants, including seniors, on the double trampoline at the recent South African trials for entry to the Tokyo World Championships. Siyabulela's achievement was all the more remarkable given that he couldn't train on our own very dilapidated double mini trampoline. Nevertheless, Siyabulela will be representing South Africa at the Junior World Championships in Tokyo later this year. And, we are happy to report that with the financial assistance of Change a Life we have ordered a new, top level double-mini trampoline which we hope will arrive in time for Siyabulela to train ahead of his Tokyo challenge.
Owing to the range of activities we offer our members, and the lack of reliable public transport in our area, we face significant challenges in getting our members to their various events with our single mini-bus. Fortunately Change a Life has again come to our assistance with a second Toyota min-bus which will greatly improve our involvement in current and future activities.
Although not as prominent as our members' sporting achievements, the progress our members have been making in mathematics through our after-school classes is probably more satisfying and perhaps even more important. Our approach to turning the process of learning and understanding mathematical principles into an exciting experience through using tricks and games is so successful that some of our members are able to out-perform other learners up to four grades further ahead at school.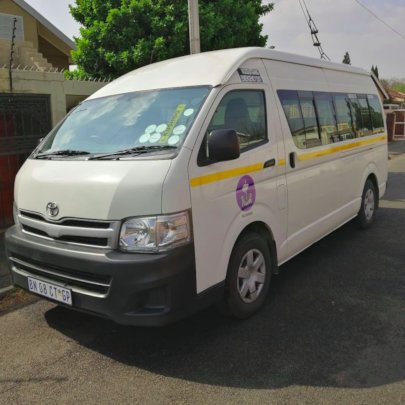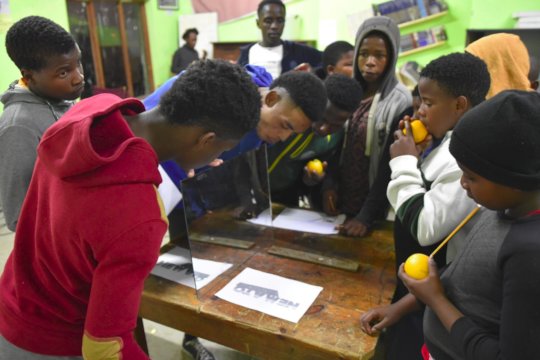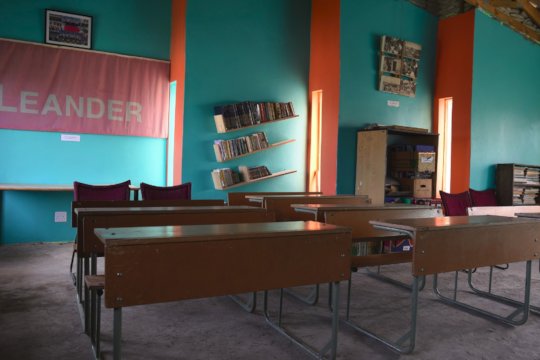 Links: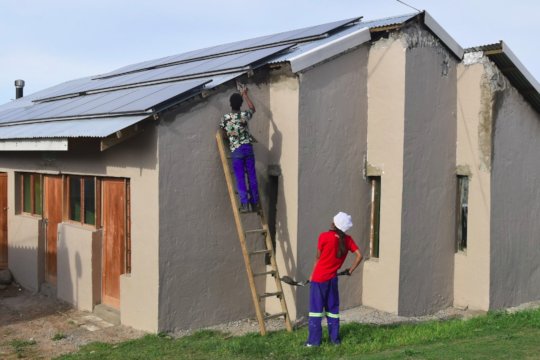 We are making good progress with our Nemato Change a Life centre. The inside walls have been painted as has our logo on an outside wall. We have also made and installed bookshelves. Plastering remains a work in progress however. We also received training on the maintenance of our waterless toilets. Following a spate of cable theft in the area we remained without internet for some time before upgrading to wireless internet and coming back on-line.
Owing to a lack of space we have donated our small skate boarding ramps to the community in Makhanda, a university town inland from where we are. We now have enough space to set up our large half pipe ramp in our yard. We also officially inaugurated our skateboarding club at a meeting where we accepted the constitution and elected the founding board members.
Our handball club has grown from strength to strength. One of our members has been selected for the African Games and three members for the African Junior Beach Handball Championships.
The extreme poverty in our townships combined with the poor prospects for upliftment render our youth vulnerable to drug abuse which is rife in the area. While our programmes offer our members a better chance of success in life than many less fortunate members of the community, we are nevertheless not immune from the lure of drugs. We are therefore very pleased that Narconon has started offering their drugs awareness programme to the Nemato Change a Life members.
After a long break while our internet connection was down, our Skype maths classes presented by university students in Germany have resumed. These classes are offer to our grade 11 and 12 school-goers. We also offer numeracy classes based on the Rhodes University (located in Makhanda) Numeracy Chair programme for our youngest members as well as our in-house developed maths programme for students up to grade 10.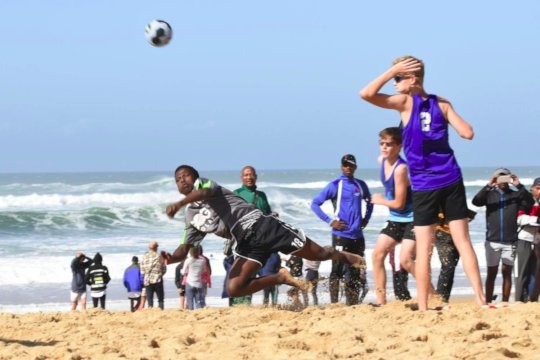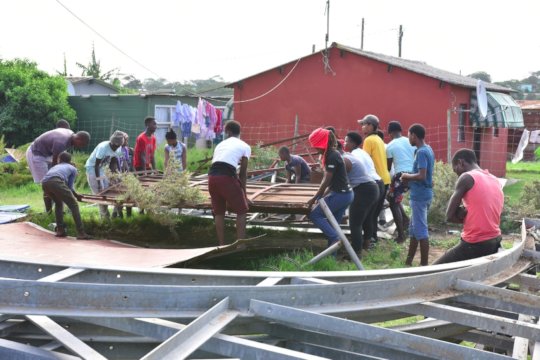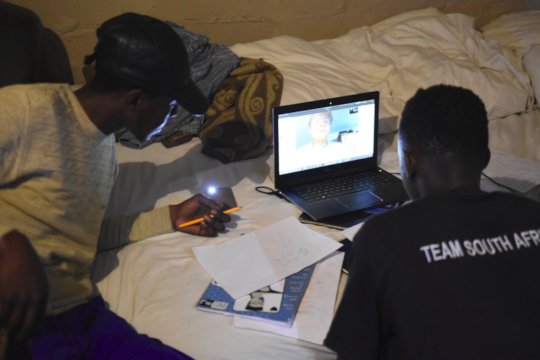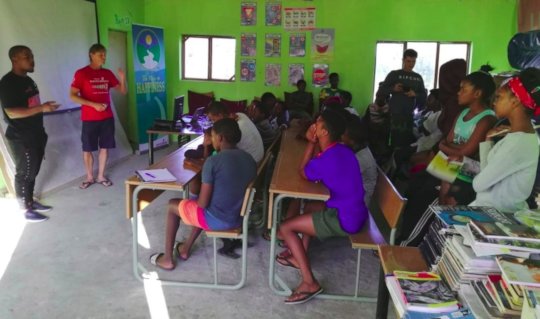 Links: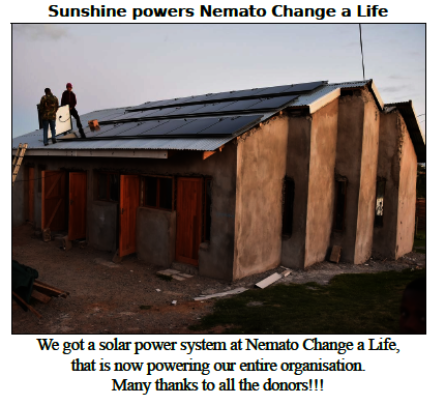 With paint and wall decorations we have brightened up our classrooms. The building however is still a work in process but is moving forward to completion. That we now run fully on solar power is very exciting: we are showing the future of sustainability.
Our new electronic keyboard is a big hit among the kids. It is amazing how many members have a talent for music.
In sport we contributed the largest group out of all the Eastern Cape Province fencing clubs selected for the South African National Championships to be held in Soweto.
We have entered Onke for the next World Cup gymnastic competition in Europe in April 2019. With this initiative we have added South Africa to Egypt and Algeria as African countries competing at the World Cup competitions, which is a qualifier for the Olympics.
Sadly, the number of girls in our full programme had over the years dropped to zero. Lunga has taken up the tough challenge to recruit girls. However, it is not easy to convince girls to join a boys-only club but there is hope as we see girls jumping on the trampoline and some are joining our math classes.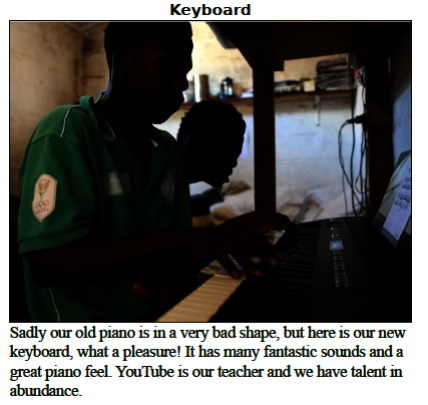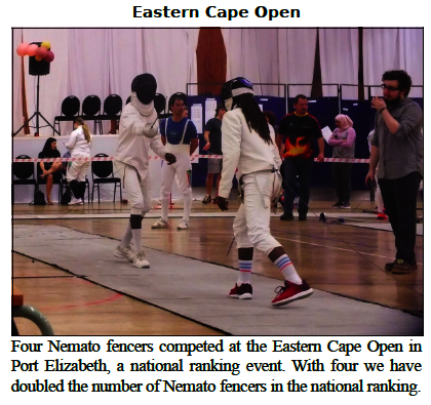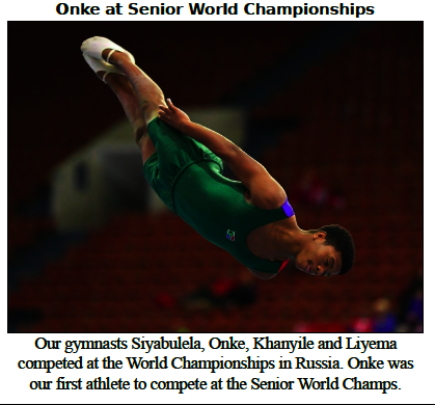 WARNING: Javascript is currently disabled or is not available in your browser. GlobalGiving makes extensive use of Javascript and will not function properly with Javascript disabled.
Please enable Javascript
and refresh this page.