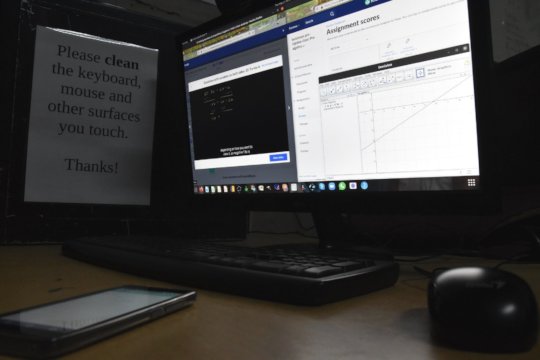 The introduction of stringent lock-down measures in South Africa at the end of March 2020 owing to the Covid 19 pandemic has curtailed virtually all of our activities over the past three months. No sporting activities have been permitted until recently, and throughout April everyone was confined to their places of residence.
As the lock-down measures have slowly been relaxed, we have to some extent been able to gradually redirect our energies in other directions. For example we implemented on-line maths classes for selected members although access to sufficient air time has been a challenge. Recently however the mobile phone network supplier Vodacom gave us a special data discount as a non prifit organisation for education. We also attended to some outstanding maintenance of our building.
The municipality had given us special permits to leave our residences and use our two vehicles to participate in a food parcel distribution initiative. To date we have delivered some 5 000 food parcels to those families in our community whose ability to earn a living have been most adversely affected by the lock-down.
Although we have studiously observed the lock-down measures, one of our members contracted the Covid 19 virus. Nevertheless we are happy to report that she is on the road to recovery. Now that participation in non-contact sports is allowed once more, we are able to resume our rowing programme. Although we have also re-commenced with our out-door gymnastics programme, we are still looking for a suitable indoor venue.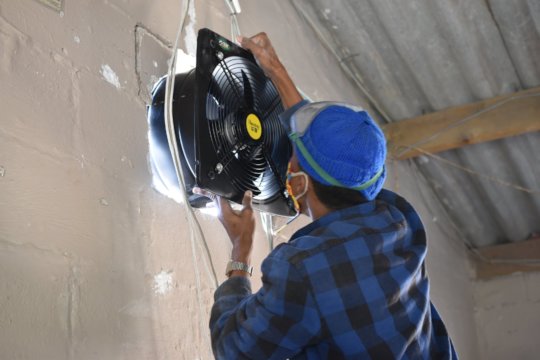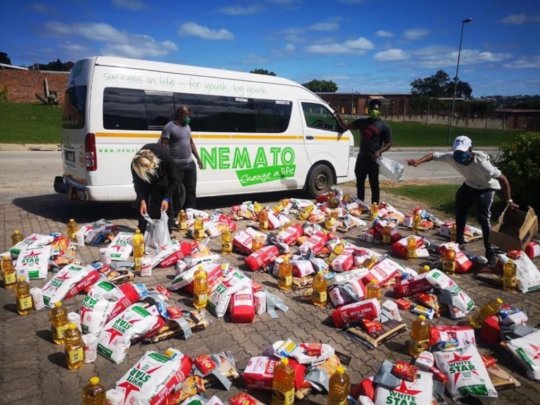 Links: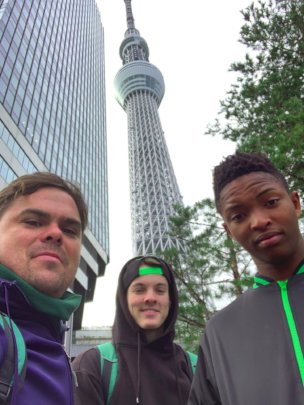 Our new trampoline arrived in January and is making a big difference to our gymnasts. After participating in the World Championships in Tokyo as reported previously, Siyabulela and his coach Lee were invited back to Japan to a two-week training camp. Lack of exposure to international competition is a major disadvantage for South Africans owing to our relatively remote location, so this camp was a rare opportunity to gain experience and learn from the top gymnastic coaches and athletes.
On the academic front, Buhle has been accepted by the University of Johannesburg for an honours degree in Communications Theory. For us at Change a Life Nemato it is the ultimate reward when our members, who invariably come from the poorest backgrounds, go on to achieve at graduate and post-graduate levels, or to attain national and international representation at sport. Providing them with the opportunity to achieve what ever their potential allows them to, is after all what Change a Life Nemato is all about.
We have introduced the Tanks application developed by Nelson Mandela University in Port Elizabeth as an aid to teach our members how to code. This application teaches all the basics of coding such as "if" statements and loops without the need for computers.
We saw an opportunity to improve the skills levels of our local pre-school teachers when spaces opened for a free, year-long course in Early Childhood Development (ECD) in a neighbouring town. We assisted in enrolling five teachers for whom we are providing transport with our mini-busses. ECD is acknowledged globally as being key in preparing our children for later life so we are delighted to be able to assist in bringing the necessary skills into our township.
Our members continue to enhance our centre step-by-step. In so doing they are learning basic artisanal skills such as carpentry, electrical wiring and so on. Having installed new LED lights in the centre, we are now a shining beacon in our neighbourhood at night, particularly when things go dark owing to the frequent power outages we experience.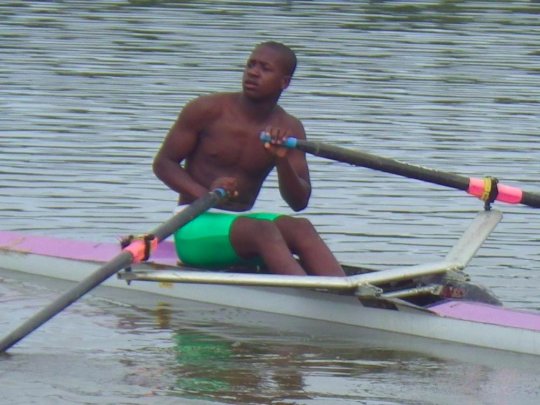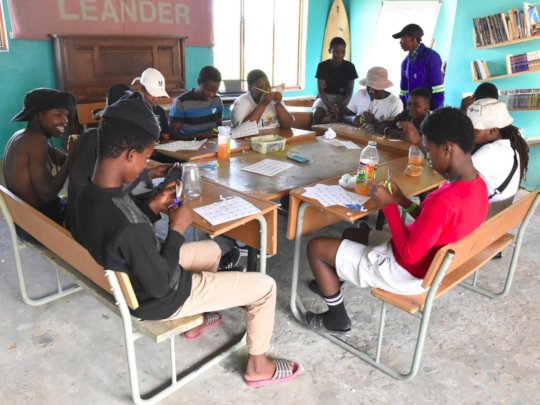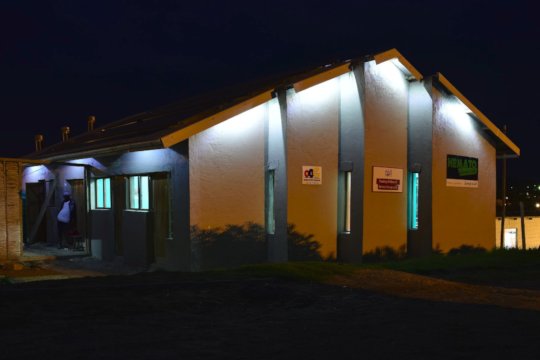 Links: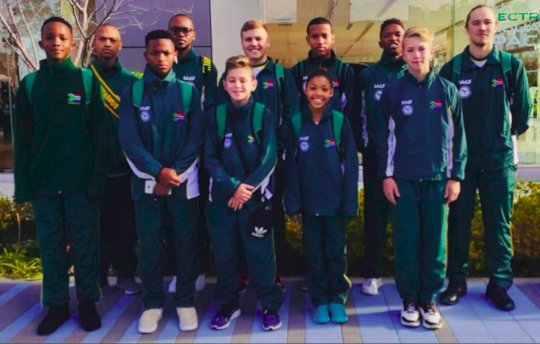 Following on from our feature in September, we are pleased to report that Siyabulela attended the 2019 Junior Trampoline World Championships in Tokyo a few days ago where he achieved a credible 11th place out of 40 participants in his age group in the double mini trampoline. As mentioned in our September report, Siyabulela's achievement comes against his wholly inadequate training environment which makes it especially notable. Happily, our new trampoline is due to arrive from Germany shortly thanks to Change a Life and this will provide our young gymnasts with the incentive to reach greater heights.
The addition of the second Quantum mini-bus to our fleet, courtesy of Change a Life is having a major impact on the ability of our members to attend the variety of events which they need to participate in to improve their skills. Change a Life has also supplied our members with smart new jackets which they love to proudly show-off to the community. They are certainly the envy of the neighbourhood!
An aspect of our programme that we encourage and which adds tremendously to broadening the horizons of our members is visits by overseas volunteers. We recently benefitted from an Australian volunteer whose coaching expertise in swimming, rowing and holistic children's activities served to strengthen our available range of skills.
Our own Lifa recently return from a life changing year in Germany where he was a volunteer in a local school under a Lower Saxony exchange programme. While in Germany Lifa discovered a passion for film and photography which he hopes to study at university next year.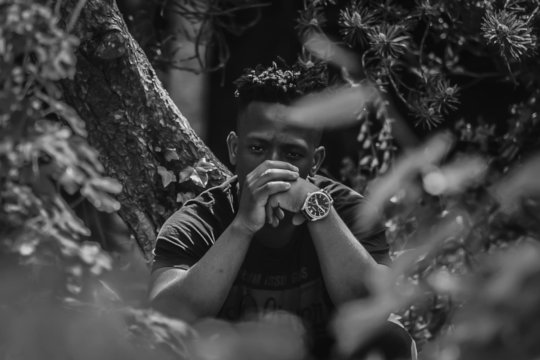 Links:
WARNING: Javascript is currently disabled or is not available in your browser. GlobalGiving makes extensive use of Javascript and will not function properly with Javascript disabled.
Please enable Javascript
and refresh this page.