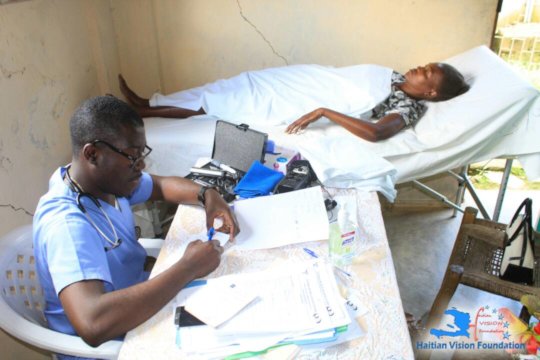 Imagine living in a world where children die of diarrhea, high blood pressure and diabetes go untreated, and even mild infections are life threatening. All because of an overwhelmed and ill-equipped health care system. Americans are now facing just this possibility due to the coronavirus pandemic that has led to such unprecedented disruption in our daily lives. Unfortunately, this terrible situation is an everyday reality of life for most Haitians.
With few doctors and clinics, even fewer well-equipped hospitals and almost no ICU beds, people die or suffer complications from preventable and treatable problems every day. And now the coronavirus will exploit this systemic weakness with potentially catastrophic results. Please help HVF as we build healthcare capacity in Dondon. Not just for difficult times like these, but for everyone, every day. Certainly, we all deserve high quality care, pandemic or not.
We have the land, we have the plans and we are interviewing contractors. The coronavirus pandemic may slow us down, but it will not stop us.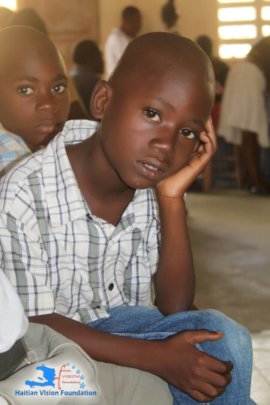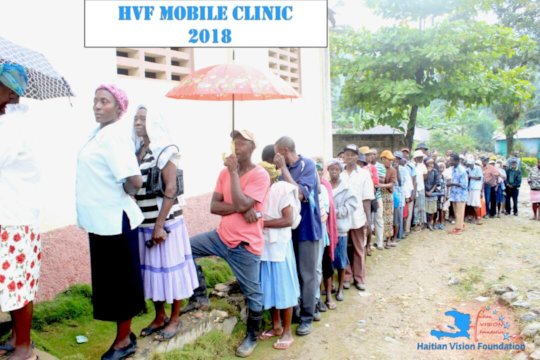 33 people waiting in the rain for their medication. Similar to the above picture that was taken at a previous clinic, this was the scene that again awaited our nurse one day recently in Dondon. Our Haitian nurse and nurse's aide see patients and provide their medications from a small room generously provided by a local church. However there is no shelter from the elements for those waiting, many of whom have walked long distances to receive their medication. It also lacks electricity and running water.
Thanks to the generosity of our donors we are getting closer to beginning construction of our permanent clinic. With the help of our GlobalGiving and other fundraisers we are approximately halfway to the point where we can begin construction. We have the land and we have committed local and international volunteers. Still we need your continued generosity down the homestretch to make the clinic a reality!
The progress we have made in the last year, all while continuing to pay for medications for around 400 patients, and providing a living wage to our nurse and nurse's aide are a testament to the dedication and generosity of our supporters.
Please consider a year end donation to Haitian Vision Foundation. Your donation in any amount will make a difference!!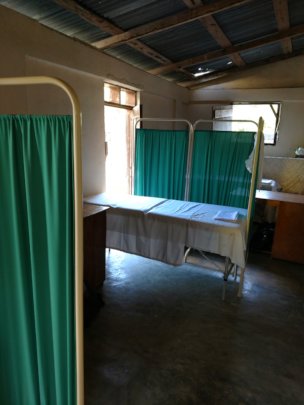 Links: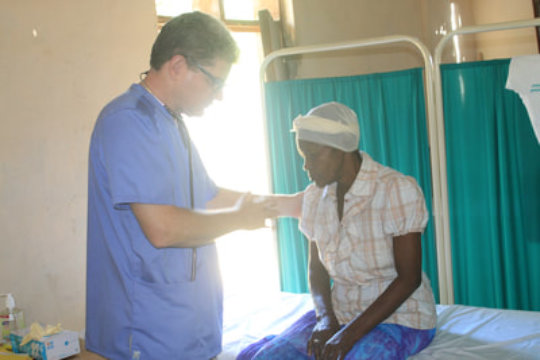 An infant with a fever and diarrhea. A pregnant mother with no access to prenatal care. A subsistence farmer with a bad foot infection.
In Dondon the lack of medical infrastructure is potentially life threatening. Sick people simply cannot afford the cost or healthcare or the cost associated with traveling to obtain it. In Dondon, as in much of Haiti, very few people have vehicles. To obtain care they not only must pay for the care in a private clinic in another town, but they must also pay for transportation (usually by motorcycle taxi) and lodging for as long as treatment takes.
We continue to make progress on our plans for our medical clinic in Dondon that would alleviate this problem. The land has been obtained and the site surveyed. We are evaluating building materials with the goal of utilizing inexpensive locally sourced materials that are both earthquake and hurricane resistant. The importance of the local sourcing of materials and labor cannot be overstated. The people of Dondon are not looking for handouts. At every step along the way we expect this project to provide added value in the form of jobs, development of skills and economic infrastructure.
The generosity of donors like you is making the HVF Dondon clinic a reality, but we still have a way to go to meet our goal of beginning construction soon. Consider how much an additional donation or $50 or $100 dollars could do or or beginning a monthly donation. Thank you for your support!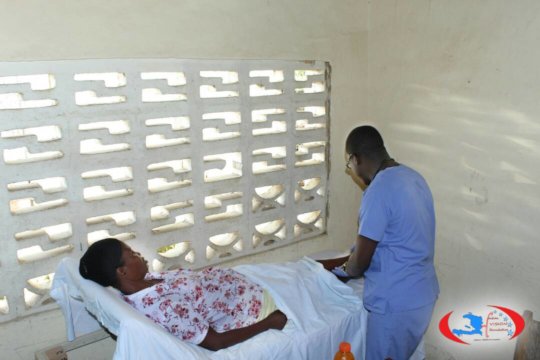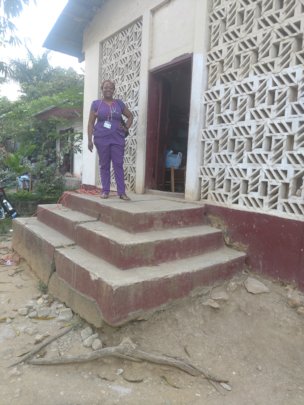 WARNING: Javascript is currently disabled or is not available in your browser. GlobalGiving makes extensive use of Javascript and will not function properly with Javascript disabled.
Please enable Javascript
and refresh this page.