This fundraiser was originally intended to raise money to help artists affected by the COVID-19 lockdown and the deteriorating economy realize small projects that we would fund through this micro-grant and disseminate through our social media accounts.
However, since the catastrophic events of August 4,we also wanted to redirect efforts where they were most needed, in the wake of the terrible explosion in Beirut inflicted on us by the negligent ruling class. We began by working on the ground to provide direct aid and relief to people. This involved helping clear broken glass, buying food and medicine for people, and really just using whatever resources we have to help in our community.
Thanks to your generous donations, we have so far spent 5800$ on:
Doors and glass : 4100$
Supporting Artists: 1000$
Medicine : 700$
We are currently working on the form of psychosocial support that we are specialized in-using clowning and laughter to spread relief in the communities affected by the blast, especially families with young children who have been unable to process their trauma (while taking all COVID-19 precautions).
Despite COVID-19 taking a toll on economies worldwide, Lebanon has been doubly affected by the economic collapse that began to spin out of control in 2019. Many people have lost their jobs and businesses are closing their doors as the Lebanese pound continues to devalue at a spectacular rate.
Although the Love and Laughter project is still postponed due to COVID lockdowns and restrictions on large gatherings, the clowns have been keeping busy and trying to lift people's spirits the best way they know how. We have moved online as best as we can, hosting
Friday Happy (Half) hours
on Zoom, for kids and adults to let loose and laugh through different exercises and activities. We also teamed up with KAFA, a local NGO focused on women's rights and ending domestic violence, to create a series of
explainer videos
for people of all ages to be able to play at home with their families, all designed to get them away from their screens.
The situation being what it is, we've paused the fundraising efforts on this project and set up a different fundraiser on our GlobalGiving account, as a show of solidarity for other local artists affected by the multiple challenges we're collectively facing.
Click here
to read more about it.
Links: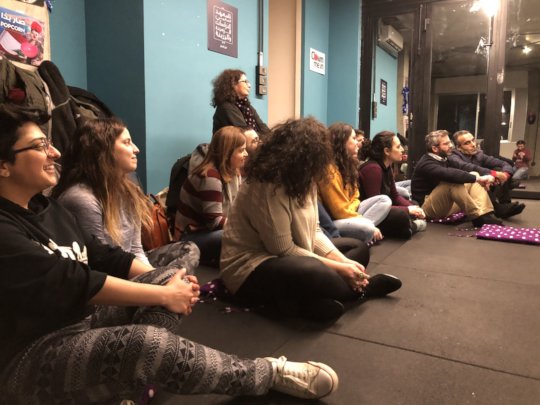 A lot of things are happening in Lebanon at the moment, and as usual we're a part of it! Due to the weather, political instability, and more recently, the corona outbreak, we are still forced to postpone our country-wide street performances around Lebanon.
We're making up for it though by doing one of the things we do best: helping others find their inner clowns in these troubled times!
We have been using our space (that your generous donations have been helping us to maintain) to host free workshops during the first two weekends of each month. The first workshops are designed for adults while the second weekends are for kids and adults, so families can get it some much needed quality time. We've reached over 40 people so far and we're definitely not stopping there! Through your continued support, we can keep doing what we do and help people through love and laughter.
Keep an eye out for our reports and on our social media channels to see how we maintain our (in)sanity during these extremely chaotic times. Any support is always appreciated.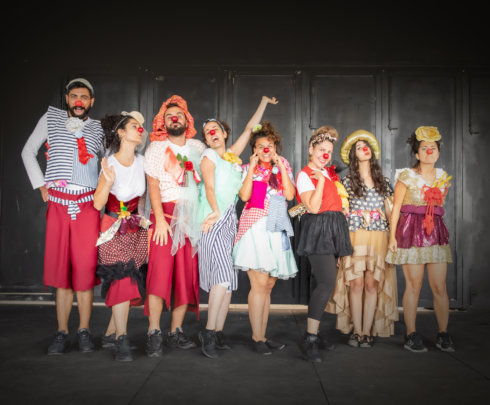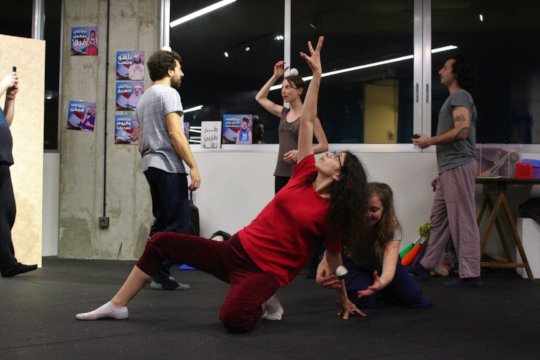 Links:
WARNING: Javascript is currently disabled or is not available in your browser. GlobalGiving makes extensive use of Javascript and will not function properly with Javascript disabled.
Please enable Javascript
and refresh this page.