The children of Casa Cuna La Paz saw 2019 come to a close with the happiness and energy that is only seen when Christmas comes around. In this holiday season, our children made memories that will last for a long time, as they participated in our traditional "Posada", where they sang popular Christmas carols, broke piñatas, enjoyed homemade sweets and cookies, and received small but nice presents donated by our supporters. Seeing their smiles when they open their gifts is the energy that drives our work.
Casa Cuna has helped thousands of children since it was founded in 1912. In the past 10 years, our work has focused on helping vulnerable children of single parent homes and of migrant families. We have seen a large increase of seasonal workers who migrate from various states to Mexico City in search of work. Parents often see an opportunity to earn money working in entry level jobs as nannies, caretakers, maids, cooks, etc. These jobs often require long hours, pay minimal wage, offer no benefits, and typically last only a few months. Parents are forced to leave their young children behind with grandparents, or may bring the children with them hoping to find a safe place for them while they go to work. This is where Casa Cuna shines!
Many parents of our children find Casa Cuna through word of mouth. A friend of a friend or a person from the same hometown tells them that they are not alone in this big city; that there is a place that will welcome them and help them be successful by taking care of their children while they go to work. Thanks to your generous donations, Casa Cuna provides food, education and medical care to these vulnerable children, a welcome relief to many parents who would otherwise have to make difficult choices with regards to the well-being of their little ones.
As a new year begins, the staff at Casa Cuna La Paz would like to thank our donors for their support. We would not have been able to do as much without your help. Your donations have enabled us to provide good care to children who may have not received anything otherwise. You have made a great difference in many children's lives! Please continue supporting Casa Cuna in 2020 to ensure our work continues to benefit children that most need it.
Sincerely,
Ma. Inocencia Pichardo Velazquez
Director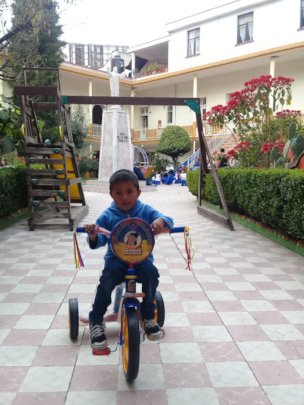 Dear Donors,
The month of September has quickly come to a close! What a busy month it was, full of activities centered around the celebration of Mexican Independence Day. All 77 of the children under our care took part in events that ranged from handcrafting decorations for our Casa Cuna to learning about the history and people who were part of the movement for Independence.
We are very grateful to our donors who have helped support the work we do for our children. The donations for our project "Help Children in Need" have passed the halfway mark of a very ambitious goal, which we hope to reach by the end of this year. Your donations have benefited our children in their daily lives, by providing them with 3 nutritious meals per day, a well-rounded education and good medical care. With your support, we have provided them with a safe space where they can grow to become the adults that will help our country become a more prosperous one.
Our children come from challenging backgrounds where they may not have all the resources young people require to prosper; they may easily fall through the cracks. In addition to food and shelter, in Casa Cuna La Paz they see role models that show them the many possibilities life offers, helping envision themselves as good members of society. Living in a stable environment surrounded by good influences builds resilience, which will help them stay in the good path when they inevitably face challenges later in life. It is an investment that will pay dividends in the future.
We invite you to continue helping Casa Cuna La Paz! This labor of love requires many hands to be accomplished. It is the day-to-day care and love that we give our children that will see them go far in a challenging and rapidly changing world. Their young hearts and minds embrace the future with joy, eager to climb the highest mountains, and it is up to all of us to give them all they need to do so!
Sincerely,
Ma. Inocencia Pichardo Velazquez
Director, Casa Cuna La Paz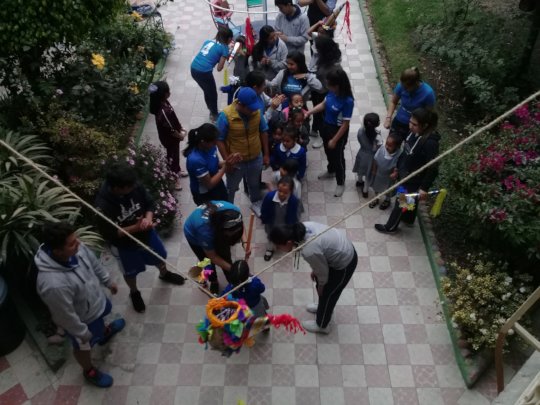 WARNING: Javascript is currently disabled or is not available in your browser. GlobalGiving makes extensive use of Javascript and will not function properly with Javascript disabled.
Please enable Javascript
and refresh this page.