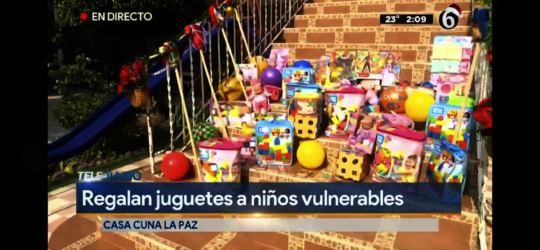 Dear Friends of Casa Cuna La Paz,
As this challenging year comes to an end, Casa Cuna La Paz celebrates 110 years supporting children from vulnerable contexts, orphans or from families in need. With your generous help, we have continued to provide quality education, food, shelter and medical care to those who need it most during one of the most difficult years we have seen in decades. On behalf of our children, our most sincere "Muchas Gracias" for your donations.
During the Holidays, we organize a toy drive to collect gifts for our children. Even the most simple gift makes a big difference for our little ones, whose door Santa forgets to knock sometimes. Casa Cuna's toy drive was featured last week in social media, and we are very proud to have been recognized by this news organization. Our children need our help, and thanks to your continued support, and that of the community, we bring joy to their hearts, happiness that we hope will help them grow having a positive outlook in life.
After the holidays, our work will become more intense because the pandemic has continued to take its toll in the lower rungs of society. Now more than ever, our children are counting on the generosity of people like you to see them sort through these challenging times. Their faces are full of hope and look towards the future with confidence, knowing that they can overcome any challenge that comes their way. It is up to us to help them continue being excited about life, and to make their futures bright.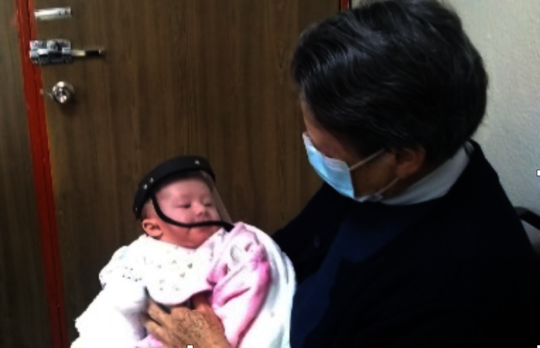 The COVID-19 pandemic has thrown our world upside down. It has pushed many vulnerable families to the edge, and has brought places like "Casa Cuna La Paz" to the forefront, as need for assistance has greatly increased. Your generous donations have enabled us to assist many families that would otherwise been left to fend for themselves. We want to say: Thank you!
An example of the importance of "Casa Cuna La Paz" is our newest member, a baby girl. She was born in May 2020, in the middle of the pandemic. Unfortunately, her family was unable to take care of her and was brought to Casa Cuna by authorities because they were already beyond capacity and unable to house her. At Casa Cuna, she was received with joy and with open arms. Thanks to support from donors like you, she has received first class medical attention, food, shelter, and more importantly, love and tender care that newborns greatly need. She has quickly become the darling of our staff who, following all protocols specified by health officials, hold her and give her all the attention that babies her age require. She will stay at Casa Cuna for as long as she needs it. Your donations are helping give children like her a solid start in life.
Since March 2020, when by health authority's orders we were ordered to suspend our work face-to-face, Casa Cuna has re-invented itself to continue to provide help to those who most need it. We regularly distribute and deliver meals and food assistance to families who have lost their jobs and income. Also, we continue to maintain our buildings and make necessary improvements so we can welcome children as soon as authorities allow us to open our doors. We would like to say "Muchas Gracias!" to all our supporters. With your help, Casa Cuna is filling a big void in these challenging times.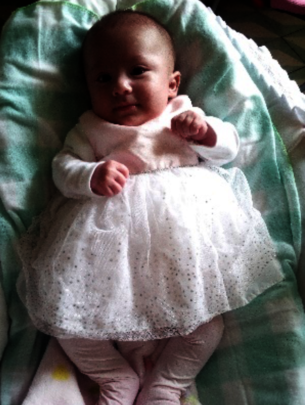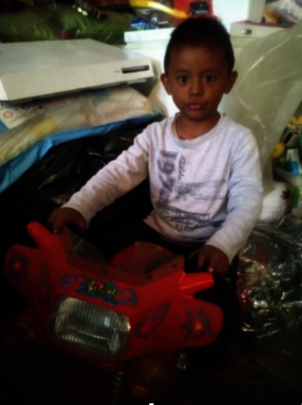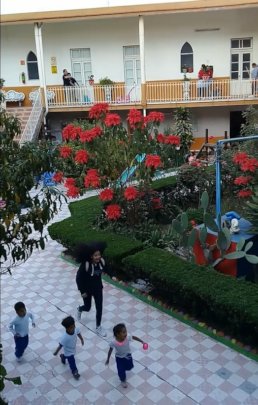 Dear Benefactors,

"Casa Cuna La Paz" is very grateful for your donations that have been used to care for our children, from newborns to 6 years old. You support is helping them greatly.

Due to the COVID-19 pandemic, and following guidance of government health authorities, we temporarily suspended our work on March 20, 2020. Therefore, we have been unable to offer our services in the way we commonly do. However, it is in times like this when our services are most needed! "Casa Cuna La Paz" knows that the situations of the vulnerable families we serve are dire, and we have started to help them in non-traditional ways. We have been providing them food and meals-to-go three times per week, and have been offering them support over the phone from a community they already know and trust, serving as a one-stop shop where families can get up-to-date information about resources available to them in times like this.

The vast majority of single mothers that rely on our help have unfortunately been greatly affected by this pandemic. Their vulnerable situations are further jeopardized by loss of jobs and income. Many of them are unable to pay rent, and some have been forced to return to their hometowns.

We look forward to re-start offering our services soon. We ask for your support so we can continue helping the many single mothers that count on us for caring for their children. It enables them to build a better future for their families and a more resilient society that can overcome challenges like this!

Again, we thank you very much for your generous help. The girls and boys from "Casa Cuna La Paz" give you their most heartfelt "Gracias!".

Sincerely,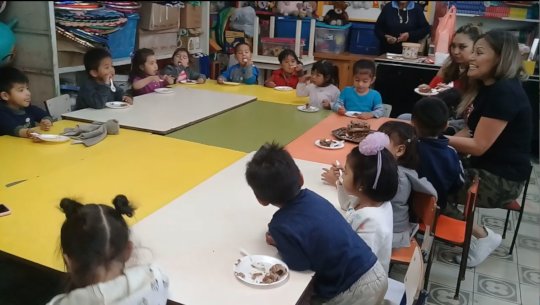 Attachments:
WARNING: Javascript is currently disabled or is not available in your browser. GlobalGiving makes extensive use of Javascript and will not function properly with Javascript disabled.
Please enable Javascript
and refresh this page.